[ad_1]

In the quickly evolving world of SEO, knowing about the different types of backlinks is necessary for increasing your website's ranking and authority.
There are plenty of methods out there, and we're going to cut through the noise and share 11 strategies that can help you to build high-quality backlinks to your business.
Some make more sense than others, but all have been proven to be effective.
So let's get started and find out which types of backlinks can help you to reach more people and improve your authority.
11 Types of Backlinks to Improve Your Site
High-quality backlinks are the backbone of SEO and let search engines know that your site is reputable.
They come in many forms, and each type can have a different impact on your website's ranking. Here are some of the most popular types of backlinks that search engines love:
1. Guest Posting Links
Guest blogs are a staple of most entrepreneurs' link-building strategy. This involves creating valuable content for someone else's website in an adjacent (or similar) niche that they then link back to. 
There are plenty of blogs that accept guest posts for each and every niche, you just need to do your research to find web pages that are perfect for you to contribute to.
A link to your site may be placed directly in the blog content, or you may receive guest post bio backlinks that also highlight you as the writer of the content. 
Here's a simple process for reaching out to content creators and getting guest posts for your site: 
Research different websites that are close to your niche. Look for a section that clarifies whether or not they accept guest posts.
Once you find a site that accepts guest posts you'd like to write for, create a customized outreach email. Let them know what you plan to write for them and how it adds value to their brand.
If accepted to write a guest post, follow their guidelines and submit your content. Make sure to clarify where and how you should include a link to your own web page.
Once you establish a relationship and provide high-quality content, you can continue to follow up and work with the same content creators to get more backlinks over time.
2. HARO Backlinks (Help a Reporter Out)
Do you want to build high-quality backlinks and editorial backlinks from well-known publications? HARO helps you to reach a wide range of reporters and influencers on a single platform.
This powerful and popular service helps journalists to find authoritative sources who can answer questions that deepen the validity of a story.
You'll receive daily emails with a variety of requests for sources. When you find one that fits your niche, you can provide the information they requested, such as a personal story or by providing a helpful statistic.
And if your quote is accepted, you'll be rewarded with editorial links back to your website.
3. Links From Backlinking Services
You've probably heard that low-quality paid links from sites aren't a great way to gain backlinks. But there are several high-quality link-matching services, such as Build My Rank, that can save you time and effort while building your backlink profile.
These services help you in the following ways:
Reaching out to relevant sites that will link to your content
Providing content writing services such as creating guest posts for other businesses
Tracking your backlinks to make sure they stay active
Make sure to thoroughly research any company you use for link-building services. If you go with a low-quality provider, it may affect your search engine rankings in a negative way.
4. Infographics
Do you prefer passive link-building strategies over reaching out to other content creators? Infographics are a great way to create high-quality content that is visual and easy to digest.
Other bloggers will find your infographics through search engines, and if they can add value to their articles, they'll link to yours rather than create their own.
Here are a few types of infographics that businesses love to link back to:
Timelines
Workflows
Top tips
Pros and cons
Statistical data
Resource roundups
Trends
How-tos
The options are truly endless! Make sure to design beautiful and easy-to-understand infographics that include your brand name. Programs like Canva make this process easy for all levels of designers.
These types of backlinks are great for building brand awareness as well as improving search engine rankings.
5. Podcast Backlinks
Podcasts have been growing in popularity over the past few years and have become one of the most effective ways to get your platform out into the world while building the types of backlinks that add value to your website.
There are two main ways to get podcast backlinks:
By being a guest on other podcasts in your niche
By creating your own podcast and linking back to your site in the audio, description, or show notes of each episode
Podcasts, like video content or YouTube backlinks, provide a personal touch when it comes to content marketing that is hard to replicate with other mediums.
So take advantage of this competitive edge if it fits within your overall content strategy.
6. Business Directory & Profile Backlinks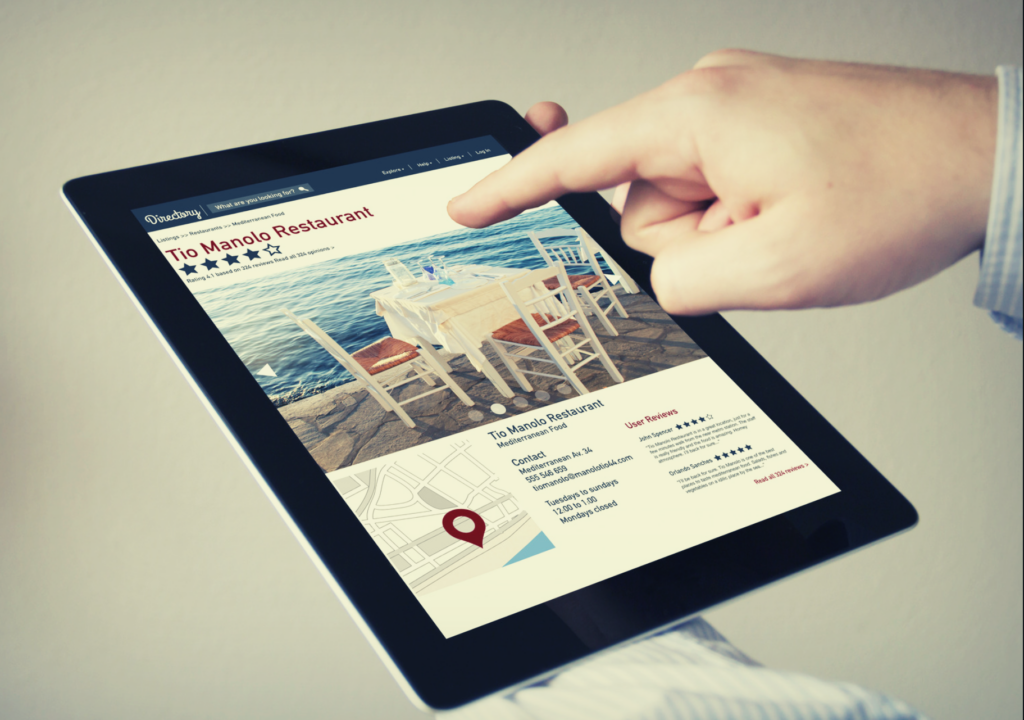 By listing your site on business search engines and directories, you'll increase your site's credibility while link building. Not only will you receive do-follow or no-follow links, but you'll also make it easier for customers to find your web page on a private blog network or local search engine.
Here's a list of business directory sites to get you started:
Google My Business
Better Business Bureau (BBB)
Yellow Pages
Yelp
Crunchbase
Steer clear of irrelevant directory links that don't reflect your web page's overall topic. Each business profile you create should add value to your website and be relevant to the community you're sharing it in.
7. Broken Link Replacements
The broken link replacement method is one of the oldest and most effective ways to build high-quality links alongside guest blogging.
The broken link-building process is simple: find dead links on other websites and reach out to the site owner or editor, requesting to add one of your own high-quality articles or pages instead.
You can use a program such as Ahrefs to find these links more quickly than searching through individual websites.
If you already have a worthy replacement, go ahead and pitch your blog. And if you have a bit more time, create an updated and improved article that's better than the original and offer it to the content creator.
Not only does this method support your link-building efforts, but helps other creators to keep their external link profiles up to date.
8. Tool Creation Backlinks
A great way to get noticed on search engines and by other reputable bloggers is to create valuable tools that are irresistible to link to.
There are many different types of free tool backlinks you can create, such as calculators, quizzes, extensions, and data visualizations.
Web pages are more valuable when they add these tools to their content to solve problems for their readers easily without tedious programming or designing a solution on their own.
It takes quite a bit of time to create a tool, but you don't have to do it yourself. You can:
Hire a developer
Outsource parts of the programming to a freelancer
Use an existing tool and put your own spin on it
Find an app-building program that allows you to design and publish your own tools quickly and code-free
These days, tool and app development is accessible to both beginners and advanced coders alike.
9. Word of Mouth Links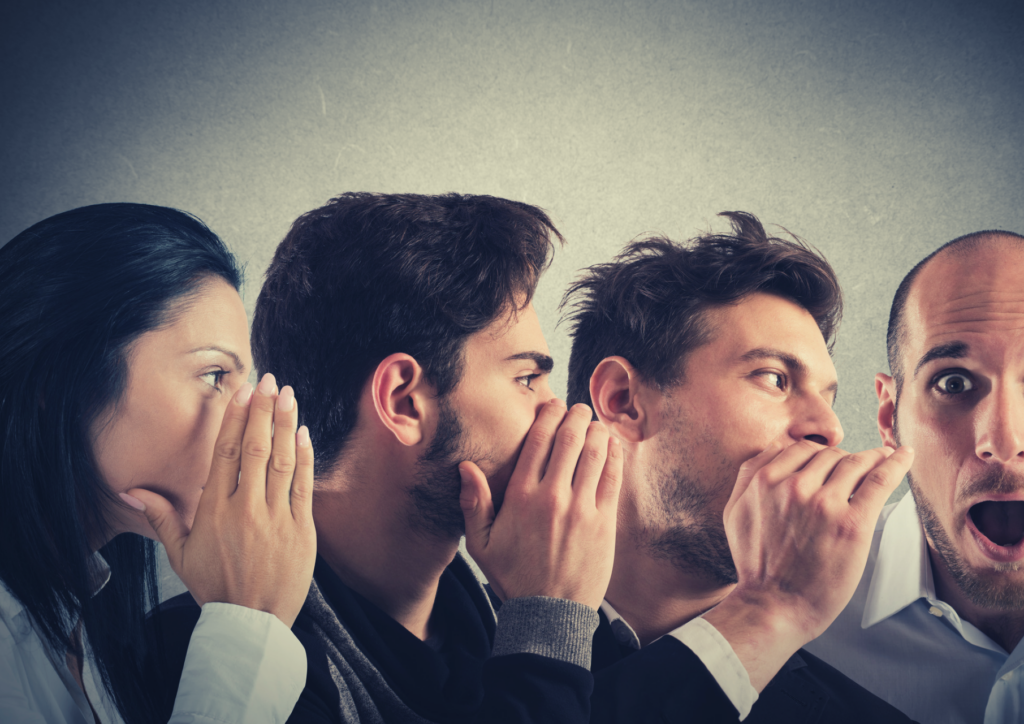 There's nothing Google and other search engine bots love more than a linking site that came from word of mouth. When we acquire backlinks, it shows them that our site is actually liked by real humans and isn't just a piece of spam.
Word-of-mouth links are especially powerful because they often come from people who have already interacted with your brand in some way and can give you an edge over competitors if the link is placed strategically.
Here are a few ways you can get do follow backlinks from talking to people:
Reach out to industry influencers in your niche
Speak at a conference or event related to your services
Send emails and messages on social media platforms to customers, potential partners, and other businesses
Network with other bloggers in professional groups online or in person
Start an ambassador program so that customers can refer you to their friends and receive rewards for doing so
And don't forget to return the favor to high-quality websites and add value to the links you form.
10. Webinar Backlinks
Webinars are a great way to provide value to your community, build your brand, an email list, and link juice to your website.
Here are a few ways you can snag dofollow backlinks from hosting a webinar:
Link to your website on the registration page
Include links to your site
Get press release backlinks and ask other speakers to promote you on their platforms
Place your logo and website address on all presentation slides
Ask people to share your webinar on social platforms
Look into guest blogging for other presenters
This will help drive traffic to your website while also providing a natural link for the search engine bots to crawl.
11. Backlinks from Ranking Content
When you rank high on search engine results pages, typically in the first 5 results, websites link to your pages. This is because they trust your authority if other search engines list your information at the top of their searches.
It's one of the most natural ways to acquire backlinks. It's a straightforward link-building strategy that primarily focuses on providing value to readers, which results in a more robust link profile.
Use SEO tools to choose keywords your blog post can rank for and then see what other competitors are doing. Make sure to create better content than them by including more relevant information, beautiful videos, and photos, and add useful features such as statistics and tools.
Harmful Types of Backlinks to Avoid
Acknowledgment backlinks, editorial backlinks, and guest posting backlinks are all great ways to add authority to your site. But there are a handful of ways to build spammy backlinks that can harm your site's SEO value.
Avoid these backlink tactics:
Low-quality forum or directory links
Signature links or excessive comment backlinks
Links coming from illegal, gambling, or adult sites
Link exchanges in place of quality guest blogging
Unrelated links from other website owners
While there are some exceptions to the above, such as occasional forum answers or comment backlinks, it's best not to use them as your primary backlinking strategy. Search engines look down on sites that create these types of links and may penalize them for it.
The Bottom Line: 11 Types of Backlinks
Why are backlinks so important? When combined with best website SEO practices, you can use your own content to create a profitable blog post that actually gets promoted by Google's algorithm.
It may take a bit of time, but there are plenty of different ways to build them. Exploring your link-building tactic options can keep the process interesting and help you find a link-building strategy that works best for you.
Want to dive even deeper into creating safe, quality backlinks that get results? Check out this podcast featuring professional backlink builder Jason Malone.


[ad_2]

Source link