2020 was the year of video marketing as businesses went all-in on digital. To acknowledge the hard work it took for organizations to shift to digital-first campaigns and experiences, we've rounded up the best video marketing examples of 2020 from our Video in Business Awards submissions.
The rapid shift to remote work has clearly shown us what works within a digital-first environment and what doesn't. For example, according to HubSpot's recent study, marketing emails were being sent out in November at a rate of 75% higher than pre-COVID benchmarks, while response rates only went up by a measly 6%. On the other hand, web traffic was up in November, 41% higher than the benchmarks. And conversation interactions were up by 121%.
With upheaval comes the opportunity to reinvent and try something new, and that's exactly what we saw from the marketing teams who participated in this year's Video in Business Awards.
Like most of 2020, the awards submissions were completely unique. We were in awe of the innovative ways marketing teams are using video to overcome remote work challenges, rebuild personal connections, explain complex subjects and excel in a time of dramatic change.
As we narrowed down to our finalists, six themes kept appearing in the submissions that achieved the most success. And if you're looking to get ahead in your video marketing efforts, you'd be wise to follow suit.
Read on to explore six ways to get the best results from your video marketing and get inspired by the ways our finalists and winners put these lessons into practice.
Embracing the Virtual Event
With the whole internet at buyers' fingertips, it becomes more important than ever to stand out from the crowd—a notable example of this is the rise of remote or virtual events.
As live events came to an abrupt halt in 2020, more and more companies advanced into the virtual event arena. And with physical proximity no longer an issue, attendees could now choose from a global menu of events to attend. To stand out in a crowd that big, you have to do something different.
"[This year's finalists] weren't just trying to recreate what they're used to at an in-person event. Rather, every single one of them had reimagined what's possible in a virtual event," noted David Meerman Scott, judge of the Virtual Event Category and co-author of the book, Stand-out Virtual Events: How to Create an Experience that Your Audience Will Love. The best virtual events used a combination of live and pre-recorded video and included plenty of opportunities for attendees to be social.
Two of the finalists in this category really leaned into David's theory. Tech Data incorporated a virtual world experience into their Security Enforce Event, where guests could walk around as avatars to visit two outdoor stages, a soccer field and even two boats for small groups to have private conversations.
The Knot Worldwide prioritized on-demand content because they knew their audience, composed of busy business owners and sole proprietors, needed the option to tune in on their own schedule.
Virtual Event Category Winner: Axonify
Axonify was named the winner in this category for their AxoniCom LIVE event because they went above and beyond to deliver an immersive experience for attendees. There was something for everyone with highly produced multi-camera sets, live sessions and interviews, pre-recorded footage, breakout sessions, and community building chats. It was the attention to detail and those little "extras" (like cooking tutorials and downloadable assets) that made every attendee feel like a VIP. You can access the content for yourself now on-demand.
This video marketing trend doesn't just apply to virtual events. The next time you're planning a video marketing initiative, don't get caught up in limitations. Instead, consider the many options available to you to create the best experience for your audience.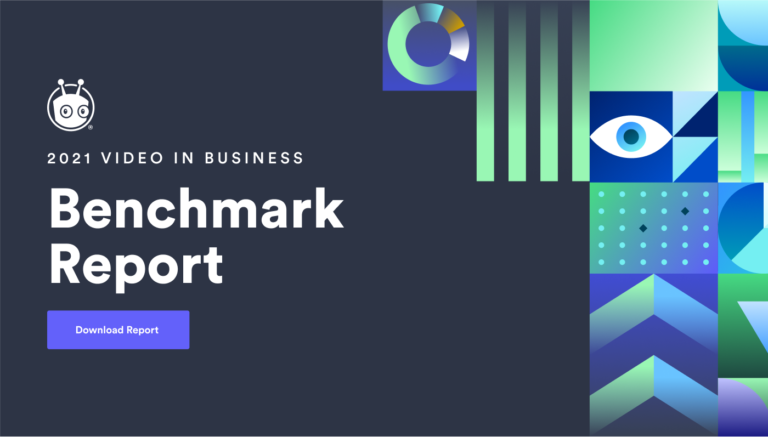 Video in Business Benchmark Report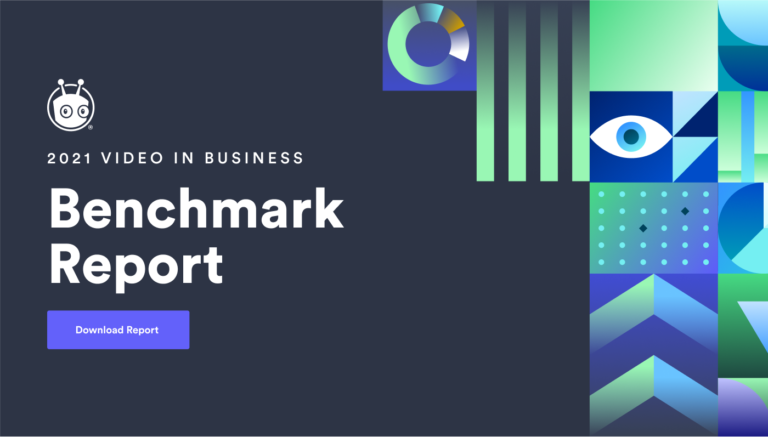 Know where you stand, so you can stand out. Get the insights you need to craft a video strategy that works.Get the ReportAuthenticity Matters in Video Marketing
How long have you heard that it's important to be authentic and "humanize" your brand? The pandemic has really shown us why this video marketing trend rings true. Everyone has been through the wringer in 2020and we're already past the last straw for indulging impersonal, inauthentic marketing material. We all saw what felt like a million emails early in the pandemic from brands saying, "we care," but at this point, we know that the follow-through is what counts.
We saw some fantastic examples of brand authenticity from companies using video to set aside typical party lines in favor of showing the vulnerability, emotion and humanity that we're all collectively feeling at this point in history.
Storyteller Category Winner: Imprint GroupImprint Group created a social video that tugged on the heartstrings and planted in our minds. As a company in the hard-hit live-events industry, they produced a social video that painted an honest picture of a company faced with mass layoffs, organizational challenges, and an uncertain future. Although the video ended with a cliff-hanger, it showed support for employees and peers, built a strong brand presence within their industry, and even helped increase its market share and revenue.
And authenticity doesn't have to be saved for your customer-facing programs. Staying connected to your teams in the virtual work world is just as important. This was demonstrated by the winner in the WFH Collaboration category. The law firm McDermott Will & Emery created an internal storytime series in which members of the leadership team read a favorite storybook to connect with their employees' families at home and build a more vital company culture.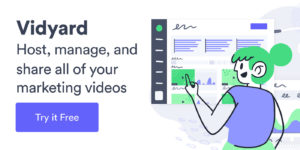 Connect With Your Audience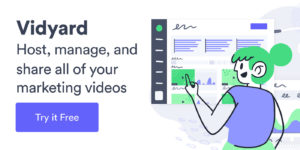 Host, manage, and share all of your marketing videos in one place.Sign Up FreeBe a Resource and Use Video to Educate
In the digital-first environment, prospects and customers want answers—they want them now—and you want to be the one to provide them. Do it in an entertaining and digestible way, and you're already ahead of the competition. Pre-recorded or asynchronous video is a practical and effective way to educate and offer resources to prospects while helping them move quickly through their journey with the least amount of friction.
Educator Category Winner: AQUILA Commercial
Companies in this category are embracing educational video as an integral part of their marketing strategy. Category winner, AQUILA Commercial, won with their extensive Learning Center, which aims to be "the Wikipedia for Austin Commercial Real Estate." The team has believed for a while the future is video, so they doubled down on a robust video program hosted by their own brokers to educate and build a human connection. Today their video library is stacked with valuable content that they continue to produce remotely.
Educational content can take many different forms depending on the voice and tone of your brand. Check out Foam University where finalist RetroFoam of Michigan answers all your foam insulation questions. Their video series achieves the same outcome of educating prospects and customers while showing off their approachable brand personality.
Lean into the Format
When using video, consider the strengths of the format. Talking head and whiteboard videos are only the tip of the iceberg when it comes to what you can create with video. Many of our finalists found innovative ways to show instead of tell, to grab attention, and stir up conversation.
Let's look at Trimble, a finalist in our Visionary category. They do a lot of work in the civil construction sector, commonly referred to as "moving dirt from one side of the road to another." Obviously, this is a massive understatement, but Trimble took that theme and ran with it to create "Dirtkhana 2", a nine-minute documentary video that highlights the construction of an epic motocross track and features Trimble technology, equipment manufacturers, social media influencers, and celebrity dirt bike riders—and of course they "ride the hell out of it." The video premiered at CONEXPO where it helped create, not just business, but fans.
Personalized video is another strong use of the format to engage audiences, stand out in inboxes, and ultimately help secure the winning submission in this category.
Visionary Category Winner: Tech Data
Tech Data used personalized video to introduce a new incentive program. Using personalization technology, they pulled relevant details from customer accounts. Each video was emailed to customers with their unique info incorporated. The videos worked to increase engagement rates by an average of 12% compared to previous text-based email sends.
Video-First Is the New Digital-First
Digital-first is a given. In 2020 it was a video-first approach that gave companies an edge over the competition and generated better business. And video-first doesn't just mean creating a nice series of videos and leaving it at that. It's a philosophical shift that involves incorporating video into every part of your business—at every stage of the customer journey and across multiple channels and programs, to generate more leads, accelerate pipeline and close more deals. If that sounds daunting, be brave! It only takes one person to set the shift in motion.
Mastermind Category Winner: TBI
Jim Kozyra was the driving force behind the video-first shift at TBI. Having such a dedicated video champion contributed to their win in this category. When the pandemic hit, Jim's plans went into overdrive. TBI was able to maintain sponsorship revenue for canceled live events, generate new leads with a remotely produced brand explainer video, and create recorded education and training opportunities for partners all over the country.
In a video-first shift, you don't have to be a massive team or have huge budgets to make an impact—as long as you have a plan.
The winner of our Marketing Program of the Year award is 7Geese, a performance management software company with a "small but mighty" marketing team of two. At the beginning of the pandemic, they jumped on the use of video as a way to connect with their audience from home without having to access additional funding and they achieved great success by focusing on three key areas: brand awareness, in-funnel leads, and web conversions. For brand awareness, they regularly published timely and relevant Q&A videos and started building a following. They included those videos in an email newsletter sent directly to those in-funnel leads. Finally, they strengthened their typical chatbot responses with product walkthrough videos which resulted in higher conversions and over $100k in new sales. Check out the wealth of video resources on the 7Geese YouTube channel.
Follow-Through is Everything
To be a true video master you have to understand and act on all the points above and then keep going. Don't just provide educational content, become the go-to resource for educational content in your field. Don't just make marketing videos, tell really good stories. As you continue to use video, your skills will mature along with your marketing strategy so that the two are intertwined.
This year, our Video Mastery Award went to a company that has this all figured out. From unique personal videos made for clients to a wealth of educational materials, video onboarding to internal communications, Digital 22 has embraced a video-first approach from the start. And this solid foundation helped them stay strong throughout a roller-coaster of a year. As Marketing Coordinator Molly Johnston says, "If you know Digital 22, you know we aren't afraid of change. In fact, more often than not, we lean into it." For example, to compensate for lost facetime that would normally happen in client onboarding, they used a simple screen-record video to walk their clients through the process with a friendly face. Their team continues to outdo themselves as they strengthen their marketing and sales efforts with video over time.
As we move forward, there's no doubt we will continue to see businesses embracing a video-first approach to connect with prospects and customers and make a splash in the new digital landscape.
Congratulations to all the finalists and winners of the 2020 Video in Business Awards. Thanks for leading the way and inspiring others to succeed with video in 2021 and beyond! We can't wait to see what you do next.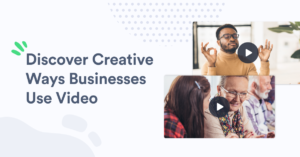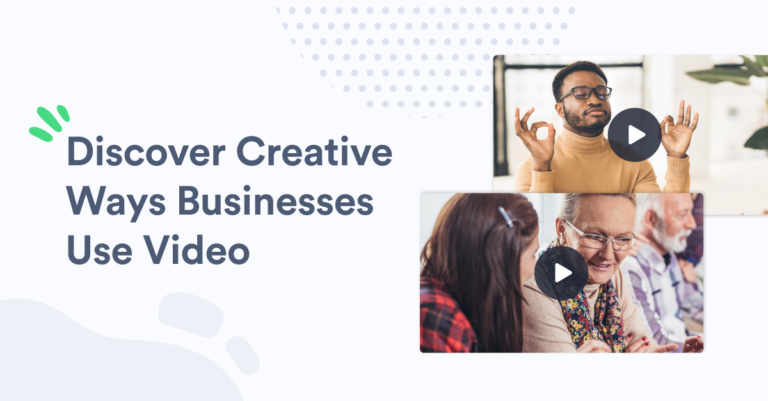 Best Video Marketing Examples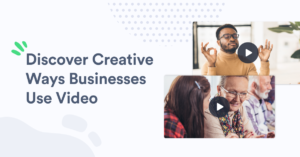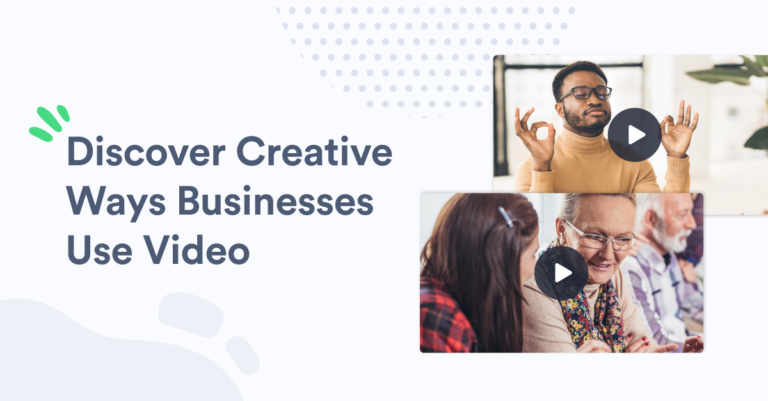 Find inspiration for your next marketing campaign or program with these video marketing examples.Get Inspired
This post was originally published on December 10, 2019. It was updated on December 11, 2020.
The post 6 Ways to Get Results from Your Video Marketing in 2021 appeared first on Vidyard.
Read more: vidyard.com