Looking for the very best screen recorder available?
There are tons of reasons you might want to create a screen recording video, from sharing presentations at work to showing off your video gaming skills.
Whatever your purpose, you have two main options: You can screen record natively on your device or use a Chrome extension, software application, or other tool.
With plenty of online screen recorder tools out there to choose from, it can be tough to know where to start. We've done the hard work and narrowed it down to a few of the very best free screen recorders (plus one paid option).
Best Screen Recorder Tool Roundup
1. The Vidyard Chrome Extension & Desktop App
Price: Free, download a Chrome extension or the desktop app
Pros: Works on most devices, intuitive, allows sharing, HD quality, no watermarks, lets you share your screen and yourself at the same time
For versatility, nothing beats Vidyard's free Chrome extension—it's an easy screen recorder that works on both Mac and Windows, and you can also use it on iPhone or Android to record videos of yourself (though not your screen).
Because it's a Chrome extension screen recorder, it works on most devices. The interface is intuitive and allows for sharing. The recordings are HD quality and don't have watermarks.
If you primarily work on a desktop computer, then the Vidyard Desktop App is another great option.
Wondering how to record your screen and yourself at the same time? Vidyard lets you do that. You can choose to record your screen only, or add a webcam bubble featuring your face, adding a human touch to your screen recordings.
Vidyard is great for recording demos, walkthroughs, presentations, and more.
On Mac and Windows, just download the screen recorder Chrome extension or the desktop app. On iPhones or Android visit the iTunes App Store or Google Play.
Pro Tip: Vidyard is also a tool for hosting and sharing videos. It'll automatically upload your videos to the cloud (saving storage on your device), let you trim recordings, send videos via email with just a few taps, and get notified when someone watches your content.
Free Screen Recording
Easily record and share your screen.
2. OBS Studio
Price: Free, download desktop software
Pros: HD quality, unlimited length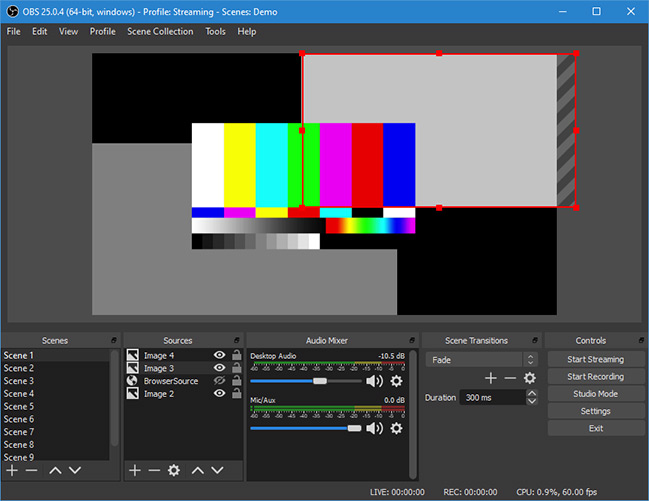 Short for Open Broadcast Studio, OBS is a desktop screen recording app for gamers, but it can be useful for recording long marketing webinars or in-depth product demonstrations.
It's best-suited for long screen recordings and creating gaming videos. You can also stream footage live to YouTube, or if you're a marketer in the video game world, Twitch.
Pro Tip: In settings, you can customize keyboard hotkeys to control the recording while it's in fullscreen mode.
Price: Free, download desktop software
Pros: Edit your videos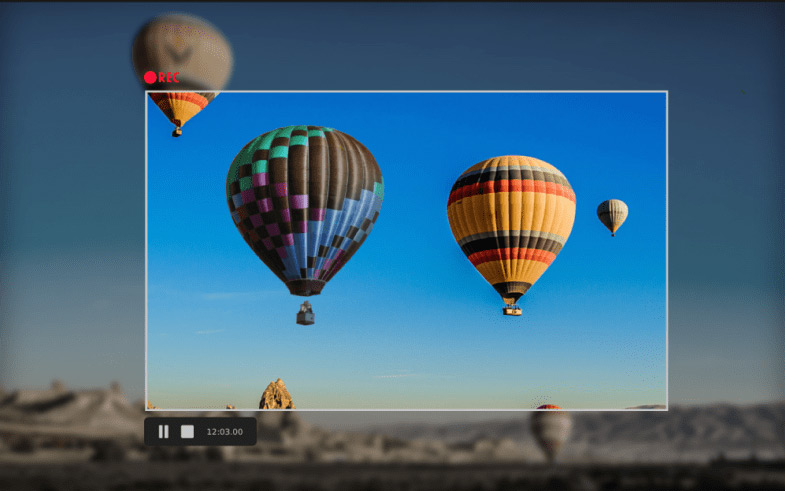 FlashBack Express is also designed for gamers and includes a built-in video editor so you can trim or annotate your videos before you export them, either to YouTube or your desktop.
It doesn't add watermarks to your videos like some screen recorders do, and has a feature I haven't seen anywhere else: You can ask it to obscure any passwords you enter while recording, so you don't give away access to your company's systems.
4. Apowersoft Free Online Screen Recorder
Price: Free, download desktop software
Pros: Create GIFs, lots of export options
Apowersoft is good for tutorials, live streaming, live chats, and software demonstrations. It lets you create your own customizable keyboard shortcuts and export to lots of formats, including GIF.
You can upload your completed video straight to YouTube, Vimeo, G-Dive, or Dropbox. If you want to edit videos, however, you'll have to upgrade to the paid version, though there is a free trial.
Price: Paid, download software
Pros: Schedule your recordings
Debut is different from other screen recording tools in two ways: You can capture video from external devices like security cameras and you can schedule it to start new recordings. This is useful if you want to create a time lapse of, say, something you drew in Photoshop.
It costs money, but not much: Just $3 per month if you pay quarterly.
6. ShareX
Price: Free, download software
Pros: Create GIFs, capture screenshots of scrolling web pages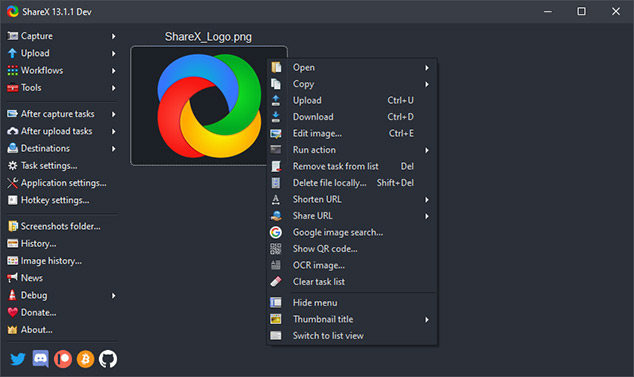 ShareX doesn't have the most intuitive interface, but it lets you capture an image of an entire website where you have to scroll down.
It can also recognize the text within those images, using Optical Character Recognition (OCR), in case you want to know what's inside those screenshots.
Price: Free, download from Apple Mac Store
Pros: Annotate videos, zoom in
Icecream excels at video editing and annotation. Easily add logos, insert names, or zoom in on specific areas during a demo. You can export your video in lots of different file formats, and you can set custom hotkeys to record quickly.
Bonus: Icecream's Screen Recorder supports over 50 languages, so it's a good pick for global teams.
8. TinyTake
Price: Free, download software (Windows only)
Pros: Bulk file sharing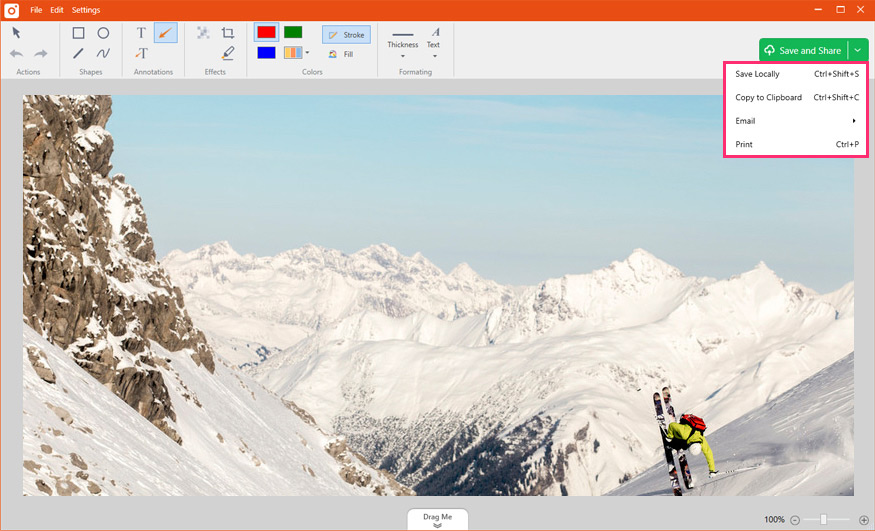 Like the name implies, TinyTake is simple and easy to learn. It has a recording limit of five hours, but that won't matter to most marketers.
TinyTake is good for product reviews, capturing bugs, and recording demos. You can export video files in bulk, upload them to YouTube, or store them online.
Free Screen Recording
Easily record and share your screen.
This post was originally published on October 1, 2019. It was updated on January 21, 2021.
The post 8 of the Best Screen Recorder Tools in 2021 appeared first on Vidyard.
Read more: vidyard.com