How to go about becoming the 'expert'.
There's 4 main ways to get more authority in your niche and succeed at becoming the expert with very little effort when it comes to online marketing.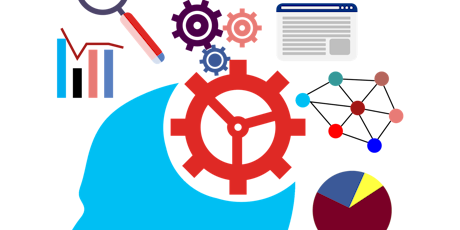 The first one is to solidify your credentials. Nowadays with the internet and social proof, a lot of people are going to look you up before they buy your product. Whether it's your name or your business name, whatever it is, they're going to do a little research to see exactly who you are.
 Start participating in blog post related to your product niche, doing podcast and interviews, and webinars, and whatever else you could do to put your name out there on the internet, so that when they Google your name, this information's going to pop up and it's going to make you look like an expert like you've been around the block, you've been all over the place, you participated in this blog and this blog, and you did an interview with this person, and you've hosted webinars with this guy over here, and they're all related to your niche. That's going to let the potential customer know that you know what you're talking about.
Speak up.  The easiest way to do this is join related groups and forums, and masterminds, and blogs, and networks, and wherever else, all the customers are hanging out at, the different networks and websites that they visit. Join those websites as well and speak up. Post helpful information and valuable content for this people. Not only does that get your name out there, but again, it goes back to number one that is solidifying your credentials later on when people decide to do a little research on you.
Be confident. Don't ask for permission. What I mean by that is don't seek permission from everyone else. Be confident in the way that you speak and the way that you present yourself. You need to speak with authority and demand respects from all your different potential customers and the influencers in your niche. I'm sure you've heard the saying, "Fake it till you make it."  And although you might not feel it straight away, it's a good step in the direction of becoming the expert. This relates to that and being that you need to speak with confidence and let everyone know that you deserve to be where you are at.
Read or even to watch. The best way to master becoming the expert is to learn more and more and more about that niche every single day. Myself, I know a lot about all the different aspects of digital marketing. When it comes to product creation and split testing, and traffic, I know a lot about everything. Even so every single day, I spend 1 to 2 hours reading books or watching video courses from people who know more than me. These are the 4 steps to becoming an expert in your niche even if you're not right now. Implement these. Before you even know it, you are going to know a lot more information about your niche and a lot of other people, and then they're going to be willing to give you money to learn what you know.
If all that fails and you want to get things moving faster – then you can interview experts to give you an instant authority boost AND you get to learn at the same time!  You need to do your research so you know enough to ask the right questions – and then record your interview, get it transcribed and you are good to go.
A neat tool I use for transcription services is Rev.com who charge $1 per minute of transcribed audio.  Or, if you want an even cheaper alternative, you can buy Contentio at a once-off price, then you can upload your recording to youtube and use the Contentio software to extract the subtitles.
In both situations, you will need to spend a few minutes going over and checking for any weird misunderstandings etc, but it's a MUCH faster way to write a product!