The spring events schedule has effectively blown up for many brands. Health concerns abound, leading many event organizers to cancel in-person conferences and events.
If you're scrambling to figure out what to do with your suddenly unspent conference/trade show/event budget and how to drive leads and pipeline in the absence of these opportunities, then this guide is for you.
An online event or virtual conference might be just the answer you're looking for.
Contents1.What is a Virtual Event?2.Virtual Events Benefits3.Types of Online Events4.Virtual Event Platforms (and Other Useful Tools)4.1Beginner Online Event Tool: Zoom4.2Entry-Level Virtual Event Software: HeySummit4.3Virtual Event Platforms for Summits and Conferences: ON24, 6Connex, and INXPO4.4Video Marketing Platform to Host On-Demand Sessions: Vidyard5.How to Run a Online Event: Before, During, and After5.1Before Your Virtual Event5.2During Your Virtual Event5.3After Your Virtual Event6.Best Practices for Virtual Events6.1Choose Your Speakers Carefully6.2Focus on the Content6.3Get Your Sales Team Involved6.4Use Personalized Video to Build Buzz6.5Think About Offering Virtual Event Bags
What is a Virtual Event?
Virtual events, also known as online events, are just that: Events with a specific date, time, and agenda but which take place in a virtual space rather than a physical one.
Virtual events typically offer both live and on-demand presentations and, in many cases, give people the opportunity to interact with other event attendees in a web-based virtual environment.
When it comes to businesses, virtual events can include things as small as a webinar and as extensive as an entire virtual conference. Sometimes these replace in-person events and, in other cases, they're a supplement to IRL (that's "in-real life," in case internet acronyms aren't really your jam) events.
Virtual Events Benefits
Contemplating holding an online event and not sure if it's worth it? The list of virtual event benefits is lengthy, even under standard circumstances. Add in new concerns surfaced by the current landscape, and a couple more benefits join the already long list.
Save Money: Virtual events are more cost-effective, both for attendees and hosts. Hosts don't have to pay for a costly venue, use budget to get staff on-site, etc.
Save Time: Online event hosts save time on setup and planning. Attendees save time on travel and don't have to worry about making out of office arrangements.
Expand Attendee Base: Because virtual events only require a device with an internet connection, they're wide open to nearly everyone. More people can easily attend online events with reduced concerns around time commitment, budget, and event location—including international attendees who might be too far away to make attending an in-person feasible.
Expand Potential Speaker List: Likewise, reduced commitments for a virtual event may also make it easier to get speakers, especially if your event includes a mix of live and pre-recorded sessions.
Continue Driving Leads and Pipeline: The content you create for virtual events can be gated and offered on-demand or repurposed and reused in other ways throughout the year—meaning these events are the gifts that keep on giving back to businesses.
Reduce Risk of Outbreak: Of course, this one is on everyone's minds. In a time when many companies are limiting employee travel and even offering work from home options (Twitter, Amazon, and Microsoft among them), virtual events make it easier for your event attendees to still get value from your content without worrying about getting sick or spreading germs.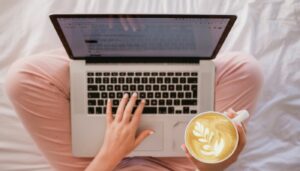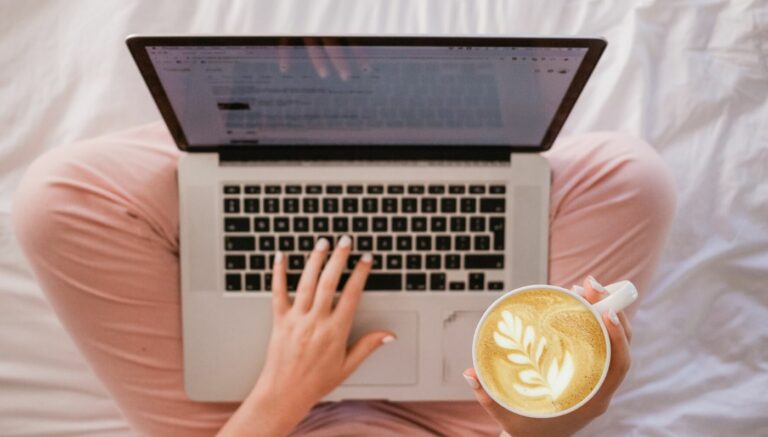 Feeling the Travel Restriction Pain?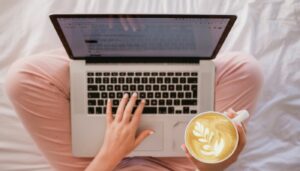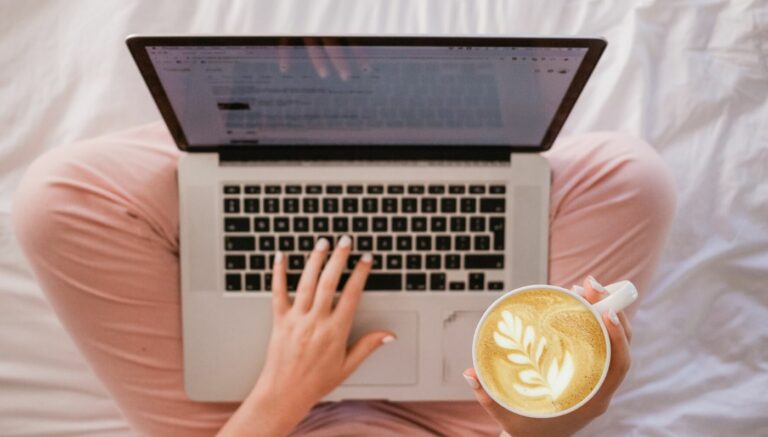 Us too! That's why we're sharing what we're doing amidst all this uncertainty in a webinar series.
Save My Spot
Types of Online Events
Like in-person events, virtual events range in size and complexity. Here are a few common types.
Webinar: A single online session which can take the form of a speaker presentation, panel, etc.
Online Event (a.k.a. Virtual Event): A series of online sessions, which may or may not include interactive elements (such as audience Q&A).
Online Conference or Virtual Summit: A more extensive virtual event that mimics many of the qualities of an in-person event, including networking opportunities, virtual booths, and more.
Virtual Event Platforms (and Other Useful Tools)
Like anything, there are purpose-built virtual event platforms out there. If your business is planning to do a complex conference or host online events frequently, this might be right for you.
If you're still dipping your toes in the virtual event space, don't have need of advanced capabilities, or have a modest budget there are also plenty of other software and tools that let you do what you need.
There are a few things to consider when choosing software to power your virtual event:
How many sessions do you want to run?
Are you planning to do live sessions, on-demand ones, or a hybrid of the two? (For instance, a live keynote address where attendees can interact with speakers, surrounded by on-demand sessions.)
What do you want to happen when the event is "live" vs. when it's "over"?
Do you want your virtual event to be gated or ungated?
What online event experience do you plan to create for attendees? (For instance, does it include virtual booths or networking opportunities?)
What's your budget?
Keep in mind that tools to power your online events can range in cost drastically; lower cost solutions start at under $500, while full-blown solutions with all the bells and whistles can run you upwards of $40,000 per event.
Beginner Online Event Tool: Zoom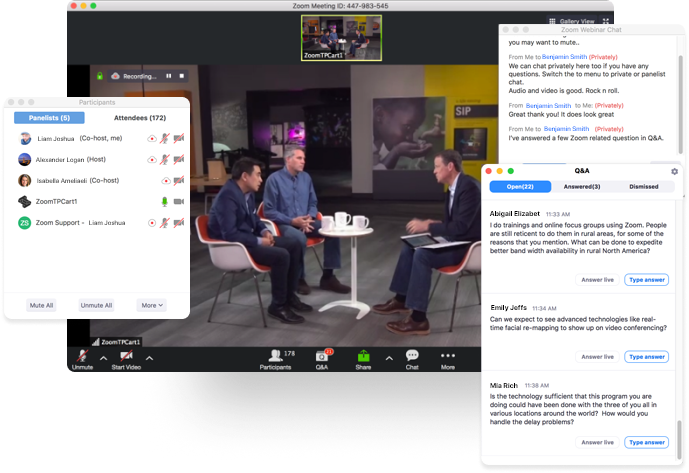 If you've had a video call anytime in the last five years, odds are you've used Zoom. But did you know that Zoom could also be used as webinar or virtual events software?
It also gives you the option to broadcast across social channels with Facebook Live and YouTube integrations. It's a great solution for broadcasting live sessions, but you'll need to manage your own workflows for event registration, publishing on-demand content, and communicating with attendees.
Entry-Level Virtual Event Software: HeySummit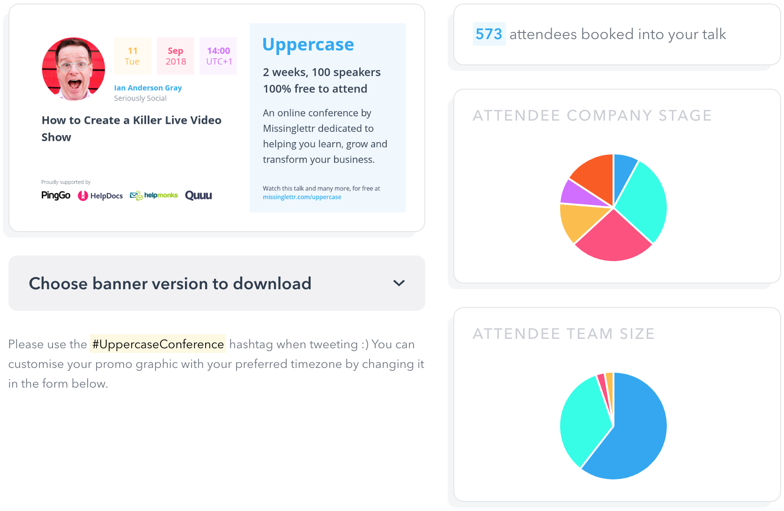 Popular for running webinars, HeySummit is great for businesses who are still ramping up their online event efforts and contemplating more extensive options.
HeySummit allows you to have unlimited speakers, simplify attendee registration, request attendee feedback, set up sponsors, and more.
It offers the option to run multiple-day events with dozens of sessions. Solutions like HeySummit are a great option for a turnkey virtual event.
Virtual Event Platforms for Summits and Conferences: ON24, 6Connex, and INXPO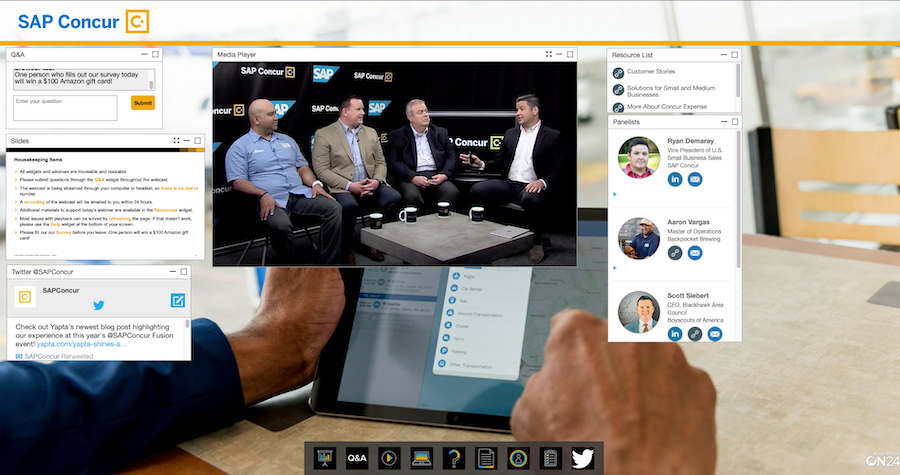 If you're looking for a virtual event platform to run a more complex virtual summit or conference online, there are a variety of options. Most tools purpose-built for this use offer the following features (though what these look like may vary by platform):
Turnkey workflows for managing attendee registration and communication
A virtual lobby for attendees to start their experience
Q&A tools to allow for audience interaction
Virtual booths where attendees can interact with vendors
Networking lounges that recreate the social aspect of in-person conferences
Ability to organize multiple presentations by tracks or categories
Sponsorship opportunities
Games and virtual badges
Chat features
Some great virtual event platforms include:
Pro Tip
The Vidyard team uses ON24 for both our regularly scheduled webinars and live sessions at our virtual conference, Fast Forward.
Video Marketing Platform to Host On-Demand Sessions: Vidyard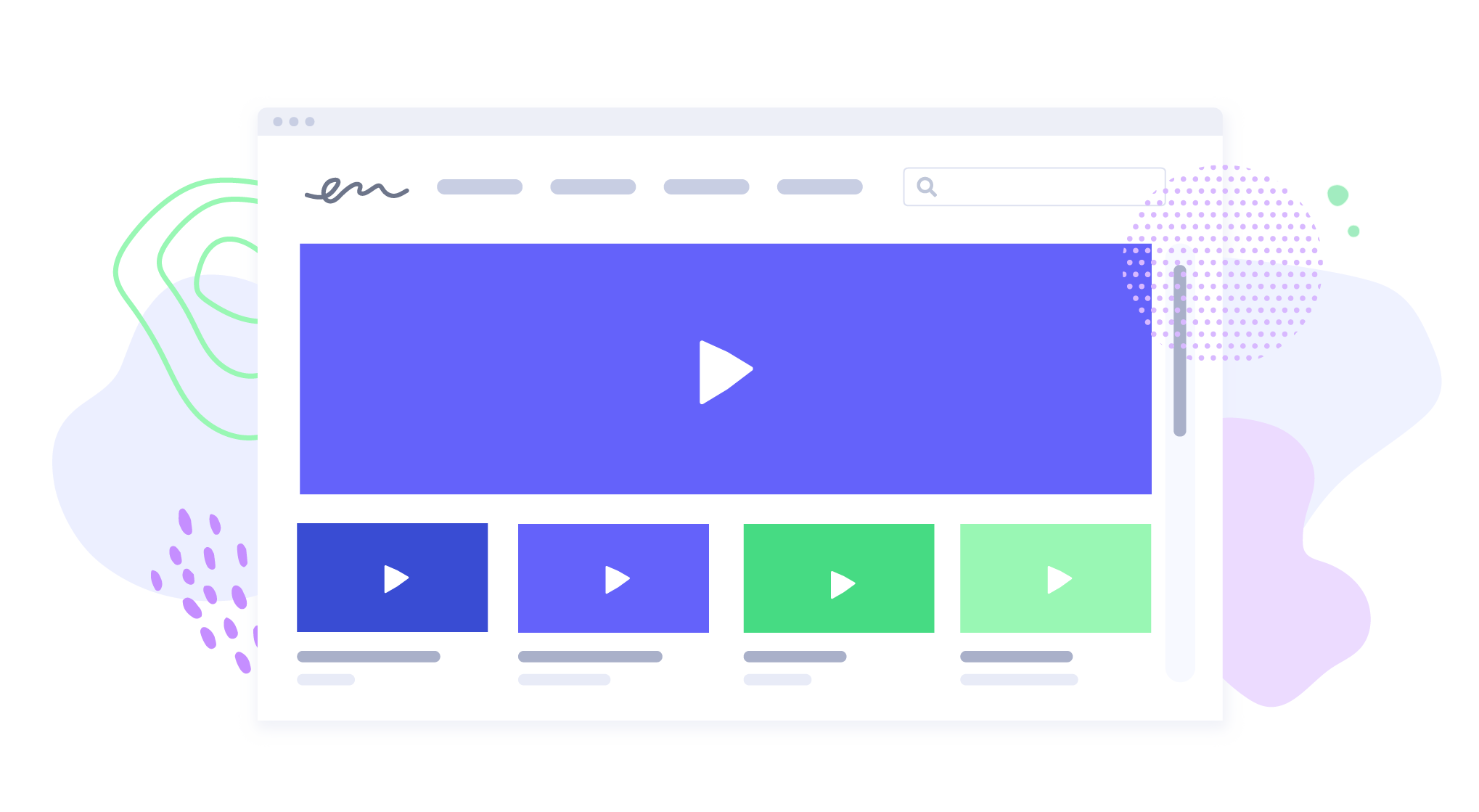 Whether you're skipping the hassle of a fully live event or simply looking for a way to host your on-demand sessions during or after the event, Vidyard can help.
Not only does Vidyard allow you to publish video content in your own branded video player, you can also access actionable insights and set up custom lead scoring based on viewer engagement with your videos (such as how long they watched for).
Vidyard's turnkey Video Hubs feature also makes it easy to organize and brand your content experience, providing your audience with a distraction-free viewing environment. Simply upload your logo, select your preferred template, create your categories, and publish your content.
Low on Budget? Get Creative
If you'd like to take a hybrid approach to your virtual event, but can't afford an all-in-one tool to handle everything for you, there are still options to make your event dreams come true.
Try using a low-cost tool like Zoom to run live sessions, then a video management platform like Vidyard to host your on-demand recordings during and after the event.
How to Run a Online Event: Before, During, and After
Before Your Virtual Event
As with any event, there's set up and promotion to be done for your virtual shindig.
1. Tech: Choose a virtual event platform or other method of streaming or hosting your content.
2. Plan: Your online event is still an event. As such, it needs a concrete date and time that attendees can slot into their calendars.
3. Promote: Determine which channels are best suited to reach your desired event attendee base and start promoting your virtual event there. Examples of ones that tend to be effective include: Email, video, social media, and partners. Think about enlisting your sales and customer success teams in your promotional army to help drum up interest for the event in their calls and conversations.
4. Pre-Record: If you're offering some or all sessions on-demand, you'll need to set things up to record them in advance of your event. Need a scrappy way to record presentations? Try out the Vidyard Chrome extension. It makes it easy to share your screen, record your webcam, or a combination of both to make a presentation video—without any technical fuss.
During Your Virtual Event
5. Engage: Got your audience on the line? Good. Now it's time to keep them there. Offer opportunities for attendees to ask questions and interact with speakers (if you're running a live session). If your session is pre-recorded, you can still provide opportunities through interaction with either the speaker or a moderator through chat, social media, or other avenues. If you're using a virtual event platform, take advantage of whatever built-in communication and engagement features it offers.
After Your Virtual Event
6. Host: Upload your sessions to a video management platform (or, if you're using an all-in-one tool, use whatever features they offer for this) to embed them on your site and offer them on-demand. Consider gating this content to continue driving leads even after your virtual event is "over." And don't forget to promote this content during the months ahead as a way to maximize the returns on your hard work!
Best Practices for Virtual Events
Now you know all the basics for hosting an online event, here are some virtual event best practices to take your plan to the next level.
Choose Your Speakers Carefully
Keeping in mind that you won't get drop-in traffic for your sessions, influential speakers who are recognized experts in their area will help to draw a virtual crowd.
Don't choose people for their titles alone. Think about how they'll do on camera. You want them to be comfortable with this format, or it will show.
Focus on the Content
Even more so than in a real-life event space, your virtual event has to capture and hold peoples' attention. After all, they can just minimize the window or (worse) close it altogether.
Your content is the key to whether they'll stay with you through the end or drop off as you're delivering your intro. Make sure that your topics are well-chosen, speakers are engaging, and storytelling is at the heart of your content.
Get Your Sales Team Involved
You've gone digital, your sales team can too.
If your digital event platform includes a virtual booth, then you've got the set-up you need, and it's all down to your strategy.
If you're using a less robust solution, then think about using a chat or messaging tool on the watch page to allow attendees to ask questions and engage with your sales team in real-time. (We recommend giving Intercom a try.)
But things don't have to stop there. Ahead of the event, your sales team can also encourage prospects to attend. Afterwards, they can follow up with a list of highly-engaged attendees to offer that personal touch.
Supercharge Sales Efforts
Give your sales team a leg up on their efforts to engage prospects around your event. With the free Vidyard Chrome extension, they can easily create and share one-to-one videos, with options for webcam recording and screen share.
Using personal, one-to-one video will help them stand out from the crowd, connect with prospects, and build relationships.
Use Personalized Video to Build Buzz
Personalized videos break through the noise (great if yours is one of many online events on their radar) and generate higher email open and click-through rates.
Personalized content is a great way to capture attention, especially for something that might be a little harder to sell the excitement value of (like a virtual event).
Think About Offering Virtual Event Bags
Something many people love about conferences is all the cool (and sometimes strange) free stuff on offer. Everything from snacks to socks. Just because your event is digital doesn't mean there can't still be something cool for attendees to take away.
Explore digital swag alternatives to traditional swag. Think templates, GIFs, and other useful takeaways.
Bonus: These options will likely be more environmentally friendly than classic swag options.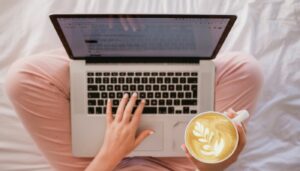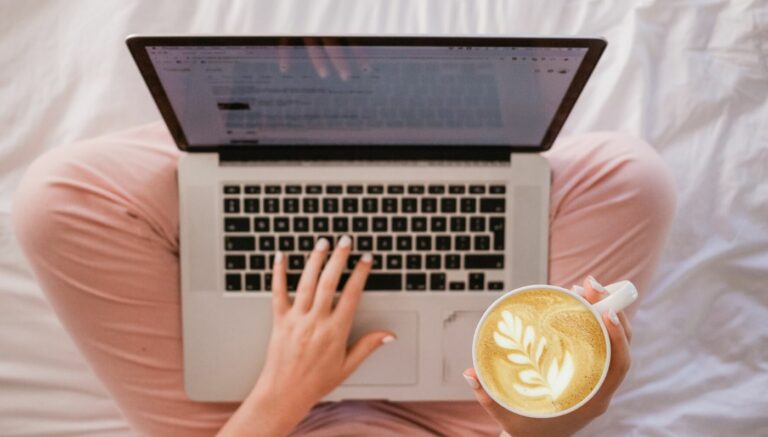 Feeling the Travel Restriction Pain?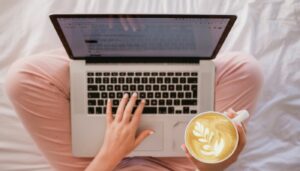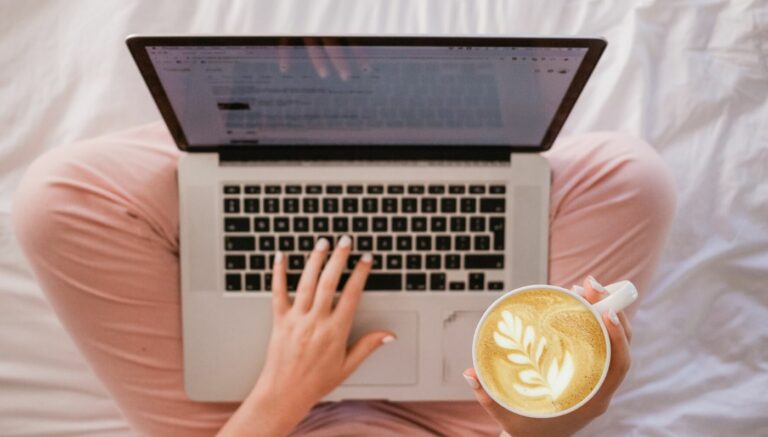 Us too! That's why we're sharing what we're doing amidst all this uncertainty in a webinar series.
Save My Spot
The post Everything You Need to Know About Online Events appeared first on Vidyard.
Read more: vidyard.com