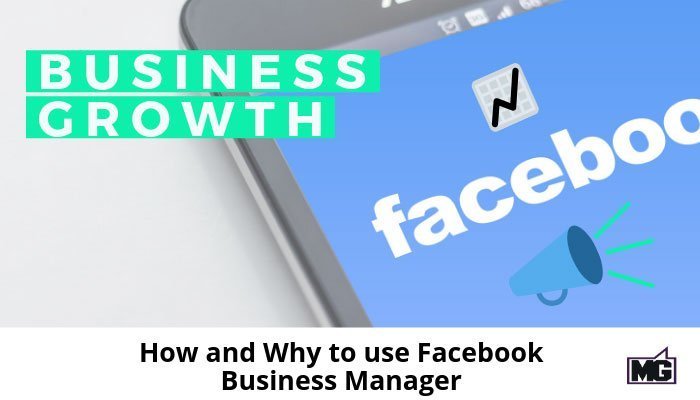 In the 4th quarter of 2018, Facebook made $16.6 billion in advertising revenue. This figure shows just how much companies are spending on Facebook ads, which span across Facebook feeds, Facebook Messenger, Instagram feeds, as well as Instagram and Facebook Stories. Ads are being used by businesses because they are showing results, the key is how to manage your ads efficiently.
To make managing your ads easier, Facebook rolled out the Facebook Business Manager. This online tool is designed to give business owners more control when managing their Facebook Pages and Ads. Users are able to control multiple company Pages from one location, edit permissions for employees, setup and manage ad campaigns, and assign specific tasks to their team.
Facebook Business Manager also provides insights across multiple accounts, so you'll have the ability to access integrated reports that make future planning easier.
Why do you need Facebook Business Manager?
To get the best results from your Facebook ads, you'll often involve more than 1 person in implementation. However, this decentralized approach may result in logistical challenges.
For example, how do you control access to separate ads from a single convenient platform? If you have more than one page, how do you give team members of each location only access to certain things within each while corporate maintains overall access? Facebook Business Manager helps to solve these challenges.
This new tool can be a benefit for your business if you:
Have multiple people working on your accounts at the same time
This tool can also be used to manage access control, assign roles, and keep track of progress on specific tasks.
Need access to advanced insights and reports
Facebook Business Manager provides real-time insights into organic outreach, promoted outreach, clicks, and views. You can also automatically generate reports based on your KPIs.
Operate more than one account for ad creation
If you're an agency or organization that creates Facebook ads for multiple clients or stores/locations, Facebook Business Manager allows you to keep track of all your advertisements from a central location. You can also pay for ad campaigns separately rather than in a monthly grouped bill. Plus the added benefit of having them grouped by type, objective, design, etc.
A brief guide to using Facebook Business Manager
The user interface for this tool is convenient and easy to use. If you don't have an account yet, you can create one by heading to the Facebook Business Manager website. There, you'll be prompted to create an account name and select which page is your primary page.
Make sure you select a secure username and password, as this account may contain sensitive data regarding your business and your clients.
1: Setting up the account
Once you've set up your login information, you can then add specific pages, people, and partners to your main account. When working with clients, you have two options: either add their pages to your Business Manager account- or have them add you to the main account that they've set up for themselves.
2: Manage permissions
Managing access and permissions is one of the most powerful and beneficial features of Facebook Business Manager. You can assign access to people as either an Admin or an Employee.
An Admin has full access and control over pages, ad accounts, and adding/removing individuals. Whereas Employees only have access to what the Admins have assigned to them. All settings can be managed from the "Users" tab on the left control panel making it easy to change roles when needed.
3: Add relevant Facebook pages
Once you've set up your Facebook Business Manager account and added the relevant people as Admins and Employees, you can now add (or create) specific Facebook pages. These options fall under the "accounts" tab.
Once you have added a page, you'll be able to establish ownership, grant access to others, or request access to a page that you need to work on.
Make sure all the individual pages that you'll need to work on regularly are linked to your account.
4: Integrate apps
This powerful tool also allows you to integrate third-party apps for advertising purposes. You can add Instagram accounts and Messenger profiles to your Facebook Business Manager profile. Then, you'll be able to create relevant ads and link them to other compatible pages.
Now you are ready to start using Facebook Business Manager to manage your different Facebook accounts today!
The post How and Why to use Facebook Business Manager appeared first on Mike Gingerich.
Read more: mikegingerich.com