Even since it was launched, Instagram has swept social media by storm. Users love it for its simplicity, interactive user interface, and photo editing tools. The app makes it easy for users to connect with friends, family, and businesses by using pictures and videos. However as Instagram became more popular, the need for better video-sharing tools was apparent. To that end, IGTV on Instagram service was introduced on the platform.
The IGTV feature within Instagram allows users to upload videos on Instagram with lengths ranging between 15 seconds and up to 60 minutes. Marketers often prefer short and to the point videos, often less than 2 minutes. However, the interactive tools of IGTV combined with the love for video content that has emerged by users has resulted in the need for more and longer videos. The average U.S adult spends more than 6 hours a day watching video! This creates a unique opportunity for marketers to use IGTV for spreading detailed and interactive content.
What's exciting about IGTV on Instagram?
Even before focusing on length, you should be aware of how IGTV makes video marketing more exciting. IGTV is within Instagram and also a stand-alone app. Allowing you to upload and edit videos on the Instagram platform. The Instagram and IGTV apps natively integrate to distribute content to your followers. IGTV is flexible and easy to use- especially for business marketers. You now have the opportunity to upload long videos in multiple resolutions for your audience. However, all videos must be in MP4 format and there are size limitations for different lengths, 10min (650MB) and 60-minute videos (3.6GB).
So why should you use IGTV for your video marketing needs? The interactive UI and features that have made IGTV grow can also be applied to your marketing strategy. With 78% of total mobile traffic coming in the form of video, IGTV presents a unique opportunity for you to connect with your target audience.
Videos uploaded on IGTV can also be in a vertical or horizontal format. This means that you have the freedom to optimize your message and attract viewers on one of the most popular social media platforms.
Why you should use it for long videos
Since Instagram has become popular and used by those from 12-55 years old, the platform was known for short, sweet videos that were straight to the point. However, the emergence of IGTV allows for longer videos and an episode type format. Users are constantly searching for interactive content that addresses their needs and attracts interest. As a marketer, you have more freedom to experiment with longer videos that can break down complex messages into digestible chunks.
Drive engagement
A recent study revealed that videos 15minutes in length (and longer) drove 50% engagement. This means that viewers value long-form videos that are more engaging and tailored towards addressing their needs.
B2B marketers are in one of the best positions to benefit from long IGTV videos. Because the buying cycle is longer in the B2B space, long-form videos can be used to present value for complicated products/services. Such value should be intertwined with engaging, creative, and valuable content that users will want to share with their friends.
Build your brand
In addition to better explaining products/services, long IGTV videos are also an excellent way of building your brand. The tools and traffic available for editing IG videos allow you to set yourself apart from competitors. Not only can you communicate value, but you can also connect with your followers and make your social media presence stronger.
Longer IGTV videos also present the opportunity for you to go live and interact with your audience in real-time. This organic process is excellent when discussing specific topics or generating interest around a new product.
By utilizing the unique features of IGTV on Instagram for your brand marketing, you can increase your potential reach and connect directly with potential consumers. Using IGTV can you to build your fan base and your community while sharing valuable content for your consumers.
Looking for help? Tired and believing there has got to be a better way?
Let's talk about life, leadership, and business coaching. With over a decade of experience leading companies and transforming lives, and a Master's degree in Org Development and Leadership, Mike can help you find the best way forward!
Contact Mike today to start the breakthrough!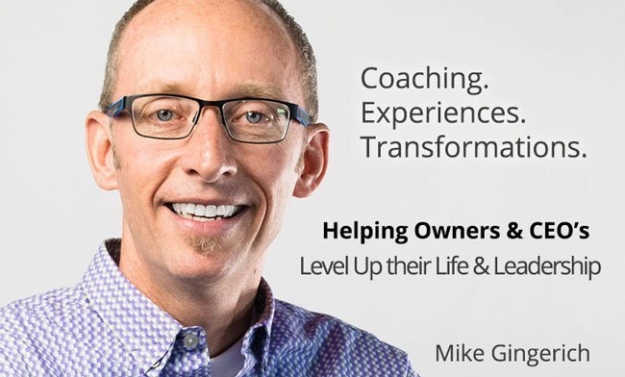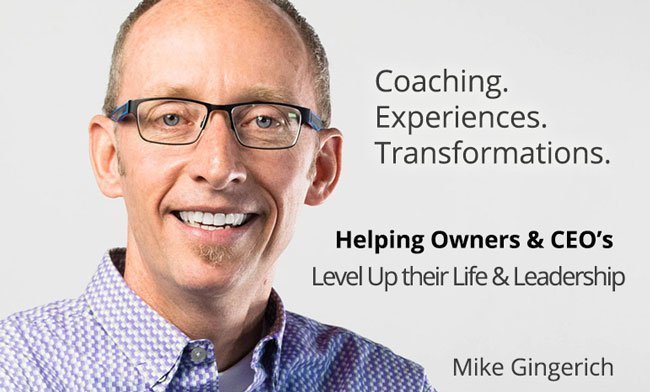 The post IGTV on Instagram: Why it should be utilized for long videos appeared first on Mike Gingerich.
Read more: mikegingerich.com