Instagram Reels, is a new trending video feature that resembles the popular app, TikTok. Only, it's being offered on one of the world's most popular social media platforms, Instagram – which is owned by Facebook. The feature has been in the works for a while, having been tested and launched in phases. Instagram Reels was first available in Brazil, France, and Germany, and is now available for the US market. Will it be a TikTok killer? Will it be adopted mainstream? We've covered all the crucial information you need to know about Reels.
The Idea behind Instagram Reels
Instagram wanted a video content editing tool where users could create short videos that entertain, engage, and keep them hooked. So, they "borrowed" TikTok's concept and made it fit the Instagram platform. Now you can create, edit, and share short 15-second video clips. The best part is that Instagram can decide to feature reels they think are creative, inspiring, and fun.
Using Instagram Reels
At the bottom of the Instagram camera, select Reels, and you'll see a selection of video editing tools. Most of these are similar to what is available in TikTok. They include;
Audio – Search for your favorite song to accompany your Reel from the Instagram music library. You can also create your own audio which may, or may not be available for use by others depending on your account's privacy settings.
Augmented Reality (AR) filters – You can add filters to your Reel. You can also record multiple-segmented clips with different filters.
Timer – You choose the time for your recording. This feature comes with a countdown, and once you press record, a 3-2-1 countdown will get you ready to record hands-free.
Align feature – This allows you to align up clips in order of how you want them to show up in the final video. You can customize these to create a smooth transition of video moments.
Speed – Choose to slow or speed up the reel to achieve your desired effect.
Managing Reels
Reels are featured under Instagram Stories, and you have the power to customize who can see, use, and share your Reels. You can also share your Reels to the news feed or send them to a specific person(s). Below are the custom settings you can use to manage your Reels.
Change the account's mention settings – Have control of who can mention you in the caption of their Reel.
Filter comments – Manage which comments you want to show on your Reel(s)
Your account's privacy settings apply – If your account is public, everyone on Instagram will see your Reels. For private accounts, only your followers will see or share your Reels, but no one will use your original audio to record their Reel.
Additionally, you can view insights such as, who liked or commented on your Reel, the number of times your Reel played and if your Reel was featured on Instagram.
Reels posted to "Explore" are in the Reels tab on your profile, while those posted to your feed will appear on your main profile. Those shared with direct messaging, or in Stories will disappear in 24 hours unless saved.
Instagram Reels for Marketing
While this video feature is new to Instagram, the idea isn't new to the market. Marketing professionals have already seen business potential with Instagram Reels. This can be attributed to the dynamic marketing landscape, often influenced by a new feature introduced to a ready-to-consume market. Instagram is already huge, and a new feature introduced to the platform is definitely worth a try. Generating business with this video feature will mean using the right content marketing techniques relevant to this feature.
Think of Reels as another feature-rich way to engage your audience, to showcase your brand style, to introduce new products and offer tips, and a way to show the fun side of your brand.
Bottom Line
While everyone else is comparing Instagram Reels to TikTok, some are already eyeing the marketing potential and the power of Instagram this feature brings along. With everything kept constant, it's fair to acknowledge that this feature is a direct competitor with TikTok, and its popularity is increasing daily. While TikTok has momentum and market share, it's issues with government bans could be a contributing factor that shifts the landscape in the next year.
Looking for help? Tired and believing there has got to be a better way?
Let's talk about your business. With over a decade of experience leading companies and transforming lives, and a Master's degree in Org. Development and Leadership, Mike can help you find the best way forward!
Subscribe to receive my latest business tips and tactics in your inbox.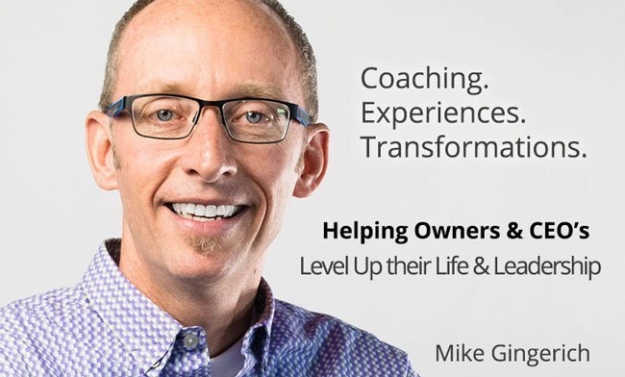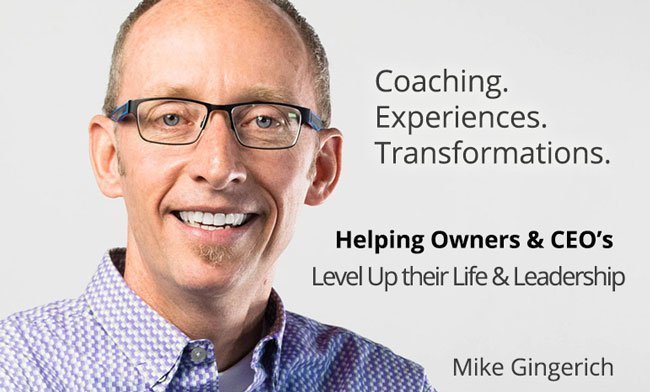 The post Instagram Reels a TikTok competitor appeared first on Mike Gingerich.
Read more: mikegingerich.com