Today's web user expects deeper experiences online. They have experience with mobile apps and social media, and therefore are accustomed to a deeper, richer experience and have come to expect this online. They want to take care of their requests immediately, themselves, and the best websites will provide this richer online experience. So what exactly are we talking about and does your website need a deeper experience for your visitors?
In this podcast episode I dive into the details of what has changed, examples of what others are doing, and key ways business can and should up their game on their website. Offering ways for customers to have a personalized experience and take care of advanced details with ease is critical to being "sticky" and retaining people on your site and in your business over time.
Let's dive in!
Listen Now:
Subscribe: Halftime Mike on iTunes | Android users via RSS | Listen on Anchor FM: | Listen on Spotify
VIDEO: The Need and Value of Providing Deeper Experiences Online
Diving into the Details: The Value of Providing Deeper Experiences Online
As I stated, today's web user has experience with mobile apps and social media, and things like online banking and customer portals, and therefore is accustomed to a deeper, richer experience online. They expect to be able to do more and take care of their requests themselves immediately without needing to contact anyone. So, what this means for your website is that your business need to be thinking about deeper and richer experiences you can offer.
In this Podcast episode I cover examples including:
1. Dr Patel's Snooze Clinic
Dr. Patel is a sleep specialist physician and as part of his service offering he has a ecommerce website, the Snooze Clinic, where visitors can purchase specific sleep related products and devices, including those only available with a prescription. By offering Prescription Uploads, Video Chat to help select the right sleep aid product, web chat, and a app in the Apple and Google Play stores, Dr. Patel is customizing the experience of those in need of the sleep products and providing a richer experience.
From the comfort of their home, visitors can chat with a doctor, even video chat!, and get their prescription required sleep device. This is convenience. This is ease of use. This simplicity for the consumer, all of which is important on the web today.
2. Build a Product
Build a Product – Boats, Kitchen, Houses, etc. Now higher-end items can be configured online by the consumer . A Build a product software allows a consumer to configure their large ticket item online from the comfort of their home or phone. For boats, a build a boat tool allows a boat buyer to order the size of boat, custom packages, specific engine size, and more, all while seeing the exact boat they are wanting right before their eyes.
When getting to a boat dealership is not convenient, or when the dealership does not have the boat you want, this manufacturer build a boat software tool allows for the customization by the consumer so they can do the majority of research and selections from their phone or home!
See home customizer
Convenience and visuals are keys. Allow the visitor to create what they want, see it, and save it!
3. B2B – Business to Business Deeper Experiences Online
For Business to Business, offer your business customers more online access to tools, data, and products 24/7 with dealer portals, distributor centers, and more. You should consider providing things like custom ordering, inventory management, warranty registrations, claims, and parts ordering all at the fingertips of your B2B customers. A dealer portal allows a manufacturer to offer dealers 24/7 web access to information and processes to enable them to move quickly and be self-serviced. Adding features like warranty registrations and claims increases efficiencies, speed of turnaround and helps dealers run their business well and serve the end consumer well.
This is what it means to offer deeper online experiences on the web today! Full details in the podcast.
In 2020 and beyond the key is offering deeper and richer experiences online. This makes your business "sticky" something that users come back to and stay with more because of what it offers and makes easy.
Final Takeaway:
Become more sticky in 2020! What does your website need to add?
That's a wrap this time!
Other Resources30 Day Leadership Guide – Add Value. Be Uncommon.My complete guide to Facebook and social media lead generation online… Game Plan Book >>Instagram for Business – > Ebook ResourceMake a Lasting Impact – Making the Miles Count – 21 Day Guide to living beyond the daily grind!Help Spread the Word!
Please let your Twitter followers know about this podcast.Simply click here now to post a tweet >>.
If you enjoyed this episode of the Social Media Marketing podcast, please "go over to iTunes, leave a rating, write a review and subscribe!
Thank you so much for your support!
Why the Halftime theme Mike?
I'm an Indiana Hoosier native where basketball is the top sport. Every team heads to the locker room at halftime to evaluate the first half and create an updated plan for the second half. That plan includes adjustments based on reviewing what worked and what didn't. The "halftime" is a key review point where the game stops, the team pulls away to huddle in the locker room away from the fans, and they come out prepared and ready to succeed in the second half.
That's what this podcast is all about, taking the time to pull away for a bit to evaluate, learn, and set some strategies for your business to succeed in the second half. Join me by subscribing and let me be your "business halftime" to help you find great success going forward!
Interested in hiring Mike to speak at your next event? Visit Mike's speaker page for more information.
Subscribe: Halftime Mike on iTunes | Android users via RSS | Listen on Anchor FM: | Listen on Spotify
Listen Now:
Looking for more? Tired and believing there has got to be a better way? Let's talk about life, leadership, and business coaching. Contact Mike today to start the breakthrough!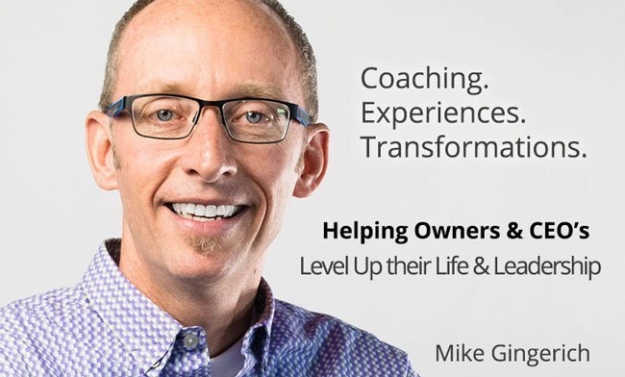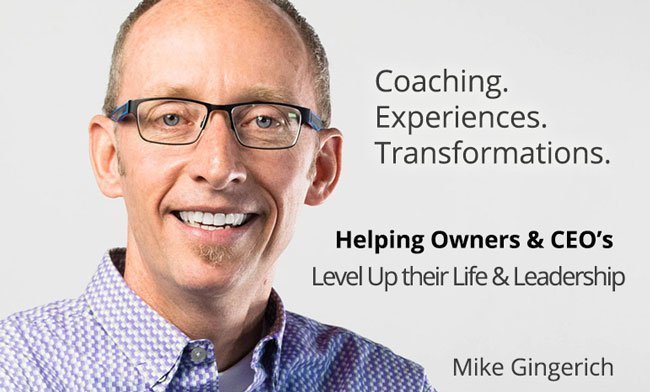 The post The Need and Value of Providing Deeper Experiences Online appeared first on Mike Gingerich.
Read more: mikegingerich.com