[ad_1]

Are You Prepared for the Shift in Website Design with the Rise of Blockchain Technology?"
Let's take a deep dive into the exciting future and world of web3 blockchain technology, and its impact on website design and development.
I'm going to provide you with real-world examples, and by the end you should have a clear and concise explanation of how decentralization, data management, and interactions will work in the future of websites.
I'll be sharing what I've learned about the benefits of adopting these technologies, including increased security, website personalization, and user control.
If you want to stay ahead in the field of website design and understand the future of the industry then this article is a must-read.
The way we build websites now is changing!
The way websites are built now is inefficient and requires a huge knowledge base to build correctly. Most website platforms these days use some form of a WYSIWYG "WiziWig" style builder like WordPress, Squarespace, Shopify, and countless others.
We've come a long way from having a static website that had to have each page hard coded with html, css, and javascript, now anyone with a basic understanding of a computer can build their own website… at their own peril if they are inexperienced.
It's taken over 30 years for websites to be as good as they are today, this direction is for the long term thinker who wants to be on the cutting edge of the industry and build their brand in a space that is extremely new.
Want to get certified in Content Marketing?
Leverage the tools and channels to predictably and profitably drive awareness, leads, sales, and referrals—EVERYTHING you need to know to become a true master of digital marketing.​ Click Here
You will need to learn the technology overtime and become proficient with the types of industries that are looking to build web3 websites and applications. There are already a few decentralized website and web app builders out there that are fully running on blockchain technology. 
Decentralized Web App Builder Example: ICME
One example is a company called ICME that has "world's first smart contract marketplace and web3 no-code suite." Their modules even offer the ability to integrate with web2 applications that support API Post Requests.
Their entire code base is built on a blockchain technology called Internet Computer, which is why I'm actually invested in their Cryptocurrency known as ICP on exchanges. It allows you to do everything from building landing pages, websites, blog posts, online stores, Linktree type pages, Store NFT's and more.
I do see some existing platforms like WordPress evolving into a fully decentralized Web3 platform, that would dramatically speed up market adoption as they have such a huge knowledge base and community of creators, it's just a matter of time.
The exact evolution of website building tools is yet to be seen, but what's certain is that web3 and blockchain technology will play a significant role in shaping the future of the web. The sooner you start to adopt and learn this technology the further ahead you will be when the time comes to switch from the internet we know it to what's coming in the not too distant future. 
Web3 Websites will be easier to build and customize with AI Tools.
The process of building websites in Web3 becomes much more intuitive and easy with the integration of artificial intelligence, with tools like OpenAI, you will simply give the program a prompt and give it a clear description of what you want your website to look like, say, do, and create.
This is where things will get fun for a designer and being able to let your creativity and artistic talent reach a level never seen before.
The need or demand for front end website programmers will change as less custom coding will be required, your website will be able to change visual elements and maybe more in the future with ai.
Web3 Websites are going to become very personalized experiences and brand centric.
Websites will collect data with consent(which is another point for later), that allows the user to have a completely customized user experience and interaction. Imagine a traditional website as a restaurant where the customers order their food from the menu and the kitchen staff prepares the dishes.
In this scenario, the restaurant manager is the central authority that controls the flow of information, the menu, and the preparation of the food. However, in a web3 and blockchain enabled website, this centralized authority is replaced by a decentralized network of customers, chefs, and kitchen staff.
With web3 and blockchain technology, website users can interact with the site in a more direct and efficient manner. Instead of relying on a central authority, users can participate in transactions and interactions on the website without intermediaries.
This eliminates the need for middlemen, making the process faster, more secure, and cost-effective.
For example, a user can easily and securely create their own profile, manage their data, and participate in transactions on the website. This level of user empowerment enables them to take control of their online presence and interactions, providing them with greater privacy and security.
The decentralization of website interactions through web3 and blockchain technology represents a shift towards a more user-centric and efficient web experience. It eliminates the need for intermediaries, providing users with greater control over their interactions, transactions, and data.
Web3 Data Management will become more secure.
Imagine now you are running a restaurant and you need to keep track of all the ingredients you have in stock, what dishes you serve, and the orders from your customers. In the traditional system, you would keep all this information in a single ledger book, written by hand.
However, with the integration of blockchain technology in your restaurant, this system of record-keeping becomes much more efficient and secure. Each ingredient becomes a unique item with its own blockchain record, and the orders from customers are recorded as transactions.
This decentralization of data management ensures that all the information is secure and can be easily accessed by any member of the team who needs it.
In the same way, decentralization will work for data management in website design and development. Instead of relying on a single central database to store all website data, this information can be spread out across multiple nodes on a blockchain network.
This means that website data is not stored in one central location, but is instead distributed across many different nodes, making it much more secure and resilient against hacking or other forms of data loss.
For example, user data such as personal information, preferences, and transactions can be stored in a secure and encrypted manner on a blockchain network like Internet Computer. This allows website owners to manage their data in a more secure and efficient way, giving users peace of mind that their information is protected.
The integration of blockchain technology in website design and development will lead to a more secure and efficient way of managing our website data.
Like William Mougayar said author of The Business Blockchain "In a world where data is currency, the blockchain offers a new model of trust and control." By decentralizing our data management, website owners will know that all information is stored in a secure and transparent manner, promoting trust and confidence among users. 
Say goodbye to hackers once websites are on Web3.
There were 22 billion breached records in 2021 alone, the biggest reason behind that is due to the nature of Centralized servers and website platforms.  In Web3 security can be compared to a fortified castle, providing superior protection against outside threats and ensuring the safety of you and your clients or customers valuable information and data. 
Using blockchain technology, website owners will be able to offer a greater degree of security to their users, protecting their data and transactions from malicious actors.
This will be particularly important in fields such as finance and healthcare, where the protection of sensitive information is of utmost importance and required by HIPAA and other regulatory agencies. 
Just as a fortified castle protects its inhabitants from outside threats, web3 provides a layer of security to websites that is unparalleled by traditional web design.
The decentralized nature of web3 eliminates the need for a central point of control, making it much harder for hackers to penetrate. In addition, web3's advanced encryption algorithms and blockchain technology provide a secure platform for website data and interactions.
In a traditional website, all data is stored in a central database, making it a prime target for cyber attacks. On the other hand, web3 stores data across a network of nodes, making it much harder for a single point of failure to occur. This eliminates the risk of large scale data breaches, as well as reducing the risk of individual data being compromised.
Finally, web3's immutable ledger ensures that all website interactions are transparent and secure. This means that all transactions and changes made to the website can be tracked and verified, making it easier to detect and prevent any fraudulent activity. So if you want to protect your website and your clients website and their users from outside threats, web3 is going to be the way to go!
"Blockchain technology offers a level of security that was previously unachievable on the internet." – Don Tapscott, blockchain expert and author of Blockchain Revolution
Automation will be effortless with Web3.
Blockchain Web Apps will have the ability to work together seamlessly, I see a future not too far off where ecosystems of dozens of programs are consolidated into one. Checking your social media posts, messages, your email, text messages, and website inquiries all in one place in just minutes. 
Automation when done properly removes friction and resistance from any area of your business that is a lower revenue generating activity. Your time is the most valuable thing you have and using automation tools is how you buy back that time.
With web3, websites will be able to automate many processes, reducing the need for intermediaries and streamlining operations.  
I want to give a few examples of ways we can Automate our websites with Web3. The first is dynamic pricing and inventory management: Web3 and blockchain technology will allow for automated and real-time pricing and inventory updates on our e-commerce websites, reducing manual labor and increasing efficiency so that you and your team can focus on higher revenue generating tasks.
The second is user authentication and verification: Web3 and blockchain technology will provide a secure and automated way to verify user identities, reducing the risk of fraud and making it easier for websites to manage user access and permissions.
I've already had to dramatically improve my knowledge around user verification after working with nearly a dozen blockchain brands since 2016. 
There are already QR codes being used to login to websites like discord and other utilities like Crypto Wallets. The last example is content delivery and distribution, Web3 and blockchain technology allows for the automated content distribution, reducing the need for manual content updates and ensuring that the most up-to-date information is always available on your site.
This will free up time and resources for more creative and meaningful work, and will help to reduce costs for both users and website owners. This is good for any business owner that wants to lower their bottom line costs while raising their top line revenue simultaneously by leveraging time at the highest level of efficiency possible.
When it comes to Revenue Web3 will give you maximum monetization potential.
In the world of websites, monetization is the process of generating revenue from a website. Traditional website monetization methods include advertising, subscriptions, and e-commerce sales. However, with the advent of web3 and blockchain, the landscape of website monetization is about to change.
For example purposes let's use a loyalty program analogy, a loyalty program is a rewards system offered by businesses to incentivize customers to continue using their services. Similarly, on web3, website monetization will offer new ways for website owners to monetize their content and incentivize users to continue visiting their site.
One example of how websites on web3 and blockchain can monetize their content is through tokenization. In this model, websites can issue tokens that represent ownership of certain content or access to premium features.
Users can then purchase these tokens and exchange them for access to the content or features they are interested in. This creates a new revenue stream for the website and offers users an incentive to visit and engage with the site.
Another way that web3 and blockchain can monetize content is through micropayments. In the traditional web, micropayments are difficult to execute due to high transaction fees and slow processing times. However, with the speed and low cost of transactions on the blockchain, micropayments become a viable option for websites to monetize their content.
This allows websites to offer users access to small amounts of content in exchange for a small payment, giving users a more affordable way to access quality content they are interested in.
One of the best examples I've seen so far is how Tom Bilyeu has used NFT's as a way for people to get access to his content which ranges from events, to video games, tv shows, education and a ton more his nft's are cleverly called the "Founder Keys." There are lots of perks that brands are giving to early adopters that support the web3 movement and help us move closer to a better, safer, and more balanced internet.
Websites can also create loyalty program-like systems that incentivizes users to continue visiting and engaging with their site.
As the web3 and blockchain ecosystem continues to grow, we can expect to see an influx of new and creative monetization models emerge, providing websites with new opportunities to generate more revenue, and their users and visitors with new and exciting ways to access and engage with your content.
Decentralization puts Consent into action.
As a designer, the websites or graphics I create that started from an idea, a conversation, or something i've experienced are valuable and belong to me, knowing that there are AI design tools that can take my 15 years of experience, and use it to create an even better version in seconds and essentially for free?
That's a big NO NO for the creators and artists, in fact there is a movement happening right now about consent and how these big platforms don't have the consent to use their art as reference for AI design tools.
I stand behind being able to give consent if your work is going to be used without your permission, if movie and music piracy is a federal crime shouldn't companies stealing a designer's work without consent a crime too?
I think so, and that's why I'm so excited about Web3 and Blockchain. Being able to create smart contracts and public records of your creative assets is a huge step forward for creators and designers around the world.
Imagine a world where your designs are stored on a decentralized platform, accessible only with your consent. You can choose who can view your work, who can use it, and how it can be used. No longer do you have to worry about your designs being stolen or used without your permission.
With web3 and Blockchain, your work is protected by the power of blockchain technology, ensuring that your designs remain yours.
In this new world, you can also monetize your work in new and innovative ways. For example, you could offer limited use licenses for your designs, allowing others to use them for a specified period of time. You could also offer exclusive access to your designs, giving a select group of people the ability to use them in a unique way.
By giving you the power to control how your work is used, shared, and monetized, web3 decentralization empowers you to take control of your career and build a future that reflects your vision and values. Decentralization is a game-changer for designers and creatives alike. 
You get complete power of consent for your work to be used in any way, web3 decentralization empowers you to take control of your career and build a future that reflects your vision and values. So why not embrace this exciting new technology and start building your future today?
Interacting with Web3 Websites will be easier than ever.
Web3 website users will be able to customize a range of interactions on a website like content creation and sharing. Users will be able to create, share and consume content that aligns with their interests and preferences, without relying on centralized platforms.
Community building, users will have the ability to build and join communities that align with their interests and participate in decision-making processes, creating a more personalized and engaging online experience. 
Interaction with E-commerce, users will be able to buy and sell goods and services directly with one another, without the need for traditional payment processors, creating a more transparent, secure, and affordable online marketplace.
Users will be able to access personalized services and experiences based on their data and preferences, creating a more user-centered online experience. A good example is a pizza shop website that keeps track of the last purchase you made and gives you the option to re order it at a discount price.
Web3 users will have the ability to customize a wide range of interactions on the website, from content creation and community building, to e-commerce and data privacy, creating a more user-centered, personalized and engaging online experience.
The adoption of web3 and blockchain technology is poised to bring about a revolution in the world of website design. From decentralization to automation and from security to monetization, these technologies offer new and innovative ways to interact with the web.
As a designer, it is crucial to keep up with these changes and be prepared for the new opportunities and challenges that come with them. 
Web3 decentralization empowers creators by giving them control over how their work is used. Automation streamlines processes and saves time, while security measures are reinforced, giving website owners peace of mind. And with monetization options like a rewards program, website owners can explore new and innovative ways to earn revenue.
Overall, the future of website design is bright with the integration of web3, blockchain, and ai. Designers should embrace the power of these technologies to unlock new possibilities on the web and create better online experiences for everyone
"Unlock the power of web3 and blockchain to unleash your creative potential, embrace the future of website design, and build the digital world of tomorrow." – Adrian Boysel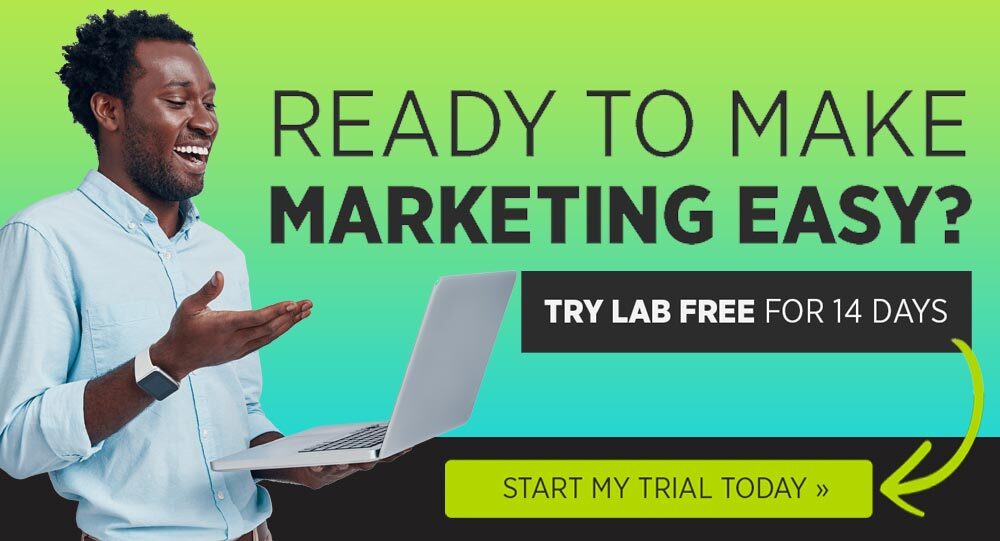 [ad_2]

Source link