The digital age has opened the doors for businesses to explore new avenues and implement new techniques to grow their brands. This includes leveraging on social media platforms to implement marketing strategies and even customer support. Thereby, here are some of the ways on how you can grow your sales using social media.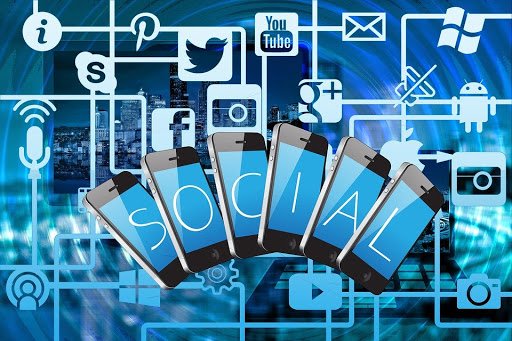 Identify your target market
A successful marketing campaign leads to more customers for your business. This translates to more sales and positive revenue. Thereby, for an effective marketing campaign, there is a need to identify your target market. This is because the demographics of your audience play a significant factor in terms of the effectiveness of how you advertise your brand.
For instance, if your brand is catering to senior citizens who are more adept in using Facebook, then ensure that the post you will create on Facebook includes readable fonts, with minimal images. On the other hand, if your brand caters to the younger generation, then a simple but meaningful image on Instagram can be effective. With a focus on your target market, your marketing campaign will be tailored-fit according to their needs.
Leverage on paid ads
The use of social media is generally free for everybody. However, over the years, most of the social media platforms have been optimized to cater to various businesses from different industries. Thus, paid ads emerged and you can leverage this to grow your sales. With paid ads, you can specify a certain demographic that you are aiming to reach and your posts will unobtrusively appear on their walls or news feeds. With a greater span of reaching your target audience, there is much more potential for your sales to grow.
Paid ads also provide a report and an analytical status of the audience reached by your post and notify you of such result in the manner you prefer. For instance, a Facebook notification about the results can be sent via email while an Instagram notification can be sent via SMS. This is the significant difference between using social media platforms for business purposes or for individual use. More often than not, when the platform is utilized for personal use, notifications are only about new posts or direct messages.
Collaborate with social influencers
Influencers are people with a significant number of followers on social media. More often than not, the products and services they advertise are also patronized by their followers. Thus, they have the potential to aid you to increase your sales by encouraging their followers to try out your products and services through their social media posts. It is best to collaborate with social media influencers, especially if your business is just starting out and only beginning to build a certain following. It is important, however, to choose influencers in your market niche to ensure that they will reach the appropriate audience.
Turn your loyal customers into brand advocates
There may be instances wherein reaching out to social influencers may prove to be a challenging feat. In these scenarios, your next best option is to turn your loyal customers into your brand advocates. Ask your satisfied customers for positive reviews or promote your products in their posts, in exchange for certain freebies or discounts. In this way, your marketing campaign will even have a more personal touch because the promotion is coming from real people who purchased your products.
With the use of hashtags, finding your satisfied customers is effortless. You can check out the profile of the individual who posted about your brand and verify their number of followers. This will help you identify whether they fit the criteria that you are looking for in terms of brand advocates.
Create valuable posts
Maximize the use of your social media business account and constantly update it with meaningful posts and informative content. With almost all information being available online, more often than not, consumers nowadays tend to do their research before making a purchase. You can provide guides such as 'how-to' posts in a visually engaging manner. It will help if your page is updated with new and relevant content from time to time, such that when potential customers search for a product that is similar to what you are offering, they will prefer your brand.
Social media has been a part of the daily life of almost every individual. For this reason, it is a good avenue for business enterprises to implement their marketing strategies and gain a significant number of following. With more clientele, a business is ensured of more positive revenue.
The post Ways to Grow Sales Using Social Media appeared first on Mike Gingerich.
Read more: mikegingerich.com