Holiday videos are among the few opportunities marketers have to set aside their (well-intentioned) product-pushing agendas and focus on making a really good video, for the sake of making a really good video. And, as some of the most creative culture videos out there, holiday videos should show off the real heart of your company—whether that's family-focused, laugh out loud funny, or maybe even edgy.
If the thought of coming up with the perfect holiday video is cramping your holiday cheer—relax. We've rounded up a list of holiday video ideas so good that you're going to want to pull a Grinch and steal them all. And you can! In fact, you should bookmark this post and come back to it year after year.
From big corporate commercials to personal email video greetings, the holidays are your chance to say thank you to customers and contacts, and a great way to flex those storytelling muscles to create pure enjoyment alongside brand awareness.
So toss on those holiday tunes and grab a box of tissues, because things are about to get merry and bright up in here (not because it's also cold season).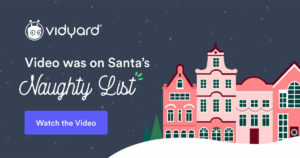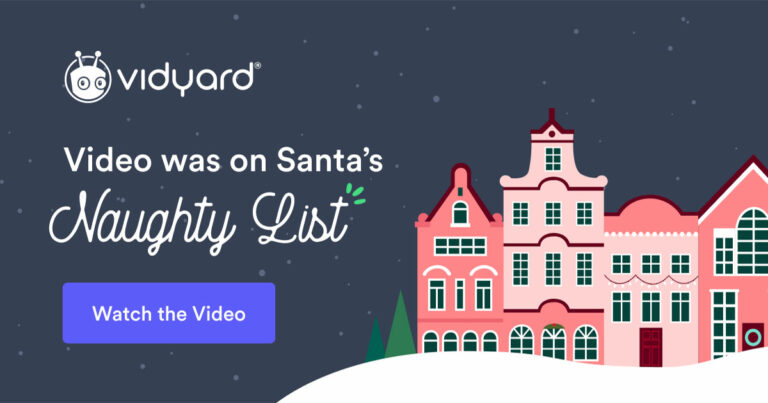 Record and Send Your Own Holiday Video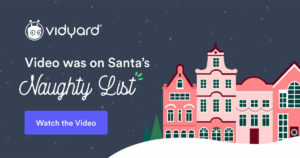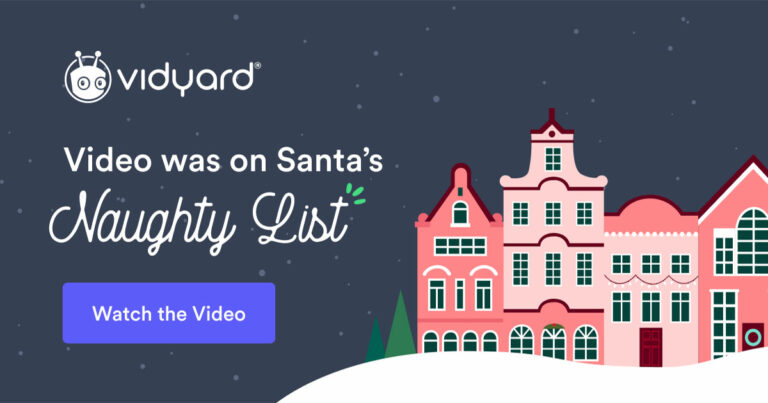 Sign up for a free account to create videos and share it all in one place.
Sign Up Free
Blockbuster Commercials: Holiday Video Ideas That Go Big
Let's start with the blue sky ideas: Big companies, big budgets, and big production value. The most successful corporate holiday videos can be as quotable and memorable as your favorite holiday movie. The key is to focus on brand awareness and full-fledged entertainment value. Whether you're a big brand or aspiring to their level of warmth and fuzziness, there's something here for you.
1. Sainsbury's: "1914"
When it comes to large-scale holiday marketing videos, British grocery and department stores are a category unto themselves. Even then, there are always the standout hits. This 2014 spot from Sainsbury's literally had me crying on my keyboard. This ad spot takes viewers back in time to 1914 and a very real Christmas truce that happened during the First World War. It doesn't overtly promote Sainsbury's, but it does promote conversations around the holiday dinner table. Come on Grinches, "Christmas is for sharing!"
Stealable Tip: Focus on creating a talk trigger that doesn't necessarily promote your product, but instead starts conversations about your brand. The good sentiment from creating something of emotional value will reflect back on your brand in a positive way that goes beyond traditional promotions.
2. Xfinity: "The Greatest Gift"
Xfinity was able to pull in the comedic genius that is Steve Carrell to this one, which really makes the spot land. Carrell plays Santa Claus, who tasks the elves with coming up with "Awesome Gift Ideas" to help bring joy to the bad year that 2020 was. Instead of ignoring the COVID-19 pandemic in this storyline, the writers embraced it. The elves come up with the idea to gift "togetherness" and "holiday spirit" by way of family snowball fights, cheek kisses from an aunt and the smell of grandma's cooking.
Stealable Tip: Don't be afraid to tap into a feeling or emotion. Globally 2020 was by far a bad year, but by calling out what we're all missing right now, connection with our friends and families, Xfinity was able to bring joy and laughter to the audience of their ad. By not making their product front and center, they made their ad memorable because of the feeling it left us with.
3. Amazon: "The Show Must Go On"
Amazon definitely pulls on the heartstrings with this one as they capture the disappointments and isolation that happened during 2020 while managing to find joy in community. The story centers around a young ballerina who is training hard for her big performance, which is canceled because of the pandemic.
While she decides to continue training around her home and neighborhood, her little sister creates and delivers invitations to the whole apartment building to watch her sister perform in the courtyard. When the big night comes, one of the neighbors has ordered a spotlight (off Amazon) of course, to help set the stage!
Stealable Tip: Show growth in your storyline with a character that has an arc. The ballerina's journey was what pulled us in to this ad and what kept us watching because we wanted to know if she would get to perform. It also didn't hurt to have a cute little kid hand deliver invitations to the neighbors to warm our hearts.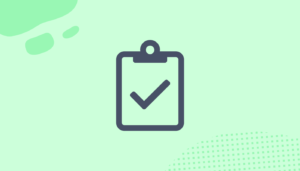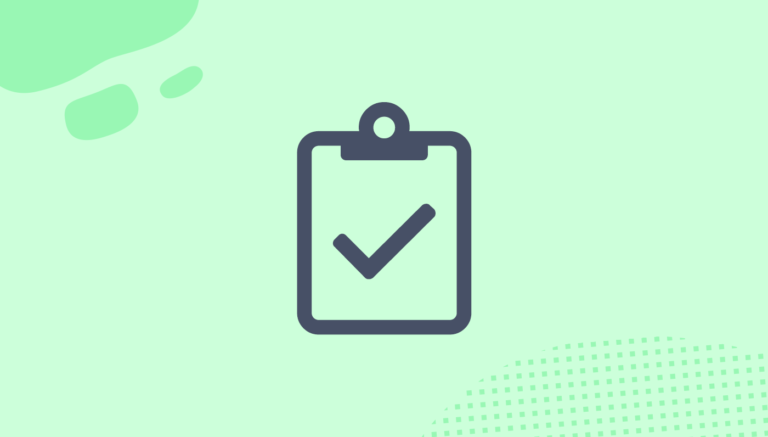 Get the Culture Videos Checklist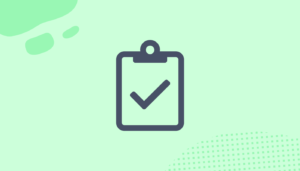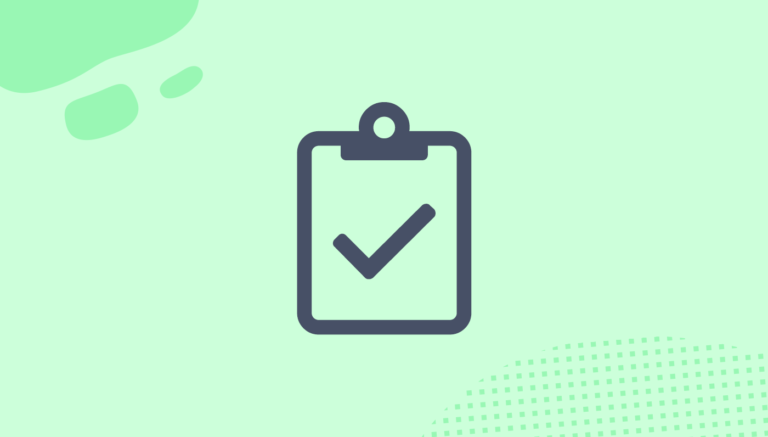 Ready to make a company culture video? This list covers all the things you need to know to get it right.
Get the List
Personalized Picks: Holiday Video Ideas with a Personal Touch
Now we've seen how the pros make creative marketing holiday videos. But if you're not in the market for a million-dollar TV commercial, there is another way to wow viewers while also stirring up engagement, and it's all through the power of personalization.
Remember Elf Yourself? Originated in 2006 by the advertising firm Toy New York for OfficeMax, this internet classic generates a video with your face on a dancing elf body. It was racking up 200 hits a second in its first year—which just goes to show how much people love something that's personalized to them. Now there are ways for businesses to create a (somewhat more professional) personalized video to delight audience.
4. Quorum Software: "Welcome to Santa's Modern Workshop"
As a company that provides digital solutions to the oil industry, Quorum Software may not immediately remind you of the North Pole. But they took a cue from "Elf Yourself" to create a personalized video in place of a generic holiday card or eCard. The result was a fun video with an upbeat vibe and a story that nodded to their product and featured their own employees.
Stealable Tip: Although Quorum's video was created for viewers with prior knowledge of the product, the story still makes sense to an outsider. That's because they wove their product into the story in a natural way and made sure to keep the video short and sweet.
5. Axonify: "Operation Red"
Because personalized video is best sent through email, you can get as specific as you want when addressing your audience. When creating their personalized video, the microlearning platform Axonify wrote a script just for their network and client base. They featured employees and their product played a key role throughout the video. With personalization points embedded throughout the video, recipients were sure to feel seen and valued as Axonify clients.
Stealable Tip: The willingness to feature employees on camera shows a sense of authenticity while adding a face-to-face personal touch that you just won't get from a card or gift basket.
6. Vidyard: "Video Was On Santa's Naughty List"
Vidyard has a long-standing tradition of creating an annual holiday video. This year we worked with a storyline that saw Santa struggling to understand how to use video and the funny mishaps that can happen while adapting to remote work, like standing up during a video call when you forget that you're only wearing your "fancy" top but not your bottoms… 2020 has been a tough year for all, and it has definitely created a steeper learning curve for those who aren't as familiar with using video and Zoom calls. That's why at the end of our holiday video we link to our free Video Selling Master Class for step-by-step learning modules to help sales reps adapt and use video to the best of their abilities.
Stealable Tip: Recognize a common issue or frustration that your audience can relate to and have a little fun with it. Like accidentally having your Spongebob Squarepants pajamas noticed on a Zoom call or being stuck on mute when it's your turn to present—these are all things we have to laugh off right now. Let your customers know that you get them and build that bond!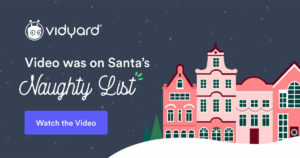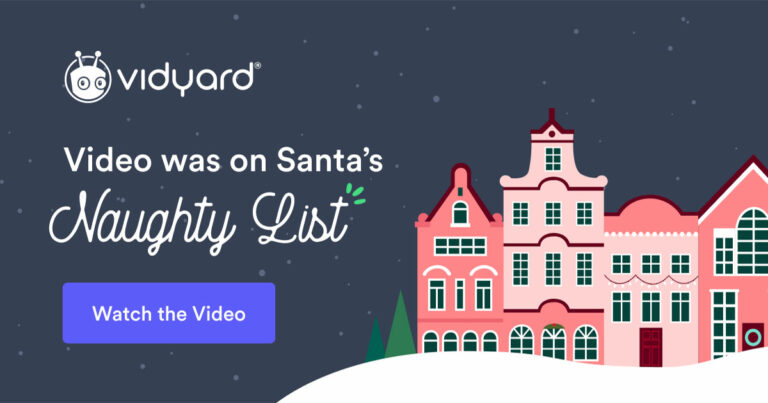 Unlock the Magic of Video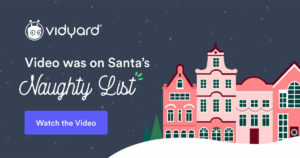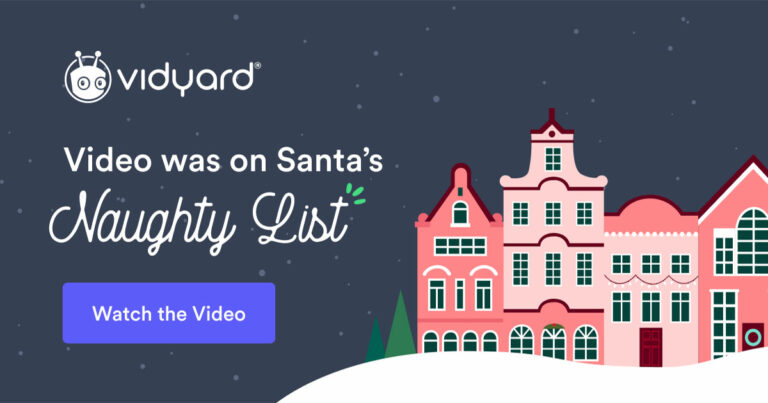 Watch the Vidyard Holiday Video and discover a gift in store.
Watch Now
Viral Videos: Holiday Video Ideas Fit for the Masses
Personalization is great, but if you don't have a defined list of recipients or your primary distribution channel is social media, you may need something more general. With a scrappy budget and time to plan, a shareable holiday video could be just what you need for a wider reach. The following are examples of holiday videos that everyone can enjoy.
7. Hootsuite: The Hootsuite Holiday Owl
Two words: SO. CUTE! Social media software company Hootsuite added their own twist to the fireplace channel with this adorable 40-minute yule log video of a sleepy little owl basking in the glow of a crackling fire. One shot, one set, one owl. Cozy up with a blanket and watch it for yourself. (Lagavulin Whiskey executed the same concept with Nick Offerman and a bottle of whiskey, if that's more your style.)
Fun fact: The owl was from a wildlife rehab center and his name is Snoopy.
Stealable Tip: With all the time and effort you put into video creation, it's great when you make something that your company can repromote year after year. Hootsuite made this video in 2014 and it still rises to the top of their holiday content every year, because it's still great!
8. ADsmith: "Jingle Bell Rock: A Holiday Lip Dub"
Between the teens on TikTok and James Corden singing karaoke in cars, it's hard to go wrong with a musical greeting. Feature your staff's own smiling faces on camera for a personal touch like the employees of the marketing agency ADsmith did with "Jingle Bell Rock." It's a simple, but well-executed, lip dub video that takes viewers on a tour around the office while letting Adsmith's company culture shine.
Stealable Tip: "Silent Night" is the most covered holiday song on Spotify with over 26,000 different versions available on the streaming platform. Classics are classics for a reason. Play on people's nostalgia by nodding to existing pop culture references from music and film.
9. Confirmit: "Happy Holidays from Confirmit"
It's an old rule of thumb that actors should refuse work involving children or animals. In the case of this video, no actor was necessary! Instead of hiring actors, the insight and customer research software company, Confirmit, created a heartwarming holiday video featuring an adorable puppy accompanied by text on screen. Even though it doesn't use personalization technology, the video feels incredibly personal as the story takes place within a text message thread between the viewer and the precious pooch. This video is short, sweet, and shareable on social media, email, even text message.
Stealable Tip: The key to a polished video on a scrappy budget is using your existing assets—especially if that asset is an adorable puppy.
10. Match – "Match Made In Hell"
This one isn't exactly a holiday ad, but it did come out during the holiday season, as a end of year round up so we're throwing it in because it's just that good. Match, with the help of Ryan Reynold's and his sense of humor, reimagined the classic "love story" by showing the budding romance between Satan and a woman by the name of "2020". We all know how horrible 2020 has been, and this ad plays with that. I don't want to give it all away, but I will say it is very clever and quickly became a viral hit, so much so that they put out a second ad following the new "it" couple.
Stealable Tip: If you don't have the budget to hire a famous comedian, that's okay! Think about some common things in life that we can all laugh about and hone in on that.
BONUS: A One-to-One Holiday Greeting
If the "dog ate your video" or if (like with your shopping list) you've unexpectedly run out of time, you have one more option to create an awesome holiday video that your audience will remember. I'm talking about a one-to-one webcam video (a.k.a. a selfie video). It's easy, free, and just about the most personal you can get.
Stealable Tip: Download the Vidyard Chrome extension and start firing out personal video greetings today! If you want to do something on the go, give the Vidyard iPhone app a try.
December isn't the only time to create awesome culture videos. Delight your audience year round with videos for every holiday!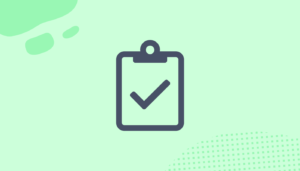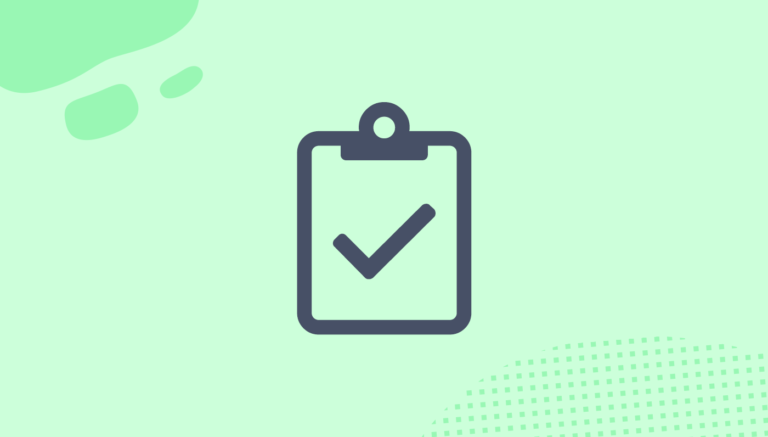 Get the Culture Videos Checklist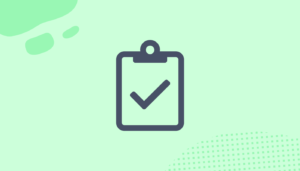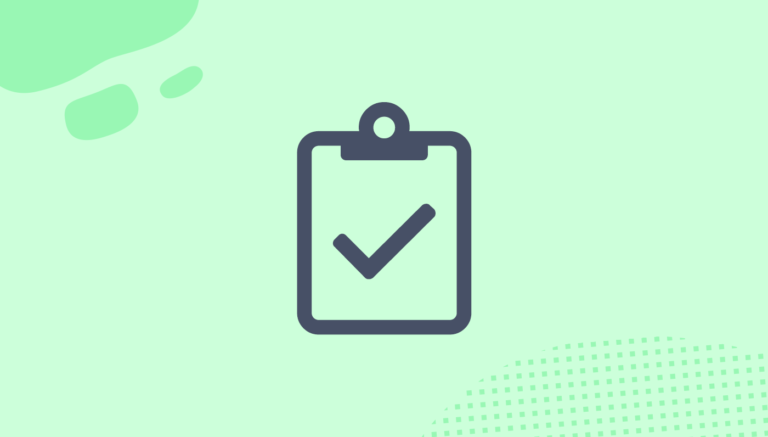 Ready to make a company culture video? This list covers all the things you need to know to get it right.
Get the List
This post was originally published on November 15, 2019. It was updated on December 18, 2020.
The post 10 Festive Holiday Video Ideas You'll Want to Steal appeared first on Vidyard.
Read more: vidyard.com