[ad_1]

Looking for Thrive Themes alternatives that offer creative control and conversion-focused tools?
Thrive Themes made a name for themselves specializing in conversion-optimized plugins to use with any WordPress website. Unfortunately, the theme builder alone comes with a price tag of $99/year, and ultimately, it just isn't for everyone.
Want to cut to the chase?
If you're looking for an all-in-one alternative to Thrive Themes that won't hurt your bank account, we recommend Systeme.io. It's completely free; you get all the marketing features you need and fantastic customer support 7 days a week!
The Best Free & Paid Thrive Themes Alternatives
The Thrive Theme Builder is a no-code solution to getting a completely customizable WordPress website up and running in 15 minutes or less. In essence, it is a front-end visual editor that isn't constrained by the traditional WordPress framework.
This means that with the Thrive Theme Builder, you can edit and customize everything from headers and footers to category pages, 404s, and more.
1. Systeme.io
One of the best Thrive Themes alternatives you'll come across is undoubtedly Systeme.io. It offers all the features you'd find with Thrive themes to build a beautiful custom website but for free.
Not only can you use Systeme.io to create landing pages (landing pages aren't available with Thrive Theme Builder, you'd have to also purchase Thrive Architect), but you can use it to manage your affiliate marketing, create sales funnels, and send marketing emails.
Pricing
The free version of Systeme.io has everything you need to get started building your online business, and once you're ready to expand, plans start as low as $27/month.
If you want to find out more about what Systeme.io can offer and just how good a free tool can be, check out our full Systeme.io review (which includes an interview with their founder on his success).
2. Elegant Themes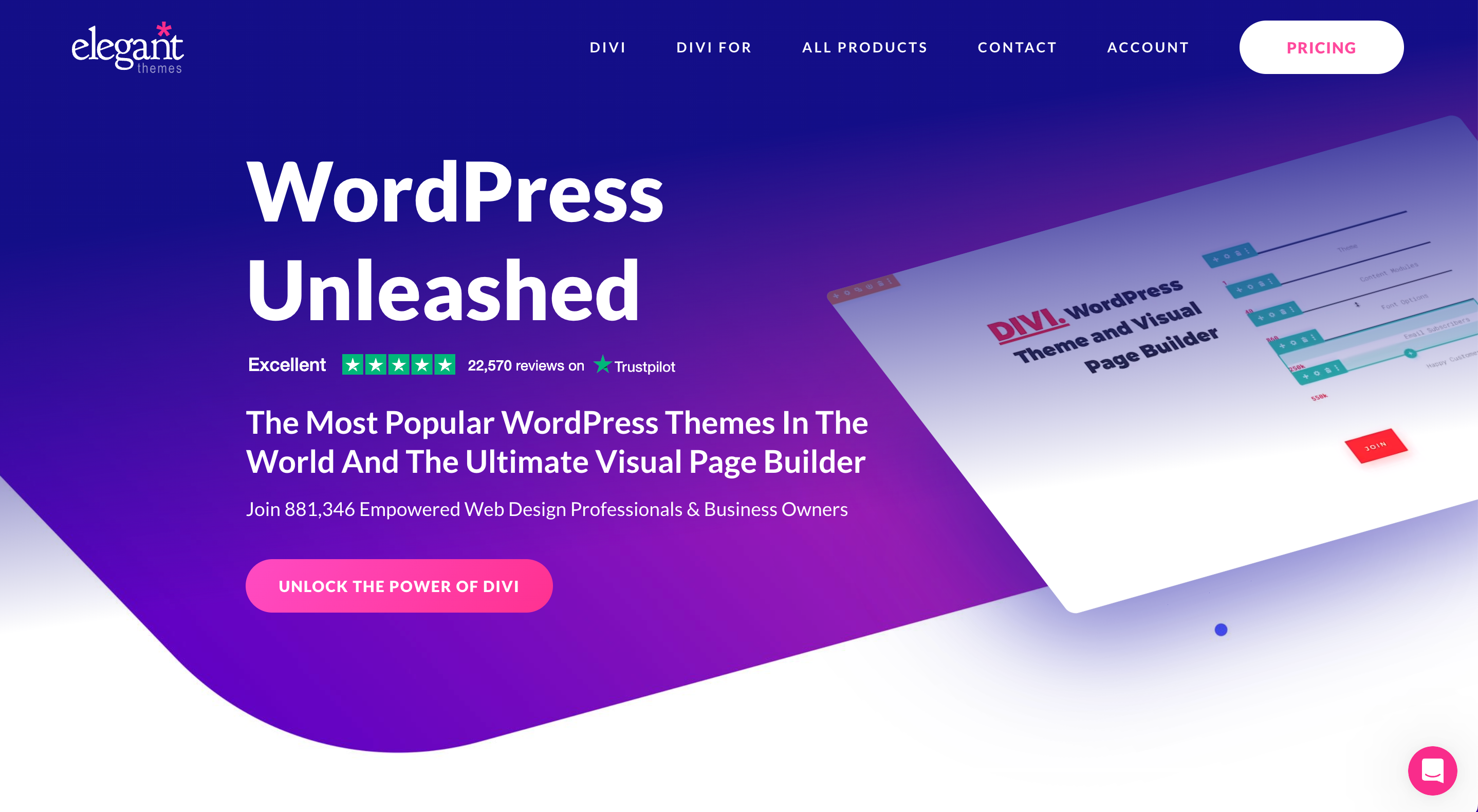 Elegant Themes have some of the most popular WordPress themes in the world. Their flagship is the Divi theme which focuses on optimized design for eCommerce and niche websites. Another popular one is Extra by Elegant Themes, which is especially perfect for online publications and bloggers.
Much like Thrive, Elegant Themes offers a host of marketing features to power up your online presence. These include major plugins like Bloom for email marketing and opt-in landing pages, as well as Monarch for social media sharing. Plus, let's not forget their visual page builder, Divi—but more on that later.
Pricing
Access to Elegant Themes, including their premium plugins, is $89/year or $249 for life. In addition, Elegant Themes boasts premium support and continuous development so your WordPress site stays cutting edge.
3. Astra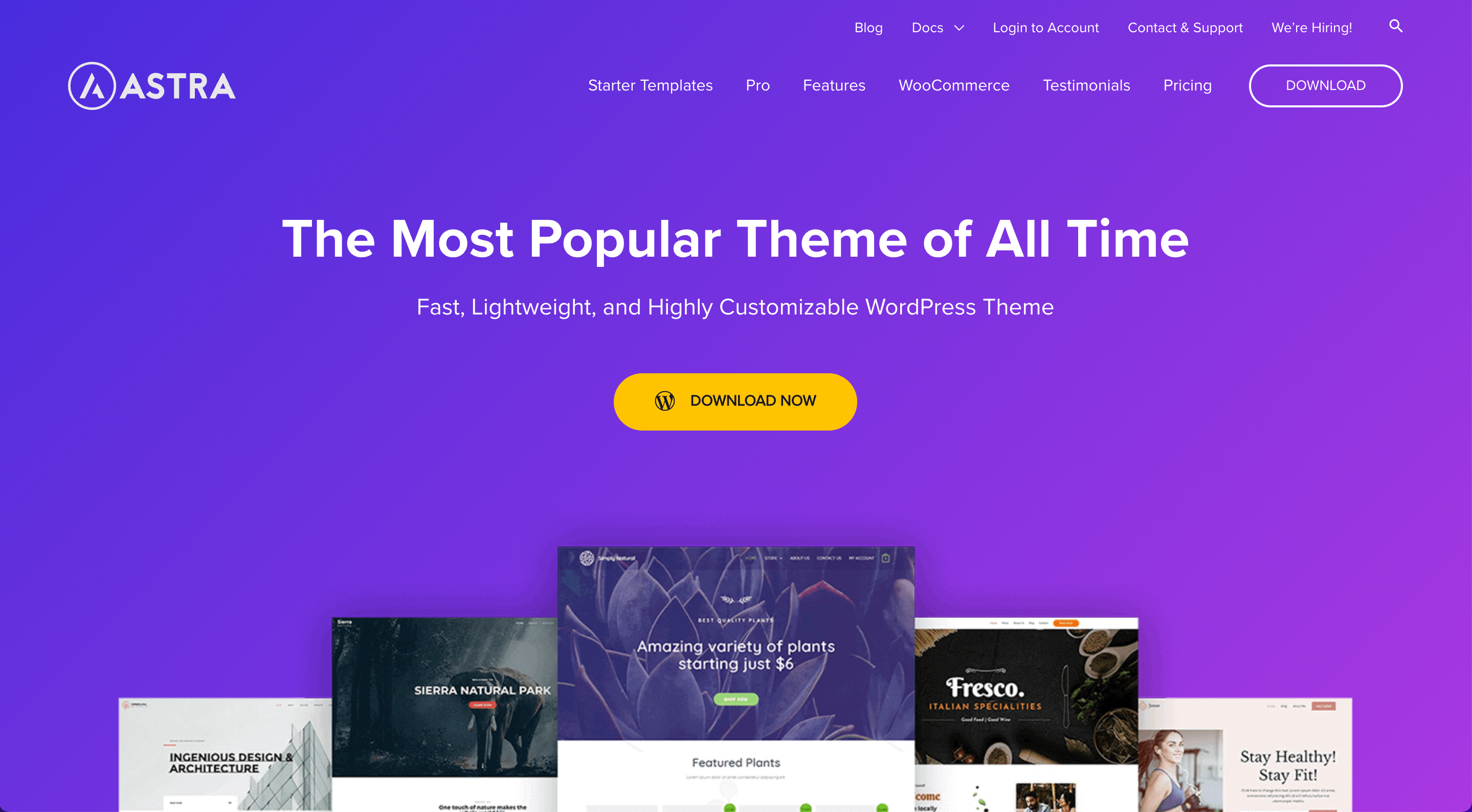 A hugely popular WordPress theme, Astra is another great Thrive Themes alternative if you're looking for a free theme. The Astra theme is known for having gorgeous templates and global elements customization options while still being fast.
We've done an in-depth Astra theme review, but the gist of it is this is a lightweight theme with a ton of flexibility and customization. It's also compatible with a number of different page builders, including Thrive Architect, but what sets them apart from Thrive Themes is definitely the price tag.
You can easily customize colors, typography, page layout, headers and footers, and more. Plus, integrate with important plugins like Yoast or LifterLMS, and take advantage of 24/7 support for free.
Pricing
If you want even more customization options and extensive WooCommerce integration, you can opt for Astra Pro, which is their premium version. Astra Pro plans start at $47/year.
4. Kadence Theme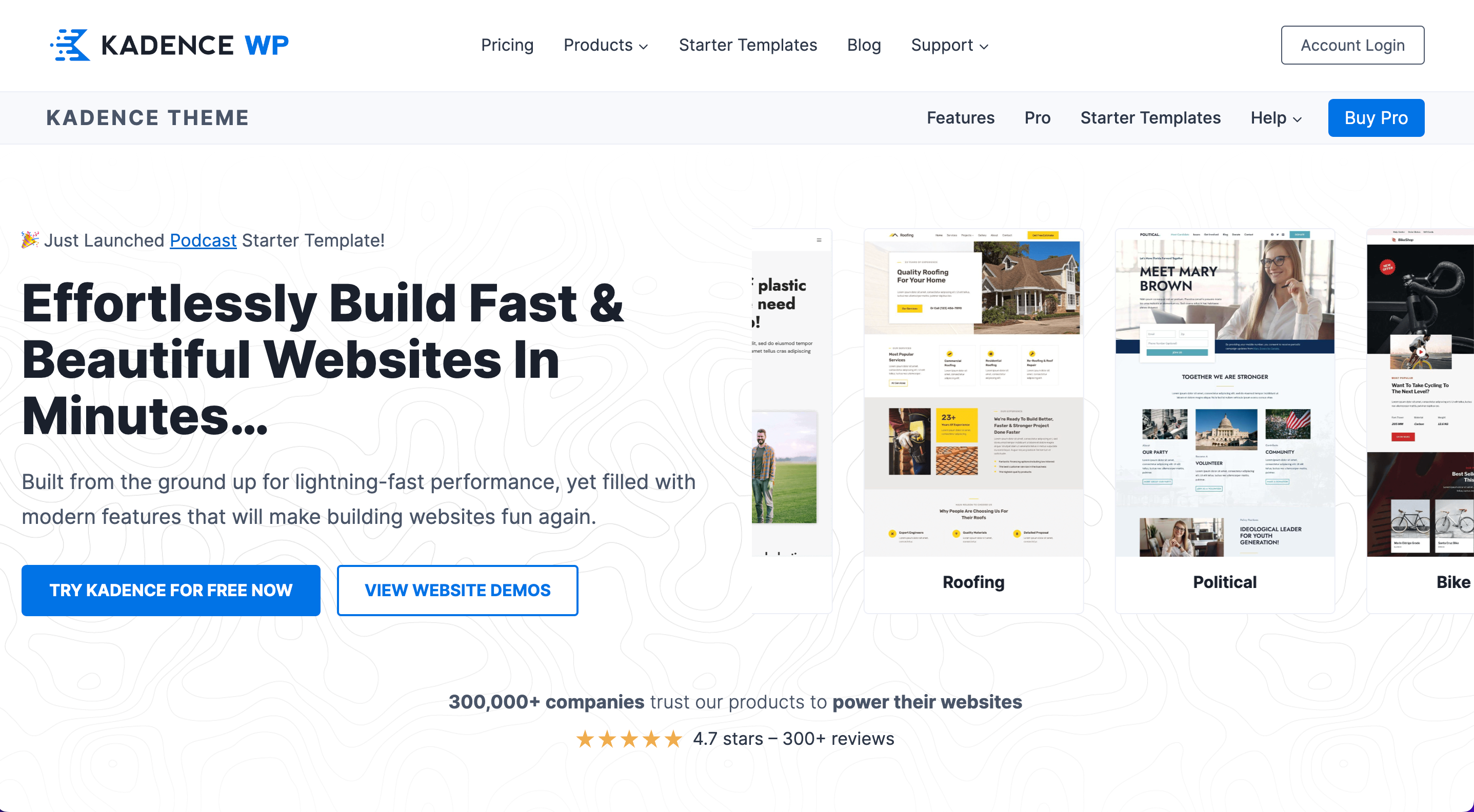 You can try Kadence for free and build an ultra-fast custom WordPress site in no time at all. With Kadence theme, you have the flexibility to design your headers and footers exactly how you like them, SEO optimize your site, and enjoy custom layout designs.
Like other Thrive Themes alternatives, Kadence offers support for all the popular page builders, as well as major plugins like WooCommerce and LifterLMS.
Pricing
The free version gives you access to starter templates and Kadence Blocks, which is their own very intuitive page builder. If you want access to pro features, plans for Kadence Theme start at $129 for the first year.
Kadence is a close competitor of the Astra theme. To make it easier for you to decide which one is better for you, we've got a head-to-head Astra vs Kadence comparison you can check out.
5. Generate Press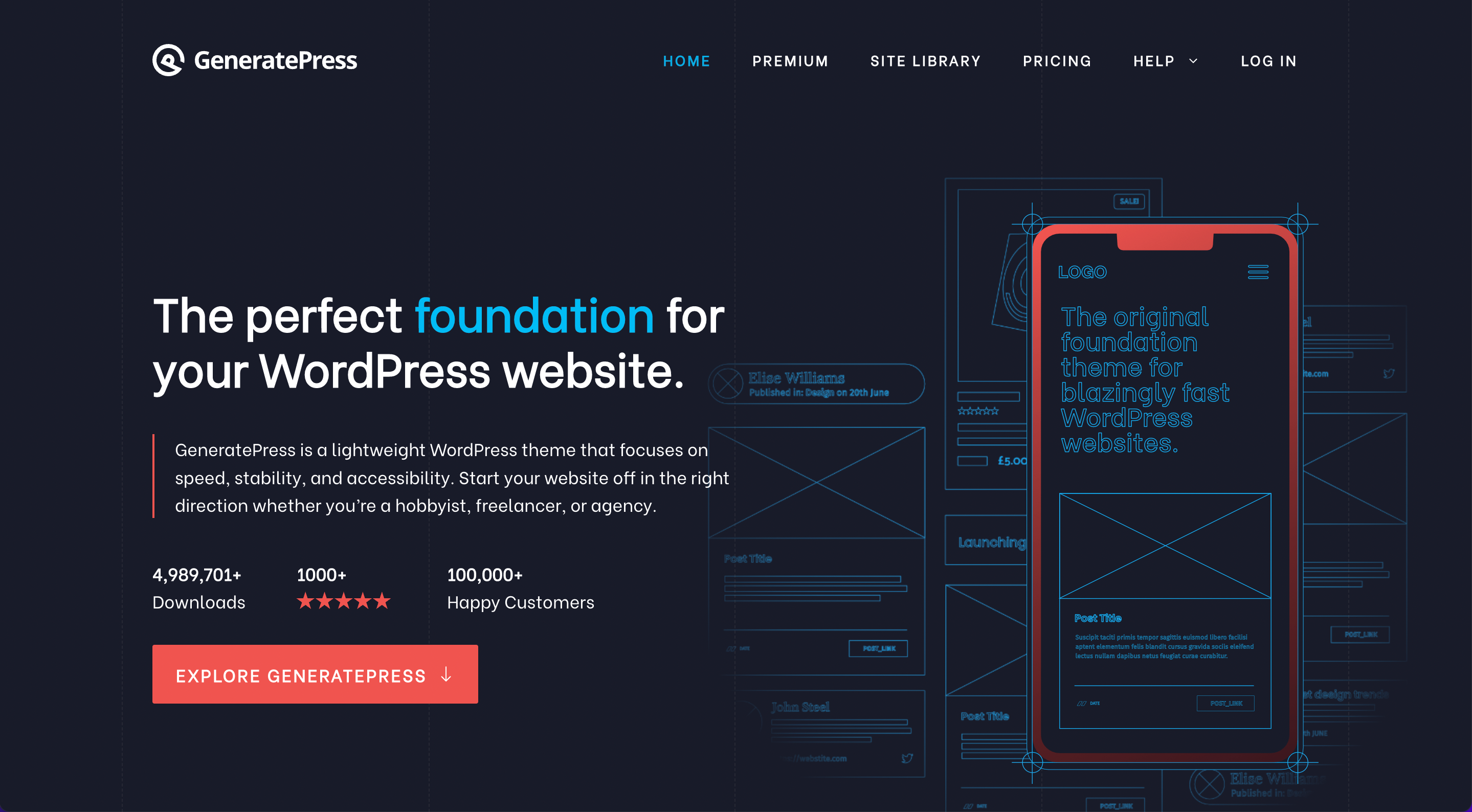 The first ever block-based theme builder, Generate Press gives you total design freedom to create the perfect WordPress theme. Plus, it's another Thrive Themes alternative that offers a free version, which is great for people looking to get started quickly on a budget.
The free theme prioritizes optimal performance for search engines and your visitors. This means speed, usability, and accessibility are all top-notch.
Pricing
If you want a little extra oomph, you can opt for the premium version, which includes a load of extra features as well as a year of updates and premium support. That said, even without premium, Generate Press is known for outstanding support. They boast over 98% of queries answered within the same day.
6. OceanWP Themes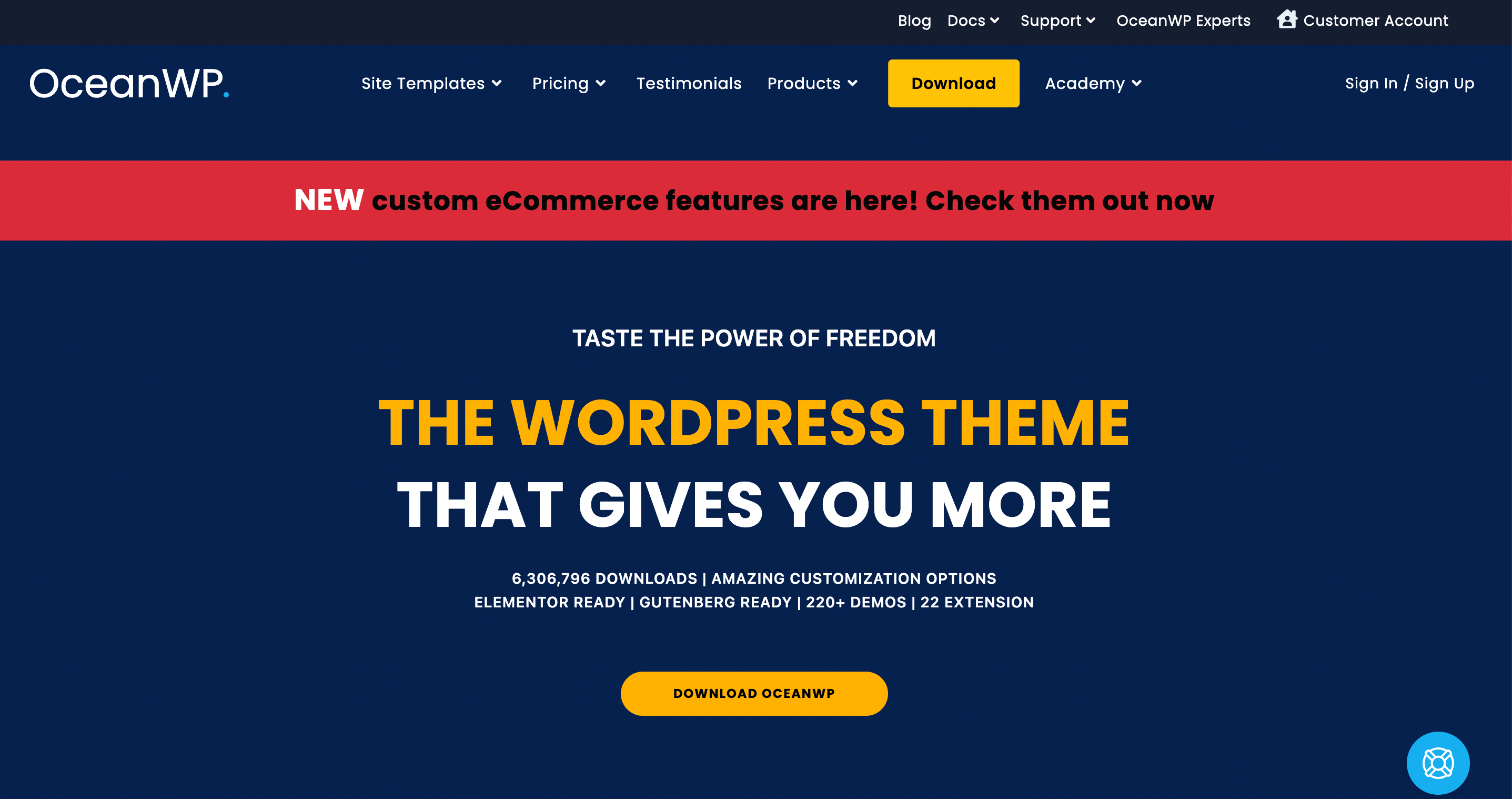 A WordPress theme offering flexible customization that is fully responsive and beginner-friendly? OceanWP is fast becoming one of the most popular alternatives to Thrive Themes, especially for eCommerce website owners.
Thanks to their market-leading WooCommerce integration, OceanWP makes it really easy to get a beautiful online store set up and ready to go.
However, average hobbyists and niche website owners will still find that OceanWP has much to offer. The theme is free and yet offers extensive features that you'd often only find available through pro plans.
Pricing
If you do find you want to upgrade to their premium plan, you're looking at something around $54/year, which is significantly cheaper than many of the other competitors on this list.
7. MyThemeShop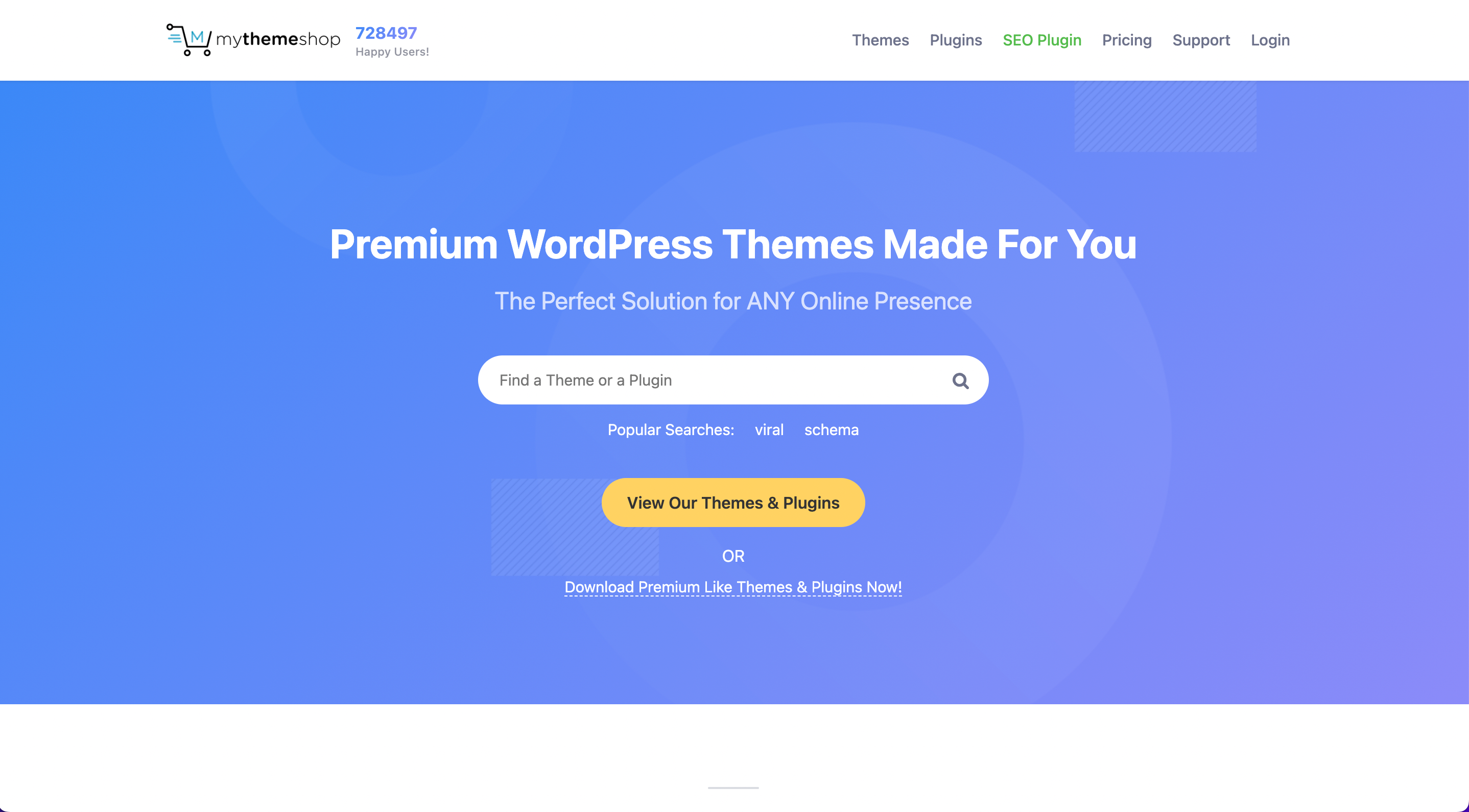 For those looking for a slightly different alternative to Thrive Themes, MyThemeShop is a market place of WordPress themes and plugins.
Here you can find any number of customizable WordPress themes specifically designed to fit the kind of website you are looking to build. There are templates for eCommerce, blogging, businesses, and more, each prioritizing things like page speed and responsivity.
Like Thrive Themes, MyThemeShop offers products that are SEO-friendly and conversion-optimized.
Pricing
Single-user plans range from $19-$39/year with 24/7 support and a 30-day money-back guarantee.
Top Page Builder Thrive Themes Alternatives (Thrive Architect Alternatives)
If you're looking for alternatives to Thrive Themes, you're probably looking for something that can, at minimum, replace both the theme builder and Thrive Architect. Architect is the drag-and-drop landing page builder that is often bundled with the Thrive Theme Builder. It allows you to build as many pages as you like, customized to match your brand.
8. Elementor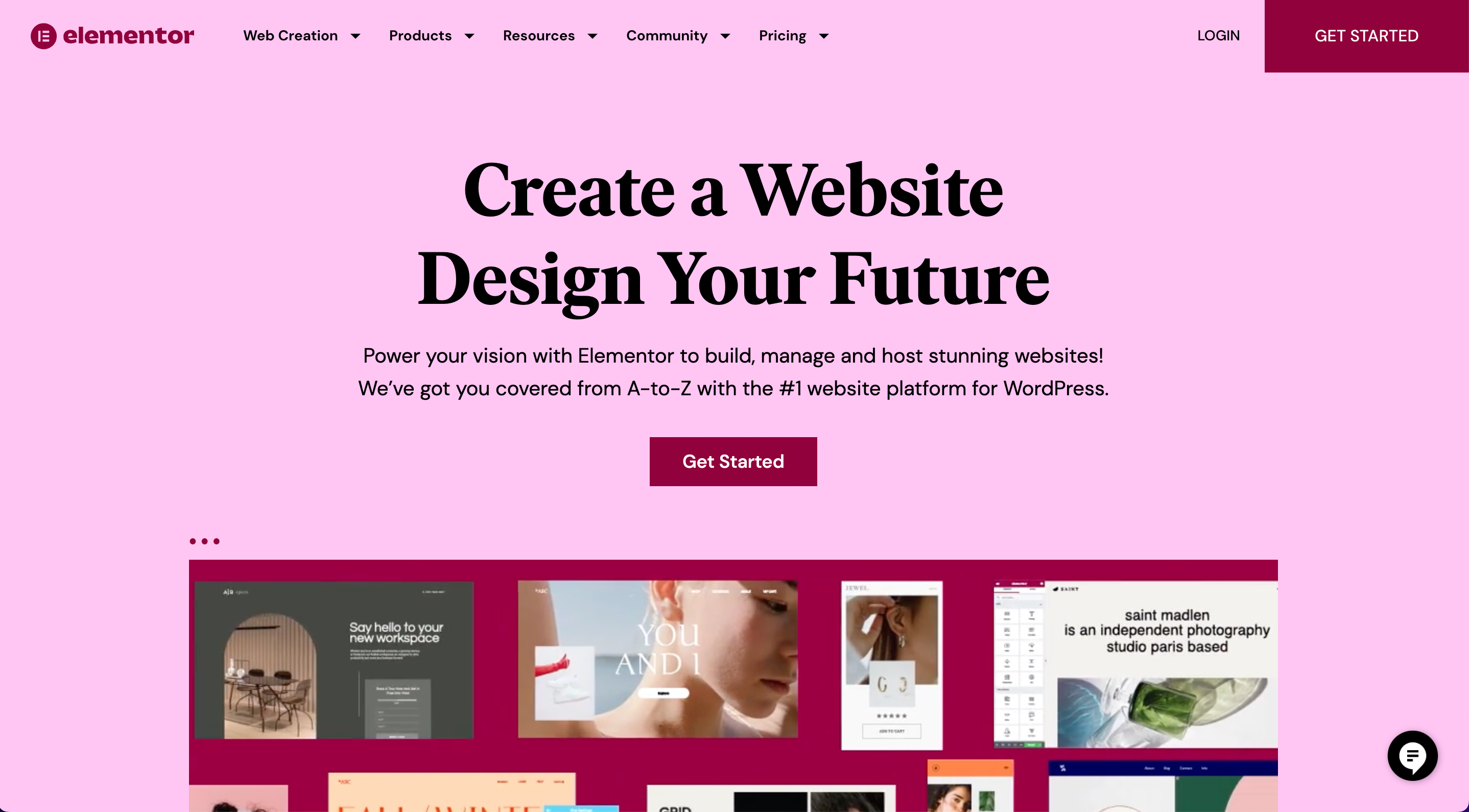 Whether you want to create contact pages or sales landing pages, Elementor's drag-and-drop editor is your best friend.
Possibly the most popular WordPress page builder, Elementor is easy to use and allows you to customize everything from page layout to colors and typography. Plus, Elementor designs are 100% responsive and use minimal code, so your website doesn't get clunky.
However, where Elementor really shines as an alternative to Thrive Themes is as a landing page builder. You can build as many landing pages as you want that are sure to boost your conversion rates with eye-catching pop-ups and designs.
Pricing
You can use Elementor for free or gain access to advanced features by paying for the pro version of their plug-in. Pro plans start at $59/year for one website.
9. Divi
Divi, brought to us by Elegant Themes, is one of the most popular WordPress themes out there. But what really makes it special is the Divi builder plugin, which you can use with multiple themes.
If you're interested in the Divi theme by Elegant Themes read our Divi review to find out if it's right for you.
A very close competitor to Elementor, Divi is one of the most popular page builders out there. In fact, choosing between Divi vs Elementor can be a difficult decision.
One feature that allows Divi to stand out from Elementor is the fact that it has not just one visual page builder but two. One inside the WordPress page editor and the other on Divi's front end. It also offers a slightly different design interface which some users prefer.
Pricing
Unfortunately, you can only access the Divi page builder with an Elegant Themes subscription, and these start at $89/year.
10. Optimize Press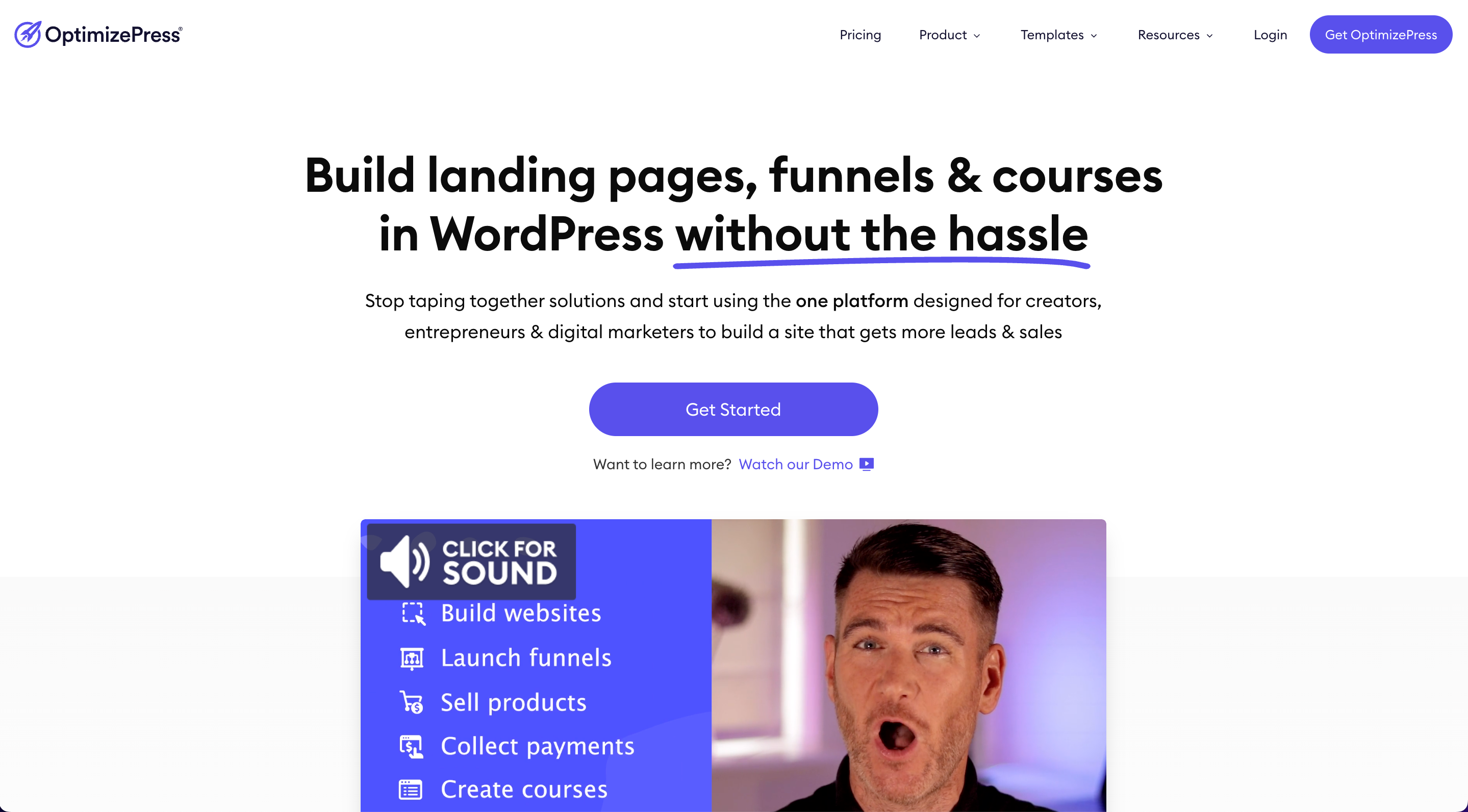 One of the best Thrive Themes alternatives if your focus is conversion, Optimize Press offers a load of key features to help boost your marketing campaigns.
Optimize Press offers a drag-and-drop landing page builder specifically designed to convert visitors into leads and buyers. As far as page builders go, it's easy to use and well integrated with WordPress to deliver fast page loading, SEO optimization, and lower ad costs.
In addition, you can use the Optimize Press visual builder to create entire marketing funnels. Optimize Funnels was the first visual marketing funnel builder plugin for WordPress that allows you to either build from scratch or choose from pre-built templates.
Pricing
The suite of tools here is definitely powerful and is a fantastic alternative to Thrive Themes, but they do come with a steep price tag. Access to just the Optimize Builder starts at $129/year for one site. The full suite, including Optimize Funnels, starts at $199/year.
11. Beaver Builder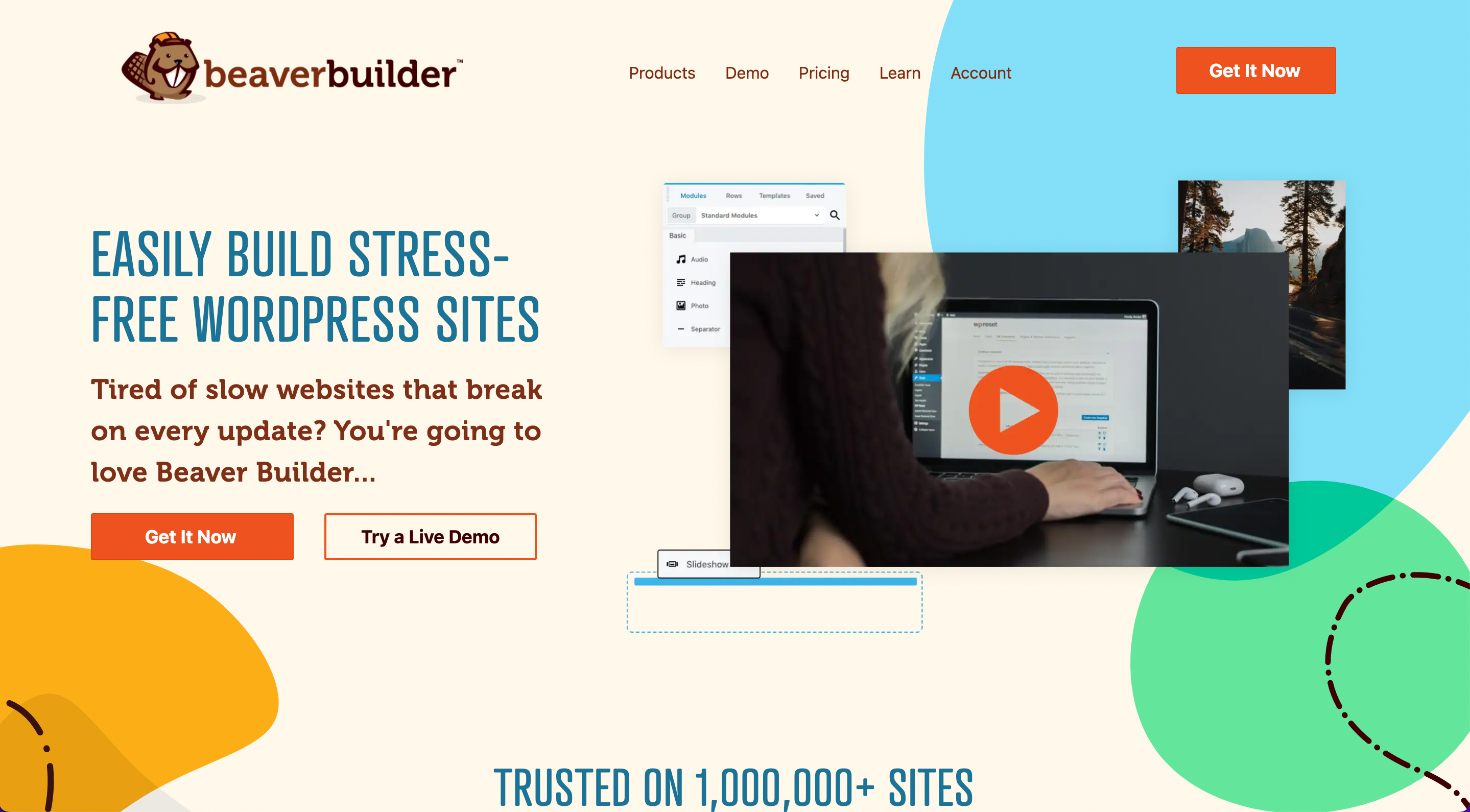 Another WordPress page builder worth checking out is Beaver Builder. Compatible with all major WordPress themes, including Astra, Beaver Builder's drag-and-drop page builder is well-suited to just about anyone.
Whether you're building a blog post page or a search page, the editor is ideal for eCommerce users, bloggers, freelancers, and developers alike.
Provided you're using a responsive theme, Beaver Builder pages will also be 100% responsive, as well as SEO-friendly.
Pricing
If you're ready to get started, standard plans start at $79/year.
12. ClickFunnels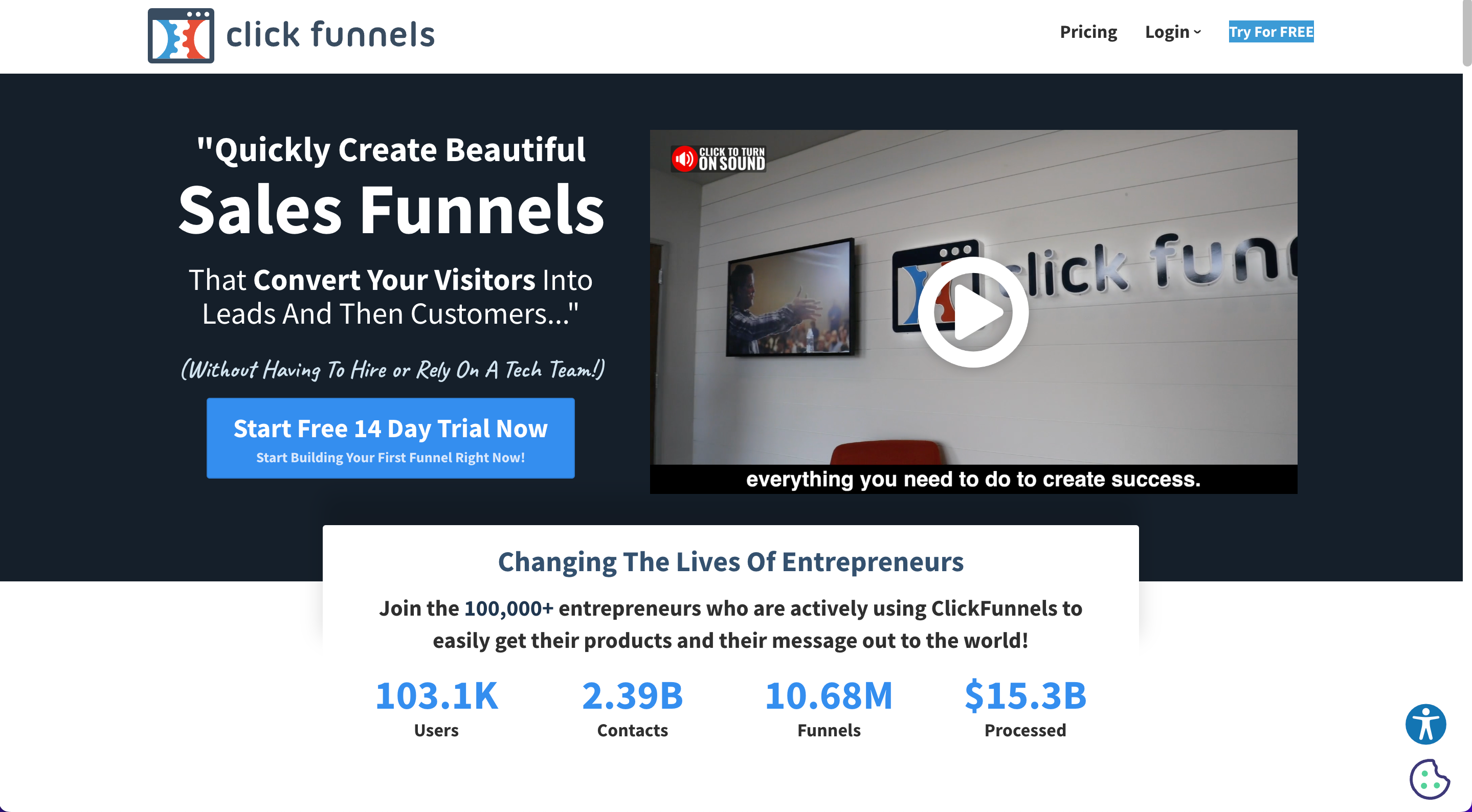 ClickFunnels might be the best Thrive Themes alternative if you're looking strictly for high-converting landing pages. Our initial ClickFunnels review still stands—this is a landing page builder on steroids.
Designed for entrepreneurs to maximize their marketing potential, ClickFunnels includes all the tools and strategies you need to market, sell, and deliver.
Pricing
Basic plans start at $127/month for one website and one admin. For a little bit more a month, Pro plans start at $157 and include five admins as well as affiliate program integration, API access, and ShareFunnels. It's a pretty big financial commitment, but you can try for free for 14 days and cancel anytime, so you're not locked into a year-long contract. Plus, unlike some of the other Thrive Themes alternatives on this list, ClickFunnels has a whole dashboard for you to access which includes analytics to track your marketing campaigns.
13. Kartra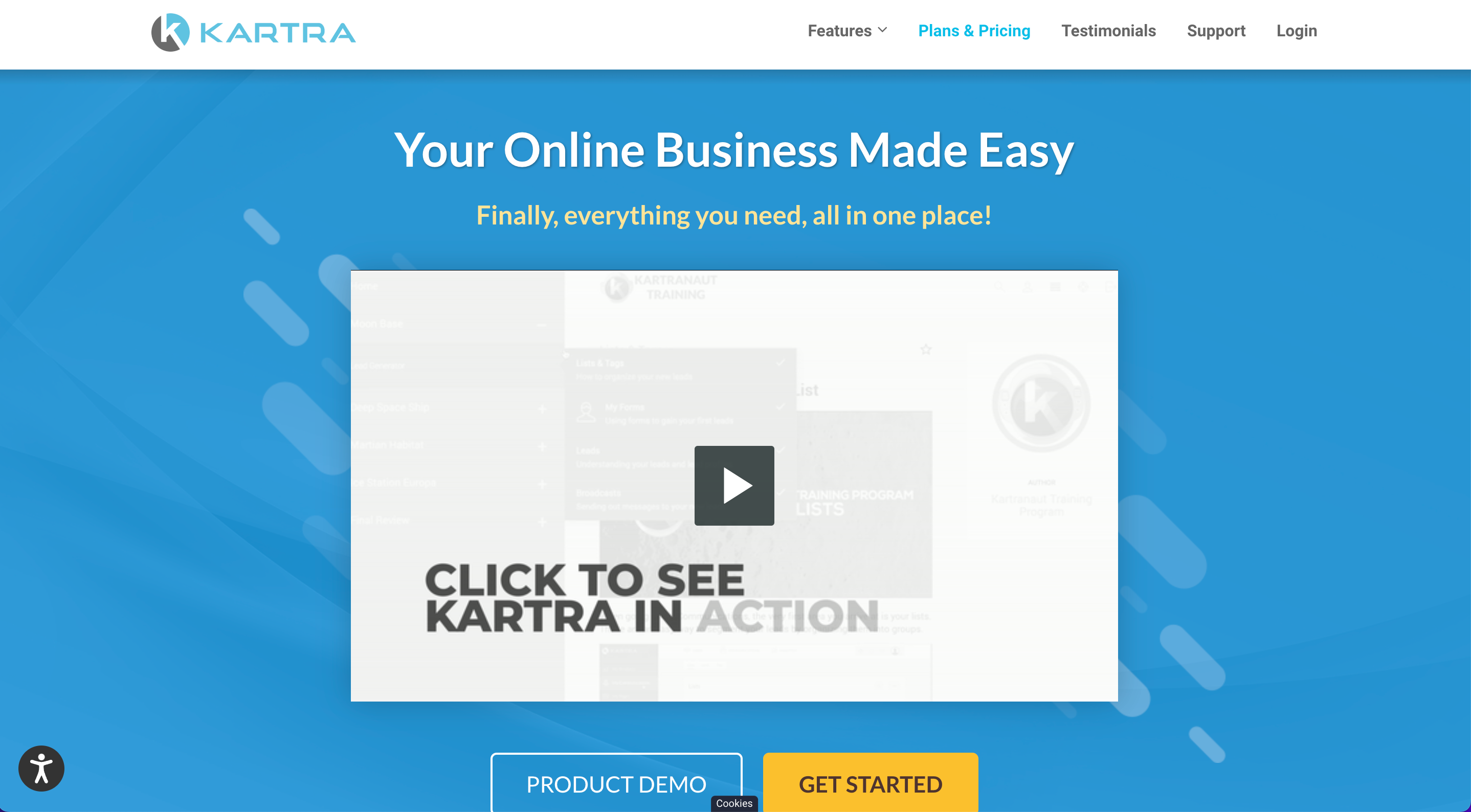 Like ClickFunnels, Kartra is a great option if you're looking for a drag-and-drop page builder with marketing automation.
Kartra is user-friendly and offers almost all the features that Thrive Themes does within their page builder. You have color and typography options across your entire page and conversion-focused design standards.
With Kartra, you get easy integration with any third-party marketing tools you might want to use and outstanding email marketing features built right in. For example, Kartra allows you to split-test your email marketing and automatically convert to the email that is performing better.
Pricing
Starter plans are marginally cheaper than ClickFunnels, starting at $119/month. But if you want unlimited website usage, you'll need to upgrade to their Silver plan for $229/month.
So, Which One to Choose?
Ultimately, the best Thrive Themes alternatives will be the ones that best meet your needs.
Consider what your goals are for your website, are you set on building a WordPress site? Do you plan on building long landing pages? And think about what your budget is going to be.
Certain options that offer both free and premium versions mean you can start off for free and start investing money as you grow.


[ad_2]

Source link