Your next sales kickoff or training event is going virtual for 2021. And as with any year, you'll likely focus on soft skills, the sales process and using new technologies. This year, a topic that's being added as a priority for many sales teams is (surprise, surprise) virtual selling and how to use video and other techniques to enhance the remote sales process.
If you're thinking about adding virtual selling to your training program this year, we've rounded up our favorite sales training resources and speaker suggestions to help educate and inspire your team. And if you need help getting your virtual event up and running, we've also included a list of tools for hosting and live-streaming virtual events.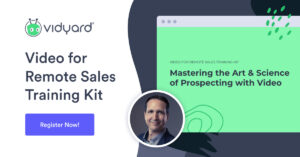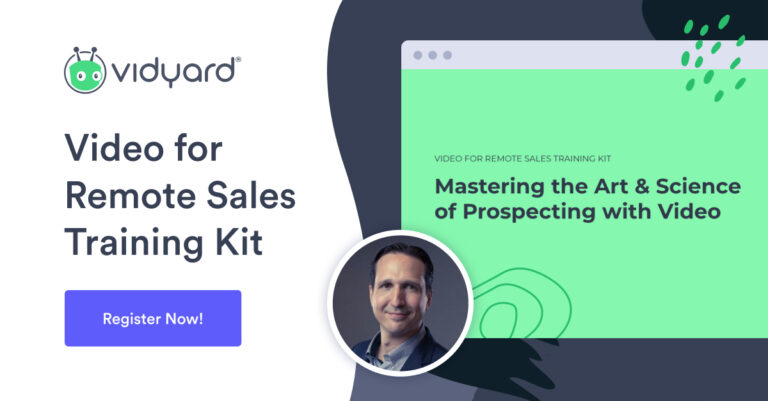 Help Your Remote Sales Team Shine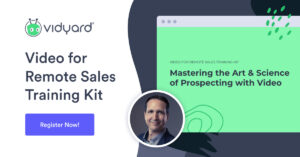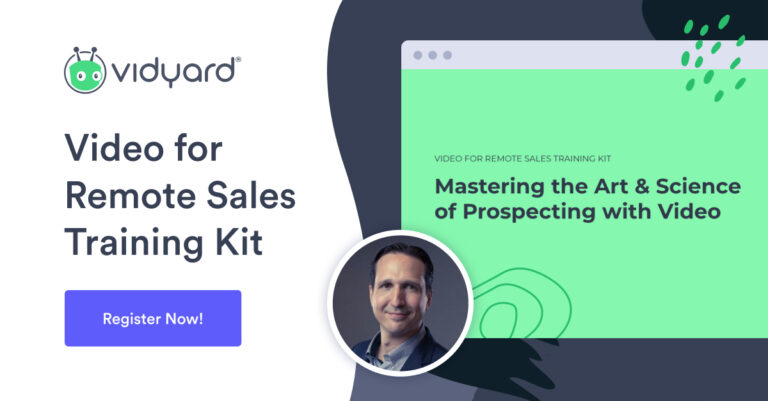 An all-in-one video selling resource to support your strategic planning, SKO, and ongoing enablement.
Get the Kit
Virtual Sales Training Resources
Sales Gravy: Virtual Selling Skills Bootcamp
This virtual bootcamp focuses on how to blend video-based technology, digital tools and virtual communication channels into your existing sales process to engage remote buyers and access more opportunities within the virtual selling environment.
Modules within the course include: balancing synchronous and asynchronous communication to deliver a better customer experience, how to deliver engaging and impactful virtual demos and presentations, and advanced time management strategies for remote sellers, to name a few. As if that weren't enough, this course can be fully customized for your industry, customer base and company culture.
SalesLabs: B2B Sales Training for Modern Sales Teams
Based out of Europe, Thibaut Souyris at SalesLabs offers a wealth of online training tools, courses and downloadable sales training resources designed specifically for the tech industry. His guiding concept, "the T-shaped SDR" encourages sales reps to develop a more diversified skill set to reach more prospects and keep them engaged with methods that fit into a modern lifestyle. SalesLabs offers a free downloadable LinkedIn outreach sequence, online workshops (both live-streamed and on-demand) as well as comprehensive coaching options.
Corporate Visions: Mastering Remote Selling Training Program
Based in psychology and behavioral science and research, Corporate Visions studies how people think and translates these findings into sales training. Their Mastering Remote Selling™ Training Program is designed to help sales reps easily transition from in-person to virtual selling. It covers things like how to minimize distractions while working remotely and using digital resources to more effectively reach and communicate with buyers.
Vidyard: Video for Remote Sales Training and SKO Kit
In her 2021 Predictions for B2B Sales, Forrester Research principal analyst Mary Shea notes that B2B sellers will become experts at creating and engaging with video, going on to say that sales reps need to become adept at both live video calls and using DIY video tools to record and share asynchronous video messages.
If you're still struggling to get started with video, Vidyard has you covered with the Remote Sales Training and SKO Kit. Inside, you'll find everything you need to educate your team and get them excited about selling with video. Download the free kit to access slide decks, a hype video, recorded presentations, recommended exercises and resources for writing effective sales scripts.
The four modules included in the kit cover:
How to be effective (and comfortable) on camera
Prospecting with personalized videos
How to use videos throughout the sales process to close deals faster
Video basics like how to record, share and track videos with ease
Remote Sales Training and SKO Kit

In the Funnel Sales Coaching: Virtual Sales Training
In the Funnel Sales Coaching offers comprehensive B2B sales training workshops optimized for a virtual learning environment. The workshops are presented in a live webinar-style and include interactive tools, sales training exercises and role-play scenarios that enhance the experience and help sellers who learn best by doing. Afterward, In the Funnel offers follow-up group coaching calls and one year of access to their online training academy for on-demand learning. Topics include outbound demand generation, professional sales and sales management.
HubSpot Academy: Remote Sales Training Lesson
A well-respected resource for all things sales and marketing, HubSpot Academy offers the Remote Sales Lesson: How to Move From Field Sales to Remote Selling. This training is a great overview for sales managers preparing to transition their team or simply refresh their own knowledge on the subject. The lesson will take an hour of your time and covers basics like the skills needed for remote sales versus in-person, tips for managing a remote sales team and getting your team started with video.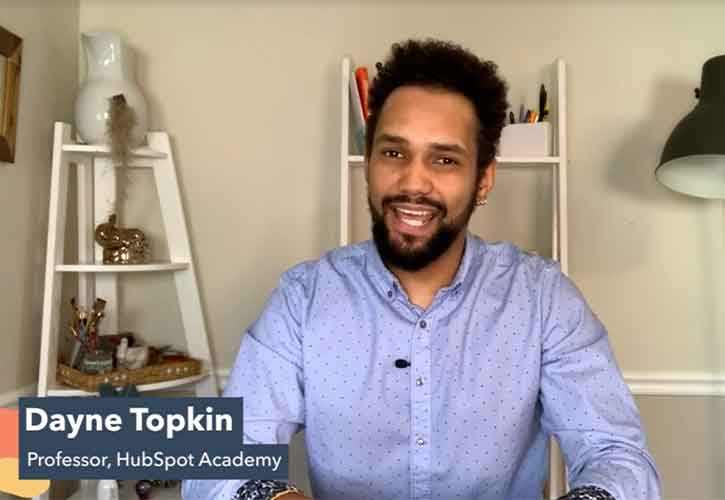 Gong: Ultimate Kickoff Kit
Using AI technology, Gong software records and transcribes sales calls, then generates actionable analyses and insight to help your team improve. If you're already using Gong, or just getting started, consider including their Ultimate Kickoff Kit at your next sales kickoff or training event to get your team comfortable with the software and excited about using it within their process. The kit includes introductory and informational videos, checklists for best practices, an in-platform scavenger hunt and extras like a virtual gong to celebrate new wins.
RAIN Group: Complete Virtual Selling Curriculum
In addition to in-person sales training, RAIN Group offers a complete virtual selling curriculum for all stages of the sales process to cover everything from filling the pipeline to managing a team of sellers remotely. Programs include "Virtual Sales Prospecting", "Virtual Sales Coaching", and "Virtual Strategic Account Management" to name a few. Their modular approach means you can pick and choose the areas that matter most to your team.
SalesHood and Winning by Design: Remote Selling Mastery Coaching Membership
A partnership between SalesHood and Winning by Design brings us this robust Remote Selling Mastery Membership that provides SaaS sales teams with access to over 40 on-demand coaching videos, and 30 sales training exercises, including collaborative virtual role-playing and custom learning paths. Separately, SalesHood offers a virtual sales kickoff experience—a platform designed to enable sales kickoffs for the virtual environment with a focus on interactivity and gamification to capture attention at your next sales kickoff.
Remote Selling Mastery Coaching Membership
Pro Tip: Prevent zoom fatigue and keep your team engaged online by spreading out your virtual kickoff into bite-sized pieces over multiple days. For example instead of two eight-hour days, try four four-hour days or even eight two-hour days. For example, day one could have a keynote speech followed by a Q&A and time for social networking. Day two could include a presentation on remote selling followed by a breakout activity session, etc. Vary the format each day to keep your team engaged.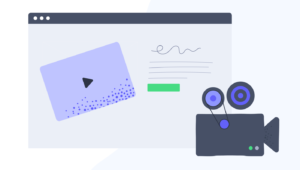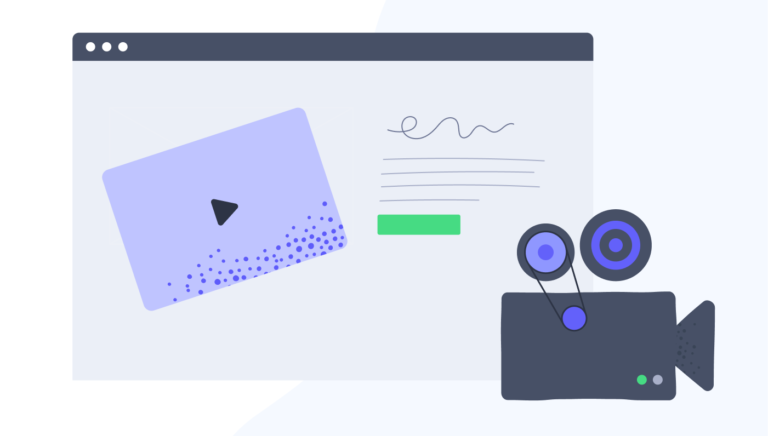 Master Video for Sales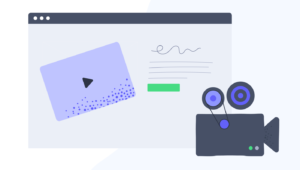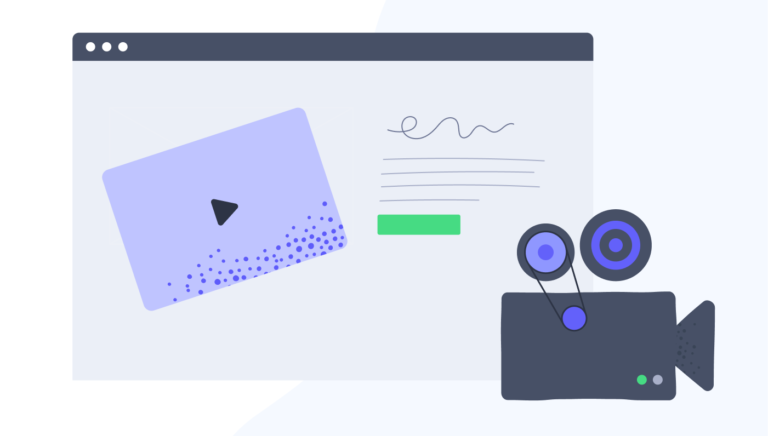 In just 20 minutes, you can gain the fundamentals to effectively sell using video
Sign up Free
Keynote Speakers for Remote Sales
One bonus to holding a virtual event versus in-person is the ability to invite guest speakers from anywhere in the world! Inject some excitement and an outside perspective to your sales kickoff or training event with a keynote speaker who specializes in remote sales. Here are our top picks:
Samantha McKenna, Founder of #samsales Consulting
Specialization: Digital transformation, digital selling, leadership and professional services business development
Dan Swift and the team at Empire Selling
Specialization: Digital selling for B2B teams, LinkedIn and financial services
Julie Hansen, Founder of Performance Sales and Training
Specialization: Selling on-video, virtual presentation and demo skills
Shawn Karol Sandy, Chief Revenue Officer at The Selling Agency
Specialization: Skills building and behavioral changes for sales teams
Tyler Lessard, Chief Video Strategist at Vidyard and Coauthor of The Visual Sale
Specialization: The use of video throughout the B2B sales process
Marcus Sheridan and the team at IMPACT, Coauthor of The Visual Sale
Specialization: Virtual sales, brand trust, inbound sales
Jeb Blount and the team at Sales Gravy
Specialization: Emotional intelligence and interpersonal skills for sales, customer experience, channel development
Lori Richardson, Podcast host, Women in Sales
Specialization: B2B sales and revenue growth strategy, sales transformation
John Barrows and the team at JBarrows Sales Group
Specialization: Outbound prospecting, managing the full sales cycle and more
Andy Springer, Chief Client Officer for RAIN Group and Coauthor of Virtual Selling
Specialization: High-performance sales, virtual selling
Top Tech for Virtual Events:
Content is always important, but the tech you use will be critical for the success of any virtual sales kickoff or training event. If you're new to the virtual event space be sure to read our post to learn everything you need to know before you get started. For now, here's a list of tech tools that we recommend.
Beginner: Zoom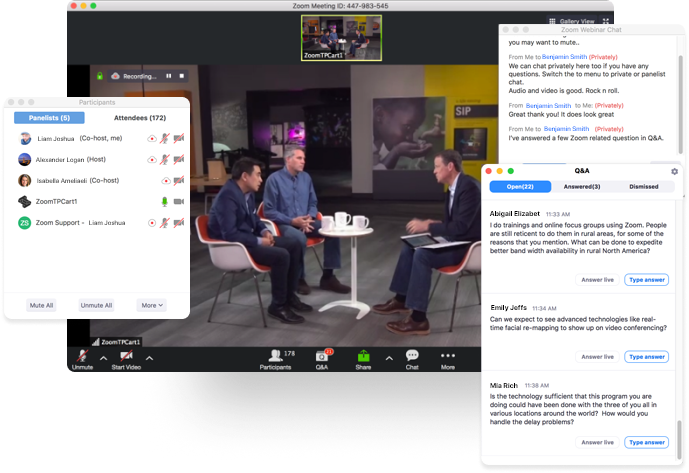 You're probably already familiar with the platform, but did you know Zoom can be a great solution for easily broadcasting live sessions? The upside is it's a tool you likely already have and use. The downside is that features are limited, so you'll need to manually manage your workflows for event registration, publishing on-demand content, and communicating with attendees.
Pro Tip: With the Vidyard for Zoom integration, any meeting or webinar that a you record to the cloud will automatically upload to your personal folder in Vidyard.
Intermediate: HeySummit, Big Marker, Hopin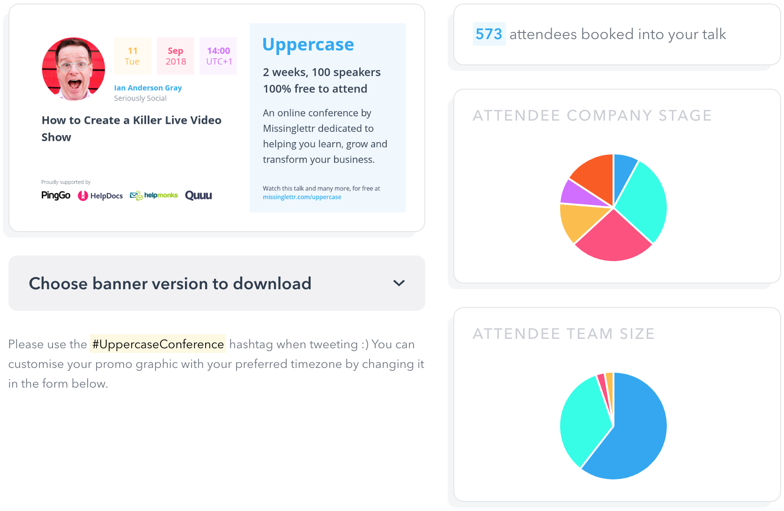 These platforms typically allow for unlimited speakers and simple attendee registration—they're great options for live-streaming newbies who need a few more bells and whistles.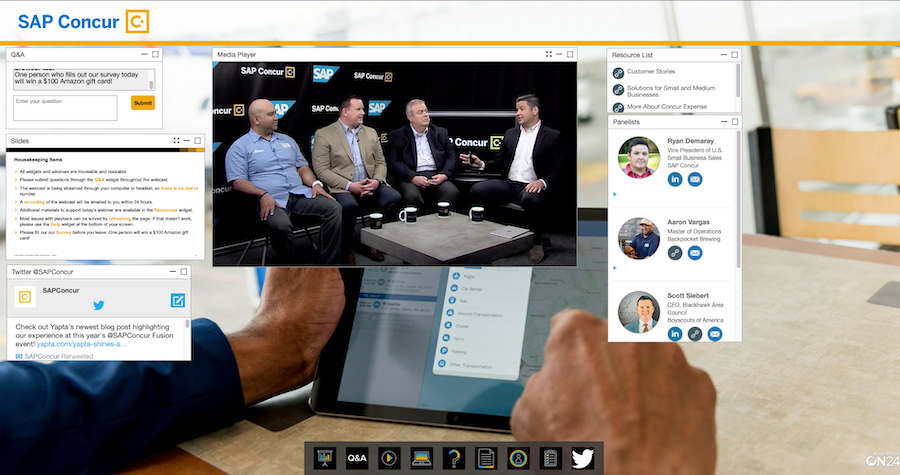 These platforms can accommodate large groups and they include all the bells and whistles like chat rooms, simultaneous streaming, live Q&A features and more.
Post-Event Replay: Don't let all your hard work go to waste after the event is done. Be sure to record your sessions and store them in a hub or platform like Vidyard so that your team can reference the material all year long.
Whether remote work is a temporary measure or here for the long haul, the way buyers prefer to engage isn't changing anytime soon. We hope these resources will help you plan a value-packed sales kickoff or sales training event that will equip your team with tangible remote selling tools that they can put into practice in 2021 and beyond.
The post The Best Virtual Sales Training Resources for Your Next Sales Kickoff appeared first on Vidyard.
Read more: vidyard.com