Video calling has been something straight out of sci-fi for decades, with video screens featured prominently in everything from Star Trek to the Jetsons.
Recorded videos haven't really had the same Hollywood treatment, but they're primed to revolutionize how we actually work.
Whether you're video conferencing with your team or shooting quick one-to-one asynchronous videos back-and-forth to provide updates and share thoughts, one thing is abundantly clear: Video has a critical role to play in the future of work.
Discussions around the future of work often lean towards the things that still feel the most sci-fi—automation, artificial intelligence, robots—and while those things are becoming increasingly prevalent, they're still a little ways off from being reality.
Video, on the other hand, is what our immediate future of work undoubtedly looks like.
Contents1.What the Future of Work Looks Like1.1More People Will Work Remotely1.2More Companies Will Go 'Digital By Default'1.3There'll Be Greater Geographic Distribution of Employees1.4Health and Safety Measures Will Change How Offices Operate1.5Organizations and Employees Will Prioritize Security and Privacy2.The State of Video in Remote Work [Infographic]3.6 Reasons Why Recorded Video Has a Crucial Role to Play in the Future of Work3.1 It's Engaging3.2 It's Timely3.3 It's Efficient3.4 It's Clear3.5 It's Personal3.6 It's Secure
What the Future of Work Looks Like
As businesses increasingly go digital and pandemic-era restrictions force innovation and adaptation, the way we work is in a near-constant state of flux.
What will happen next isn't set in stone, but there are a few likely possibilities that many experts agree on.
More People Will Work Remotely
Remote work has been growing steadily. It's actually quadrupled in the last 10 years, according to research from GetApp.
And it just keeps growing.
In fact, 42% of remote workers plan to work remotely more frequently in the next five years, according to Owl Labs' State of Remote Work 2019.
Not only is remote work prevalent, it's also quite popular.
Americans who work remotely are 57% more likely to be satisfied with their job than those working from corporate offices or elsewhere, according to a study from Amerisleep.
Remote workers cite flexible schedules, the ability to work from anywhere, and not having a commute as some of the top benefits.
So it's not surprising that 98% of people said they'd like to work remotely at least some of the time for the rest of their career in Buffer's 2020 State of Remote Work report.
That steady growth exploded with the onset of the COVID-19 pandemic, when a massive portion of the population suddenly shifted to working from home to comply with physical and social distancing recommendations.
Even when the pandemic ends, many people will likely continue to work remotely, either full-time or part-time. That means companies will need to invest in the tools, systems, and training to empower a remote workforce.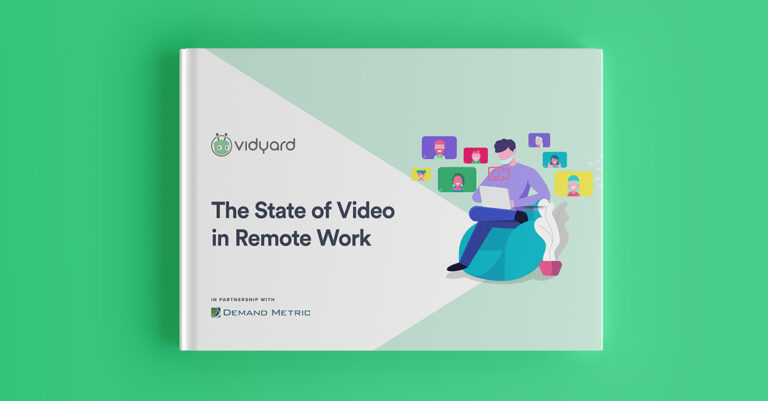 The State of Video in Remote Work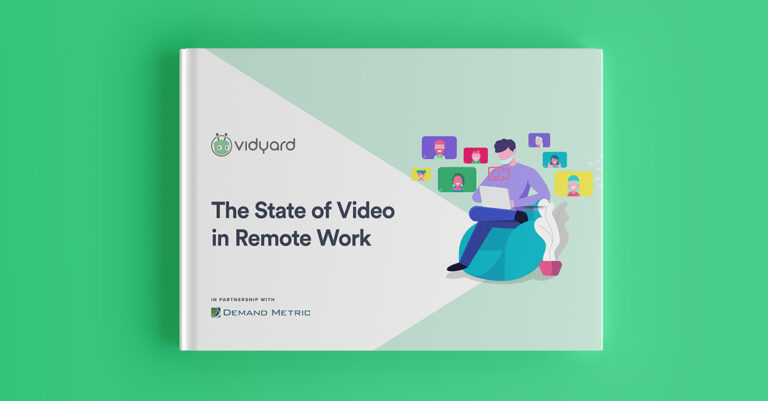 Gain valuable insight into how businesses are using synchronous and asynchronous video while working remotely.
Get the Report
More Companies Will Go 'Digital By Default'
On May 21, 2020, Shopify CEO Tobias Lutke announced the company would be shifting to a "digital by default" framework.
That means the majority of the organization's 5,000-plus employees will work remotely. Existing office spaces will be rethought and reworked into recruiting hubs.
As of today, Shopify is a digital by default company. We will keep our offices closed until 2021 so that we can rework them for this new reality. And after that, most will permanently work remotely. Office centricity is over.
— Tobi Lutke 🌳🌲🛒🕹 (@tobi) May 21, 2020
This followed on the heels of announcements from tech companies like Twitter and Square that said they'd allow some employees to work from home permanently, even after pandemic restrictions are lifted.
As the global situation evolves and the pandemic forces permanent changes, it's likely that other organizations will follow suit.
There'll Be Greater Geographic Distribution of Employees
With more remote employees and digital by default organizations, workers won't be nearly as tied to a certain place for their livelihood.
No longer limited to their immediate area, companies will have a wider talent pool to draw from. And existing employees may consider relocating (especially those living in prohibitively expensive urban areas).
These shifts could result in greater geographic distribution of employees.
With more employees working in different time zones, many organizations will likely move from the typical 9-to-5 "office hours" to "core hours" so employees can enjoy some workday overlap with their colleagues. Others may go fully asynchronous with highly flexible work hours.
This will push organizations to seek out efficient and effective asynchronous communication options, such as cloud collaboration (think G Suite), chat platforms (think Slack), asynchronous recorded video (think Vidyard), and all-in-one collaboration tools (think Basecamp).
Create Free Video Messages
Easily record and share videos.
Health and Safety Measures Will Change How Offices Operate
Spaced out desks. Changes to amenities. On-the-job medical testing. There are a lot of potential changes to minimize risk of infection or contamination that could become permanent fixtures in office culture.
With those shifts, the way offices look and operate will change.
This could mean adjustments to meeting rooms, desk layouts, common spaces, and more that would impact how coworkers communicate and collaborate, pushing them to find new ways of getting work done and new tech solutions to enable them.
Organizations and Employees Will Prioritize Security and Privacy
With more communication and collaboration happening digitally, organizations and employees alike will place a greater emphasis on security and privacy.
Synchronous video calling platforms like Zoom have already made updates based on consumer demand.
Moving forward, the expectation will be that tech solutions are secure.
But that isn't all. There are tons of other potential changes that could have a huge impact on the future of work.
The State of Video in Remote Work [Infographic]
The future of work is already well on its way, especially with shifts necessitated by the COVID-19 pandemic.
We partnered with Demand Metric to take a look at how organizations are using video—both synchronous and asynchronous—during the pandemic.
This infographic shares some of our findings. For all of our insights, check out the full report.
Download a PDF version of the infographic.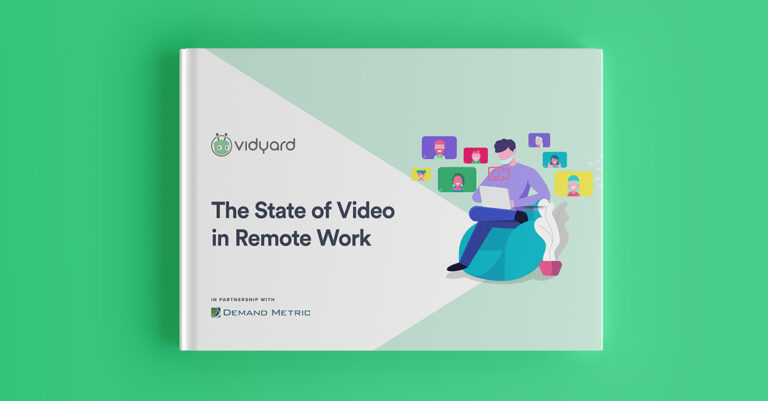 The State of Video in Remote Work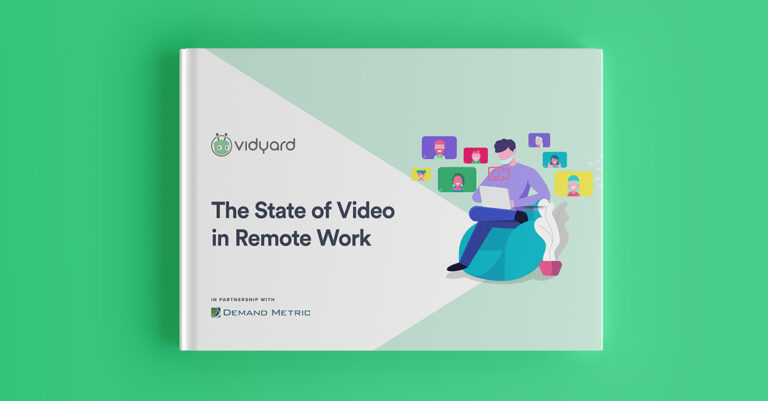 Gain valuable insight into how businesses are using synchronous and asynchronous video while working remotely.
Get the Report
6 Reasons Why Recorded Video Has a Crucial Role to Play in the Future of Work
Wondering how technology will change the future of work? In short, it'll enable organizations to continue to be effective through many of the other shifts they're likely to experience.
To prepare for the changing world of work, companies will need to invest in the tech, tools, and training that their workforce needs to communicate and collaborate effectively.
No one tool or piece of software will solve for all needs, so it's critical that organizations create a tech stack that will enable leaders and individual contributors to connect how and when they need to.
A tech stack built for the future of work should include a cloud-based collaboration tool, a chat platform or social networking solution, an email client, synchronous video conferencing software, and a tool for easily recording and sharing asynchronous video.
(Pro tip: Balancing video-based communications between synchronous and asynchronous tools will help with issues like Zoom fatigue.)
Create Free Video Messages
Easily record and share videos.
What makes recorded, asynchronous video such a good fit for the future of work? There are a few characteristics it possesses that make it an optimal tech solution for a variety of needs.
1. It's Engaging
Video is the format people crave, so it's no surprise that it's everywhere, from social networks to websites to schools.
It's popular in personal communication, B2C advertising, and B2B communications (across marketing, sales, internal communications, and more).
There's a reason people love video: It's an incredibly engaging format.
Using it to communicate inside and outside your organization just makes sense.
2. It's Timely
Recorded video is timely without demanding immediate attention and a specific time-bound chunk of your colleagues' day.
Rather than hunting for an opening in everyone's calendars (a task made all the harder when your team lives and works across multiple time zones), you can simply record a video when you have time and send it over.
3. It's Efficient
Video is fast and easy to make. And it's fast and easy to consume.
Whether you're recording a video or watching one a colleague shared, you can do it when it works for you.
Not only is video super flexible, it's also a huge time saver—especially if you use speed controls to watch at a faster playback (like 1.5x).
Video also saves you a ton of typing. It's almost always quicker to record a short video than to share the same information via text-based email.
4. It's Clear
Video lets you quickly and easily deliver your message in your own words, without having to type it all out.
It also lets you provide important non-verbal communication cues (like body language and tone) that are absent from text-based comms. Depending on your message, you can even share your screen to show visuals. Both help you ensure you're understood by providing the most context possible.
But video isn't just a good way for you to explain what you mean.
It's also a great way to share your message and make it stick—viewers actually retain 95% of a message when they watch it in a video (versus 10% if they read it as text).
5. It's Personal
Recorded video is one of the few digital communications options that lets viewers see your face and hear your voice (video calls are, of course, another one).
This makes you and your message more human. Being able to deliver your message with personality helps foster connections with colleagues, prospects, and customers.
6. It's Secure
Video platforms designed for business typically offer video security options that make it easy for you to ensure your video is only seen by the right people.
Choose from features like password protection, IP whitelisting, or single sign-on (SSO).
This is especially important for teams using video for internal communications, as videos could contain sensitive or confidential information.
Video is undoubtedly a critical component of remote work—a huge part of what we expect the future of work to look like.
Create Free Video Messages
Easily record and share videos.
The post Why Video Has a Key Role to Play in the Future of Work appeared first on Vidyard.
Read more: vidyard.com