[ad_1]

So: you have an amazing product. One you can truly get behind. One that legitimately solves the pain points of customers in your vertical, and that does so in new and innovative ways. Allow me to be the first to congratulate you. You're already closer to selling a heck of a lot more SaaS, widgets, or artisanal coffee mugs, than your competitors.
Not everyone has the opportunity to market a truly great product. If you've been blessed to do so, you've already won half the battle.
But guess what? Resting the hopes of your business on the strengths of your product is one of the fastest ways to tank revenue. That's right: just because you know you have the winning horse, doesn't mean your target audience does.
That's where product positioning comes in. Product positioning is the process of creating a unique identity and value proposition for your product in the minds of your target customers. Read that bolded section again, and don't forget it. Because truly great product positioning is not about illuminating the benefits of your product. It's about identifying who your product truly works for, and getting them to see your product the same way you do: as an undeniable winner.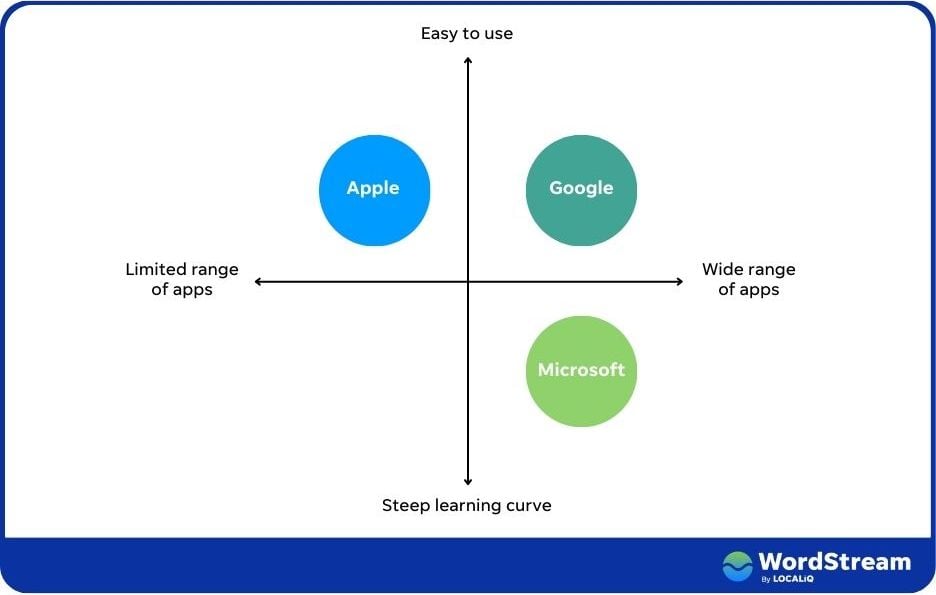 Understanding where your product exists on a matrix with your peers is the first step to outselling them.
In this post, I'm going to walk you through five simple steps to crafting the right product positioning strategy for your product or service: whatever that may be. We'll cover market analysis, how to develop a unique value proposition, key messaging strategy, measuring success, and much more.
Let's dive in.
What is product positioning?
Product positioning is the process of creating a distinctive identity or value proposition for your product or service, and then communicating it in a way that resonates with your target audience.
The goal of product positioning is to create the perception that your product is meaningfully different and better than your competitors' products.
Does your product need some work? Not to worry. Product positioning can help you capitalize on what your product does well and minimize the features that still need some work. Is your product a straight-up killer? Even better. For you, product positioning is going to be less about creating the perception of uniqueness and quality than simply illuminating facts.
Why product positioning is important
Truly great product positioning requires an in-depth understanding of the needs, wants, and preferences of your customers. It also requires an understanding of the strengths and weaknesses of your competitors. We've heard time and time again about the importance of being customer-centric, or customer-obsessed, in today's competitive landscape.
And it's true: the businesses that are able to take the focus off themselves, and what they may or may not be doing well, and think about how they can start better serving their customers, are the ones that succeed.
This isn't some attempt to appear chivalrous or take the moral high ground. Companies that are customer-obsessed legitimately outperform those that focus on themselves. In fact, 86% of customers are willing to pay more for a better experience with a company.

Not only does product positioning help you prioritize the customer experience, but it also helps you create a competitive advantage so your products stand out, and ultimately, are the products your prospects choose to purchase.
5 steps for stellar product positioning
Ready to get started? Use this five-step system for killer product positioning.
Step 1: Know your market
"Know your market" is sort of a nebulous platitude in marketing. To get to the root of it, we need to flesh out the two-headed monster that it really is: 1) Know your customer, and 2) know your competition. 
Know your customer
If you want to get a really locked-in understanding of who your target customer is, you can do a lot worse than creating buyer personas.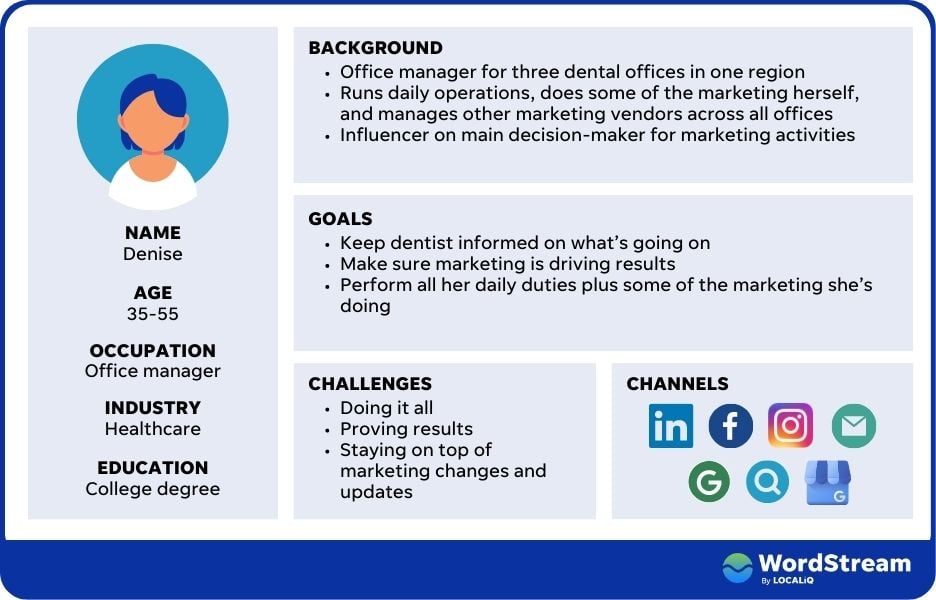 Buyer personas are fictional representations of your ideal customers based on market research and data about your existing customers. These personas help you get to the root of your customers' motivations, pain points, and buying behavior.
Generally, buyer personas are defined by a few categories:
Demographic data. This includes gender, age, income or education level, ethnicity, and socioeconomic status.
Consumer behavior. What conversion paths do your customers generally take in Google Analytics? What are the most-used features in your product, or pages on your website? What are people saying about your product in reviews, in NPS surveys, or when they talk to your support team?
Objectives and goals. Without some definitive need or conflict, a prospect has no reason to purchase your product, regardless of its merits. Think deeply about the problems that stand in the way of your customers achieving their objectives and how your product or service can help them reach those goals. This will really help you promote your product.
Know your competition
Maybe you already know who your biggest competitors are based on the conversations you've had with prospects. Or maybe you still have some work to do. Whatever the case, here are some foolproof strategies you can use to get to the root of who you're competing against, and how to outmaneuver them.
Enter some commercial search queries around your products and services into Google. The businesses you're jostling with in the search results, search ads, and organic results are the ones you need to beat out.
You can also use an SEO tool like Ahrefs, Moz, and the like to conduct a keyword overlap analysis, which is essentially the strategy mentioned above, but on a more comprehensive scale.
Check out what the ad copy looks like in your competitors' search ads. What are they touting as their core value prop? What are they mentioning in their callouts? Are they offering free shipping, or speaking to specific features you do or don't have?
If you're a B2B business, equip your sales team with battlecards that will allow you to speak directly about how your product or service is superior to specific competitors'.
Run a SWOT analysis to determine the things that your business does well, where you have room to improve, and where your greatest selling opportunities lie.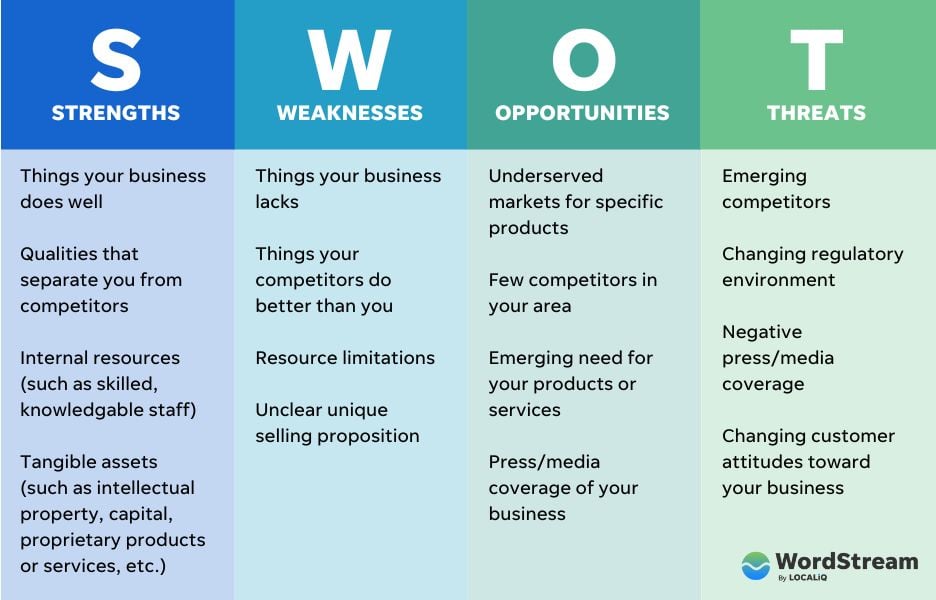 Knowing your customer is the first step; but if you can combine that with in-depth knowledge of your competition, you'll be well on your way to powerful product positioning.
Step 2: Define your unique value proposition
You've certainly heard the phrase unique selling proposition (USP) before. But what exactly is a USP?
A USP is a statement that communicates the unique benefit that your product provides to customers, and how it differs fundamentally from other products on the market.
A well-defined USP can help a brand stand out in a crowded market, attract and retain customers, and ultimately, drive sales. For reference, here are some dynamite USP examples from across the world of business:
Saddleback Leather. Rugged Leather Goods with a 100-Year Warranty. Everybody claims to back up their products, but a 100-year warranty? That's unique and memorable.
Robinhood. Investing for everyone. Maybe this USP didn't age incredibly well, but it's certainly how Robinhood cornered the market: cutting through the red tape in an industry that has traditionally been reserved for the uber-wealthy.
Warby Parker. Designer eyewear at a revolutionary price. Sick of spending $300 and half your day at Lenscrafters for a decent pair of glasses? Warby Parker has the solution.
Dollar Shave Club. A great shave for a few bucks a month. This is a great example of really understanding your target market. Men love to save a buck. As one of them, I can tell you that this USP is music to my ears.
Craft a strong and resolute USP, and you'll have endless messaging fodder to use when targeting your ideal customer.
Step 3: Create a positioning statement
Sometimes, simplifying things is the best way to get results. A positioning statement does just that. It's a concise statement that communicates exactly how your product or service fills a market need.
Check out this positioning statement example from Apple: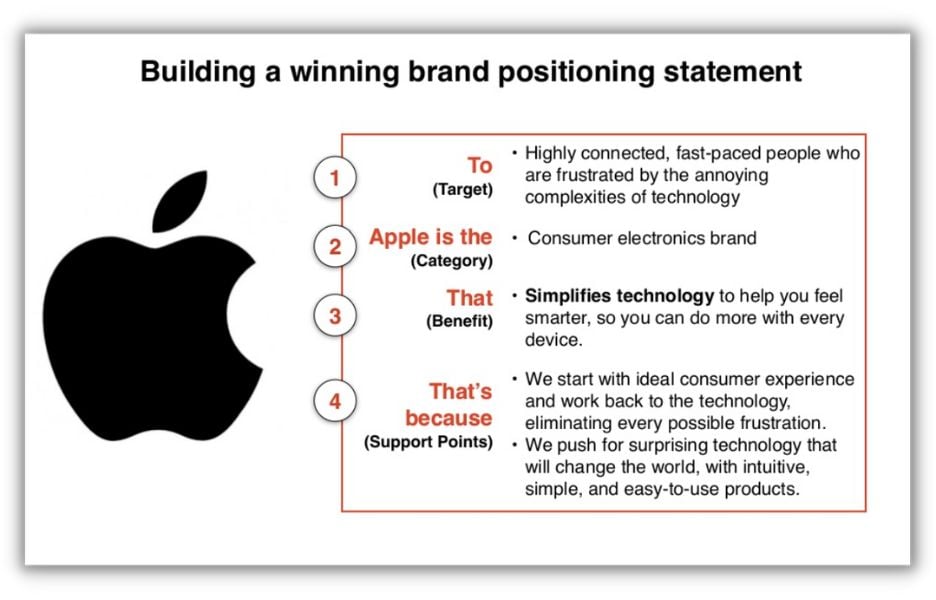 This four-step formula is a timeless way to craft a positioning statement, and it works best when adapted to specific products and specific target markets.
In this case, Apple's positioning statement describes how all of its products outperform the competition. But if you were Head of Product over at Apple, and you had a new set of Air pods coming out, you'd do well to craft a product-specific statement based on what you know about who buys Air pods and who your main competitors are.
Remember: clear and concise is the name of the game. Once you have your positioning statement nailed, you can move on to key messaging, which is going to be broader in scope.
Step 4: Define your key messaging
Think about your USP and positioning statement as kernels from which the real meat and potatoes of product positioning stem.
Here are three steps for defining your key messaging:
Step one: Determine how your product stands out from the crowd, and who it's for.
Step two: Come up with a product-specific statement that clearly and concisely outlines your USP.
Step three: Develop actual ad copy, landing page copy, product descriptions, and more from the hard work you did in steps one and two.
Messaging frameworks can be pretty fluid, but here's a decent one from Forrester:
In this model, the top three layers of the cake (or floors of the house, whichever metaphor you prefer), comprise your market research and USP. Level 4 is your positioning statement. Level 5 is your key messaging. So for each positioning statement, you're going to have several key messaging points that answer the question: how does my product uniquely enable the objective my customers want to accomplish?
You need look no further than at the best search ads to find examples of key messaging in action. Or how about this product copy from Harry's?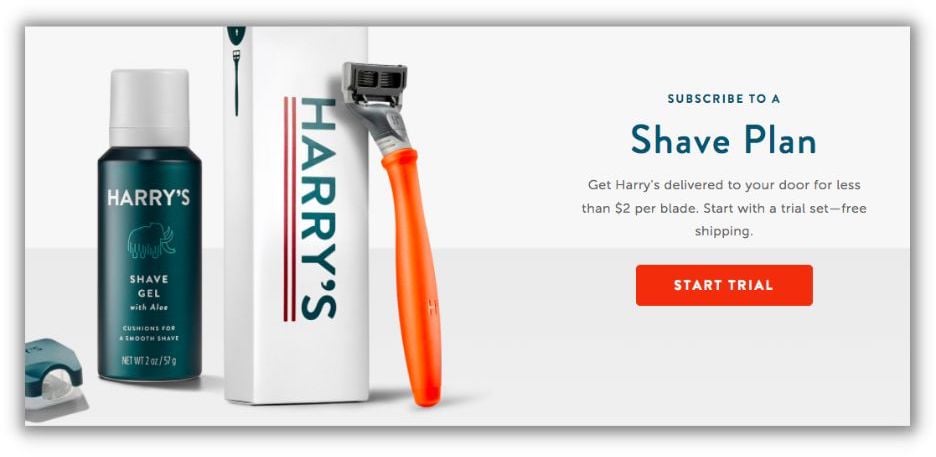 USP: we deliver high-quality, convenient shaving materials at a low price. Key messaging: we deliver to your door, and for less than $2 blade.
Step 5: Measure success, and test everything
If you've made it this far, congrats! You've established your key messaging and launched your new ad or landing page positioning your product against the competition. But your job's not over. You now need to measure the success of your positioning efforts, and test constantly to determine which messaging resonates the most with your target audience.
Here are tried-and-true strategies for testing and measuring your key messaging for your product positioning:
Run a Facebook Ads split test with two different key messages and see which has a higher click-through rate.
Use an on-site testing tool to run multiple variations of landing page copy for your product or service, measuring success via conversion rate.
Experiment with different value propositions in your search ads, and see which drives clicks at a more efficient clip.
Create a video elucidating a feature of your product that, through your market research, you know your competitor doesn't have. Measure success by how long users stay on the page once your new video is live.
There are innumerable ways to go about testing and measuring. The point is that you're doing both, and letting potential customers tell you which messaging they like the most.
Powerful product positioning in a nutshell
That about does it! Follow this five-step framework, and I'm confident you'll have the tools you need to identify your ideal customer, speak directly to their needs, and outsell the competition.
Here are the five steps for successful product positioning:
Know your market

Define your unique value proposition

Create a positioning statement

Define your key messaging

Measure success, and test everything
Have a question about product positioning? Hit me up in the comments below, or let us level up your marketing strategy for you.
[ad_2]

Source link