Social selling is a work of art if done correctly. It's a long game played throughout your sales career. The beauty of social selling is that anyone can do it. Really, anyone! The key to being a successful social seller is knowing and owning your personal brand, engaging with your audience, and providing authentic and helpful content.
If you think about it, salespeople have been "social selling" for decades. Historically, we did it on the golf course, at fancy dinners where we wined and dined our clients, and at networking events. Now with the rise and success of social media channels, there is a new playing field for virtual networking, especially now that many salespeople are working remotely and virtual selling has exploded.
Contents1.What is Social Selling in 2021?2.How to Start Social Selling2.1Research Your Audience2.2Establish Your Personal Brand for Social Selling2.3How to Be Relevant and Build Trust on LinkedIn3.Using LinkedIn for Social Selling4.3 Tips for Social Selling on LinkedIn4.1Embrace Opportunities4.2Use Video Tools to Stand Out4.2.1User-Generated Content4.2.2LinkedIn Direct Video Message4.3Be Patient and Play the Long Game5.Social Selling Will Take You FarWhat is Social Selling in 2021?
The shift to the virtual or hybrid workplace for many companies changed the virtual selling landscape drastically.
LinkedIn has always been a great place for professionals to look up prospects like they would in a phonebook or directory, but many sales reps are now using it for much more. Business development reps, account executives, and managers alike are all using LinkedIn to surface tips, share thoughts on the industry, and do some social selling.
Social selling refers to the idea that one is leveraging their social capital on the platform in order to drive sales down the line. Successful social sellers post LinkedIn content that is authentic and both industry-and-product-specific to network and build relationships with prospects. It's a long-term virtual selling play that pays major dividends.
"Social selling is a great long-term approach and sets up relationships for later potential deals. It's like a social exchange. I wouldn't say social selling is finding and following leads, it's more warming up people and finding out who's receptive."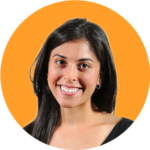 Reva PellerinVidyardAccount ExecutiveHow to Start Social Selling
There are a few easy steps to getting off on the right foot with social selling.
Make a LinkedIn profile with the following:A good headshotAn eye-catching header image or videoA quick and to-the-point bioMake sure all your background and contact information is updated and thorough.Start following people in your industry and connect with those whose content you connect with or admire.Start commenting on other people's posts to build an activity footprint.
Once you've tackled the initial setup of getting on the platform, now it's time to start thinking about what kind of social seller you want to be.
Learn From the Pros
Did you know that you can now have a video as your profile picture on LinkedIn?
It's an awesome new feature and a great way to introduce yourself to your audience. Check out the profile video of Tyler Lessard, Chief Video Strategist at Vidyard, for an example of how to get creative and embrace this new feature for social selling.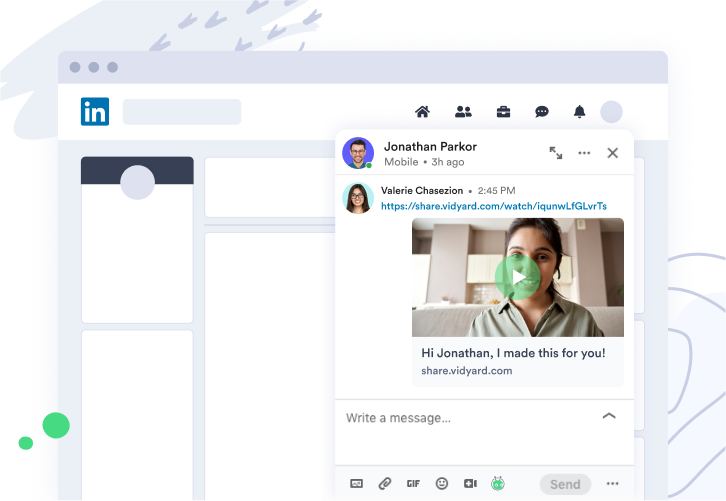 Record and Share Videos on LinkedIn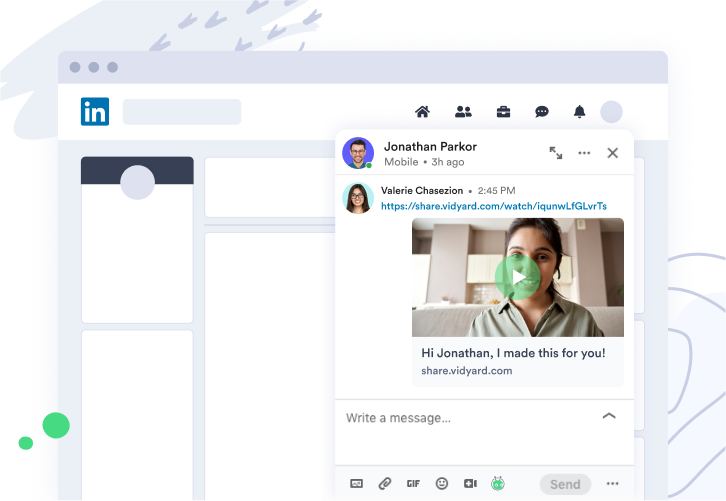 Sign up for a free account to record and share videos on your LinkedIn page and through direct message.Sign Up FreeResearch Your Audience
If you don't research your audience and know what kind of content they're looking for, then everything else will be a waste of time. By researching your audience, you're ensuring that your efforts moving forward will speak to the pain points of your audience and future prospects, and make all the legwork worthwhile.
Think about the conversations that you've had with your customers.
What are some of the frequent questions that keep popping up?What are some of your customers' pain points?Do they need instructions to use your product or service?
"Social selling is a misnomer – it's not about selling. It's about enabling the sale. It's providing supreme value and positioning yourself as a credible source of knowledge for your prospective clients. It's about engaging in a way that's additive. Such that when you make an ask – whether it's for the meeting, for an introduction to another stakeholder, for clarity into the process – you've earned the right to."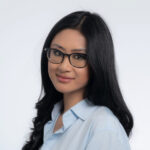 Rachel ShiVidyardSales & Strategic Partnerships
Consider keeping a notebook handy when engaging customers so that you can keep track of how many times similar things come up. You're bound to spot a pattern, and that will be a great place for you to build your social selling content foundation from.
Establish Your Personal Brand for Social Selling
In 2021, 74% of sellers said they committed to expanding their LinkedIn network. That's good news: It means LinkedIn is the platform to be on, and your connections and network will only grow. The bad news is that you'll have to work a little harder to set yourself apart, which is even more of a reason to really do the work and figure out what you want your voice and message to be.
Considering thinking about:
What lessons have you learned in your career/industry?Do you want to speak about your role in the industry?Can you share any tips about using your product?Could your product or service benefit from demo videos?
"Look at it from the angle of 'How can I genuinely be helpful, and give things without getting in return?', because you're generally not going to get things in a direct way from social selling."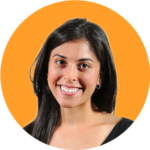 Reva PellerinVidyardAccount Executive
Look inward and back on your own journey, and think about what you may have wanted to know as a sales rep when you were learning the ropes. Then think about where you are now. As a whole, what kind of personal brand do you want to portray? Do you want to be seen as an industry thought leader? A product expert? A health and well-being advocate for sales reps?
"When building a personal brand, find people who align with what you're trying to do, and see what works well for them. Book time with them to see what advice they have. Don't be afraid to make connections."
Katie BentzVidyardPartnerships Manager
A good place to start is to search out, connect with, and follow thought leaders in your industry who are posting content that you admire or connect with. Look at their content and what types of posts they're making. See what content drives the most engagement.
Reach out and see if they might even be up to have a conversation with you about their process. It can't hurt to tell someone that you think highly of their work!
Learn From the Pros
In this episode of The Sales Stage, our hosts put on their learning caps and get a lesson from social selling Guru Daniel Disney. Learn along with them and get some great tips for building your professional brand.
How to Be Relevant and Build Trust on LinkedIn
Think about those people who DM you out of nowhere on LinkedIn with no reference point and ask you to buy something. Has that ever worked? Most likely the answer is no.
Now, think about it from this angle: There is someone who often pops up in your feed posting really great content. They have a clear voice, they seem knowledgeable in their field, and they tend to share tips and tricks for how to use their product. After seeing their posts for a few months, they reach out and try to book a meeting with you.
Even if you don't have an immediate pain point that they've focused on in the message, the likelihood that you respond or take a meeting with them, simply because you've seen and trusted their content, is going to be a lot higher.
By posting content that's organic and true to their brand, the seller did the legwork to build that audience and brand in order to be relevant and build trust.
"If a sales rep is sharing good and authentic content that is helpful for an audience that they're trying to reach, as long as they're consistent with posting and consistent with sharing, they're going to get noticed by the group they are trying to reach."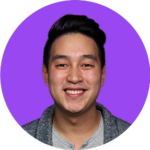 Terrance KwokVidyardDirector, Growth Marketing
Often companies will provide their sales reps with pre-loaded content to share. This is great, but make sure not to fall into the trap of just repeating it word for word.
Take that content, blog, case study, or script they provide you with and then make it your own. Your posts don't need to be your own experience; you can repurpose content just by summarizing from the article or pulling excerpts and then talking about how you relate to it.
If you just take the extra five minutes to make it unique and relevant to your audience, it can go a long way toward boosting your engagement.
"Once I focused on my personal brand and theme, there was a huge increase in engagement on my posts versus on what I used to post."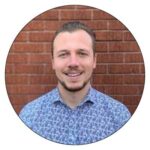 Parker BeemerVidyardConciergeUsing LinkedIn for Social Selling
Of course, there are many different social platforms out there, and some even have great chatter among B2B sales reps. But LinkedIn is ultimately where most sales professionals are networking, so it's a prime spot for social selling.
"Salespeople who use social selling are 51% more likely to reach quota than those who don't." – LinkedIn, 2020
Before you start social selling on LinkedIn, think about why you want to post in the first place.
Are you posting just to post content?Are you posting to spread awareness of your product?To acquire somebody?
Figure out what you want the goal of each post to be and how it fits into your overall strategy.
Learn From the Pros
In this example, Reva Pellerin, Enterprise Growth Account Executive at Vidyard, made a video post on LinkedIn to let her audience know about an upcoming series she is planning, all about sales tips and tricks.
3 Tips for Social Selling on LinkedIn
It can be daunting to get started with social selling, so we rounded up our top three tips to help you get going.
Embrace Opportunities
Get out there (virtually) and start embracing opportunities to network and leverage your social capital. You don't need to be an industry thought leader just to get started. If you read an article or watch a video that you gain some insight from, start there and repurpose it in your own way.
Learn From the Pros
Rachel Shi, Sales & Strategic Partnerships at Vidyard, is an active LinkedIn poster. She uses text-based posts to pose questions and share personal stories about her sales career, which often do very well for engagement.
If someone engages with your post, engage back! If you start following someone and you enjoy the content they're producing, then comment on it and let them know.
Try setting goals for yourself, like:
I will post my own content once a weekI will comment on three posts a weekI will share a content asset, blog, or another asset from my company once a week
By setting the goal and having the intention to get started, you're more likely to actually follow through.
"I think there is a unique opportunity for an average sales rep to really be amplified and build a brand amongst their target audience on LinkedIn. Because the algorithm is almost democratized in a way, you don't have to have a huge following for your post and your content to go far."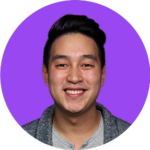 Terrance KwokVidyardDirector, Growth Marketing
You've probably noticed by now that content on LinkedIn tends to do the best and go the furthest when it comes from the heart.
Even though LinkedIn is a "professional" platform, we're all still human. Embrace opportunities to share your story. It will help you connect with more people, faster.
"I think the hardest part of getting started posting on a regular basis is recognizing that you do have something to contribute and that your voice is valuable. There are a lot of other people in your exact same role who are struggling to do XYZ, and if you can share some insight that they find valuable, then that can definitely be useful in connecting with your audience."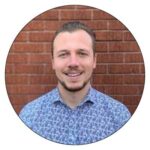 Parker BeemerVidyardConciergeUse Video Tools to Stand Out
The use of video on LinkedIn has exploded. The platform has emerged as one of the most successful channels for video, with an overwhelming 87% of LinkedIn video marketers describing it as an effective channel to share video content on.
An easy and quick way to get started creating and sharing your own sales videos is to download a free video tool for virtual sales. That way, whether you're prospecting a client through direct message or posting to your feed, you're able to record and send videos that add a personal touch. People are way more likely to click if they see a human face in a video thumbnail.
"Social media, prospecting conversations, and email are the top three distribution channels for sales videos." – Vidyard, 2021
When planning your social selling strategy, it's important to figure out what your goal is. If you don't have a clear goal in mind, then you could spend your entire day creating content for LinkedIn and not getting anything from it. Find that balance of amplifying things that you're already doing in your current role to maximize your time.
This is Your Brain on Video
In a first-of-its-kind scientific study, we discovered the neurological reason why video email worksGet the StudyUser-Generated Content
Are you already creating sales prospecting videos? Then you already know how to create user-generated content, selfie-style. Use this same method to create video content to share on LinkedIn, at a more scalable rate. Instead of just using text for a post, make a short video summary of your message. It's a surefire way to catch the attention of your audience. Oh, and don't forget to add some quality background music.
Learn From the Pros
In this example of user-generated content shared on LinkedIn, Katie made a quick video covering her top social selling tips for making marketing content your own.
LinkedIn Direct Video Message
So you've connected with someone on LinkedIn and you want to direct message them. The best way to stand out in their inbox is to record and send a direct video message by installing the free Vidyard Chrome or Edge Extension.
See it in Action
In this video, Tyler Lessard, Vidyard's Chief VIdeo Strategist, shows how to send a direct video message on LinkedIn.
Sending a direct video message on LinkedIn increases the chance that your recipient will open it and hear what you have to say. Or, if an interested buyer reaches out to you, you can start building a personal relationship right away with a friendly video reply.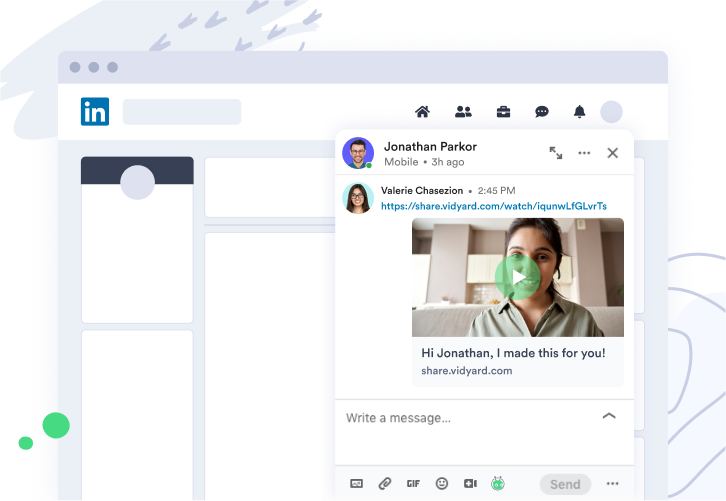 Be Patient and Play the Long Game
Social selling usually doesn't close quick deals. It's all about the long game. You're investing in yourself and your personal brand in order to tell a story and build trust with your audience so that one day down the line, they think of you. By creating a larger audience in your social selling network, you're creating many more opportunities for authentic connections and possible customers.
"When I see that customers are liking or engaging on my posts, that tells me that they are open and receptive to this idea or product that I am posting about. If I brought my post up as a concept in a meeting, then maybe they would remember it. So really, I am engaging with their intent and openness to my product in the long run."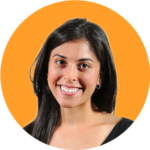 Reva PellerinVidyardAccount Executive
Focus on creating content that educates your audience in some way. If you can find your niche, there's no telling where you can take it. And if you start in one direction but end up finding out that your audience is looking for more content on another topic? Great! Be flexible and go with the flow. Trust in the process and in yourself.
If you need some help getting started, the internet is an infinite resource for things like how to get comfortable on video.
"What has been driving my social selling strategy is knowing that 88% of buyers have more or less made up their minds whether they are going to buy or not before they talk to a sales rep. So recognizing that is a huge part of how I create content, with organic conversation and education in mind."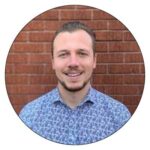 Parker BeemerVidyardConciergeSocial Selling Will Take You Far
If you take a leap and decide to start social selling, we guarantee you won't look back. Think about all the knowledge you've gained in your career so far. What things do you know that could help others? And if you're new to sales and virtual sales, maybe your content could help you connect with other newbies.
Just make sure to work on your personal brand and hone your message. Stay true and authentic in order to be relevant and build trust with your audience.
To see more creative examples of video content that could be shared when social selling, visit our Video Inspiration Hub.
The post The Top Social Selling Best Practices to Follow appeared first on Vidyard.
Read more: vidyard.com