Organizing and marketing an event isn't easy. You can book the best venue, schedule the best speakers, and arrange the best catering—but the event will still fall flat if no one shows up.
Whether your event marketing is for in-person conferences or for online events like webinars, you have to drive prospective attendees' interest, sometimes from half a world away.
This is especially true as COVID-19 restrictions relax. All those canceled live events will be looking to make up for lost time. How can the marketing plan for your event reach attendees through all that noise?
The answer is video. It's one of the best event marketing strategies when it comes to driving engagement before, during, and after events. In this blog, we'll cover how you can use video at every stage of your event marketing campaigns.
Contents1.Why Event Video?2.How to Use Video Before the Event2.1Build Hype with Event Promo Videos2.2Make Connections with Pre-Event Sales Outreach Videos2.3Extend an Irresistible Invitation with Personalized Video3.How to Use Video During the Event3.1Expand Your Reach with Event Live Streams3.2Capture Customer Testimonial and Thought Leadership Videos3.3Use Video Everywhere4.How to Use Video After the Event4.1Follow Up With Post-Event Videos4.2Promote Event Videos and Reuse Content Afterwards5.Start Using Video for Events
Why Event Video?
When you're marketing your event, you need to show prospective attendees why they should choose your event over others.
The key is to generate excitement. Why do people go to concerts, football games, and comic cons? Because they're exciting. You can talk all about the practical merits of your event, like the speakers and networking opportunities, but you'll never be able to match that raw sense of excitement. Capture that sense of fun, freshness, and discovery for your business with awesome event videos.
Words, photos, and audio alone can't convey the fun and connection of an event the way that video can. Video puts attendees right there in the action. They can see for themselves what makes your event special—and thus worth their precious time.
When it comes to event marketing, video is the gift that keeps on giving. You can use thoughtfully planned video all along the event marketing timeline:
Before the event to drive registration and virality
During the event to drive engagement
After the event to drive action (and remind attendees of the fun they had, inclining them to attend another event in the future)
In the next sections, we'll cover the event marketing best practices that can set you up for success.
Power Up Your Event Promo with Video
Easily use Vidyard to promote your event.
How to Use Video Before the Event
Let's face it: Your prospective attendees have tons of events vying for their time and attention. They're overwhelmed and tuned out. In order to convince them to sign up for your event or drop by your booth on the show floor, you need to differentiate yourself.
Watch and Learn
Vidyard VP of Marketing Tyler Lessard explores three ways to drive pre-event excitement with video: Showcasing the on-site experience, creating personalized video invites, and sending personal outreach to prospective attendees.
Build Hype with Event Promo Videos
Think about the trailer for a blockbuster movie and the way it hypes you up to see the feature film. Your event promo video should do the same thing: Capture the highlights in one digestible package to get people excited for your event.
When creating a promo video for an event, combine previews of event content, mini-interviews with your speakers, and testimonials from past attendees into one irresistible whole.
Get flexible with your format: Try an event announcement, a ticket launch, a reminder, or even an event FAQ. Don't forget to pair your video with a strong call to action (CTA) and an effective event landing page to drive those registrations.
Don't have footage from previous events to show off? Get creative with your event marketing strategy. That's what Influitive, a customer advocacy company, did with the 2016 edition of its Advocamp event.
Learn From the Pros
In a series of fun, lighthearted videos, Influitive told the story of a summer camp for marketers, led by the charming Camp Counselor Buck. The Advocamp 2016 event marketing campaign crushed engagement numbers when compared to both the previous year's event and to industry standards. The pre-event email marketing effort drove:
A 29% open rate (vs. 16.1% in 2015)
A 5.5 click-through rate (vs. 0.7%)
A 18.7 click-to-open rate (vs 4.5%)
Make Connections with Pre-Event Sales Outreach Videos
One way to spur event attendance is by connecting directly with prospective attendees. Directly targeting prospects with individualized videos makes your event (and your brand) stand out.
Your sales team can accomplish this with just a webcam and a few minutes. (If you can get your speakers to create outreach videos too, even better!)
Invite potential attendees to register, or ask confirmed registrants to book a meeting with one of your attending sales reps. It's a low-cost but high-impact way to create those personal connections that really drive attendance.
Learn From the Pros
In this pre-event personal outreach, sales rep Benny Hua lets his prospect know he'll be at the event and where to find him.
Create Free Video Messages
Easily record and share videos.
Extend an Irresistible Invitation with Personalized Video
Hype generation and individual outreach are powerful ways to draw in attendees, but it's even more effective to personally invite people through video.
Driving attendance is about getting attention and personalization makes people take notice. Think about how great it feels to receive an invitation to a party or a wedding—especially when the invitation is personalized for you. Make your attendees feel the same way.
Marketo has made personalized video work for its annual Marketing Nation Summit. For the 2018 event, Marketo created conference videos that invited prospects to attend using a unique blend of excitement and personalization.The video led to a 36% higher open rate and a 144% greater click-through rate.
Learn From the Pros
Marketo's personalized outreach for the Marketing Nation Summit lampshades mistargeted advertising to highlight how powerful personalized video can be.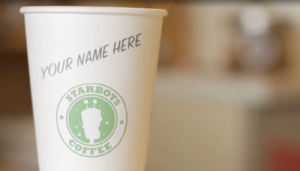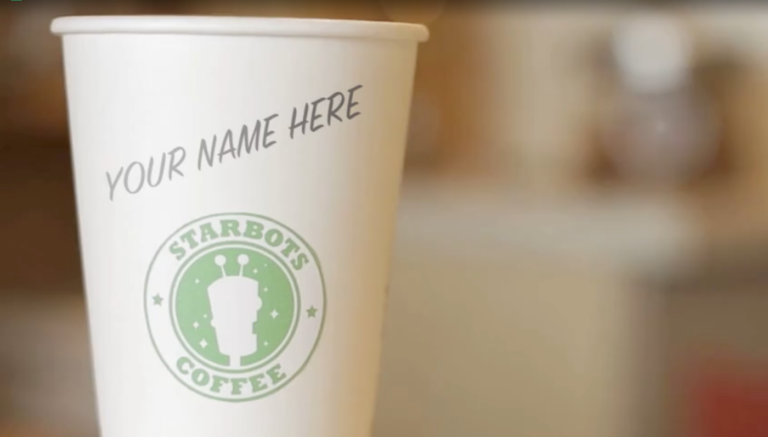 Get Your Own Personalized Video Campaign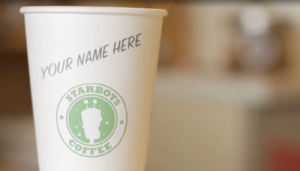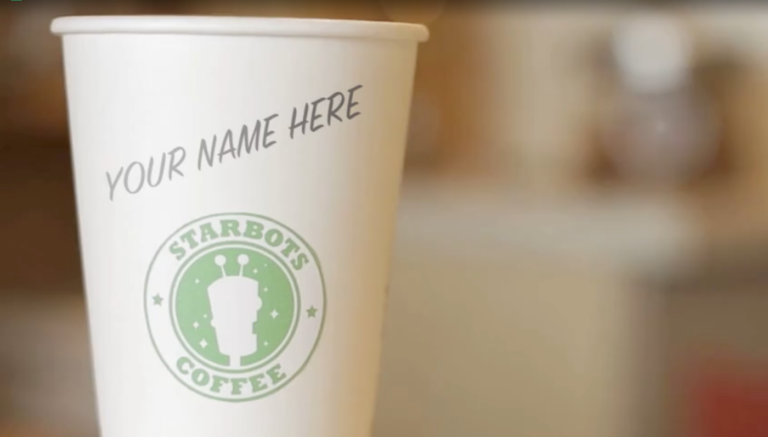 Capture attention and stand out by weaving individual viewer data (like names) right into your video.
Learn More
How to Use Video During the Event
The big day is finally here! Running the event is sure to keep you busy. But don't lose sight of the chance to capture valuable video that can maximize your event's long-term return on investment (ROI).
Think strategically about your in-event video opportunities. They'll help drive future registrations, as they'll serve as a rich source of content throughout the year.
Watch and Learn
Vidyard VP of Marketing Tyler Lessard tackles ways to use video during your event—including live streaming event sessions, recording key presentations, and capturing interviews with speakers and satisfied customers—in this Chalk Talk video.
Expand Your Reach with Event Live Streams
Just because someone couldn't make it to your event doesn't mean they should miss out. Live streaming your event—whether you're broadcasting every moment or just the keynotes—is a great way to engage people at home.
Just look at Marketo. They live streamed their Marketing Nation Summit. Almost a thousand people watched the stream, increasing the event's overall attendance by nearly 15%. This helped make the Summit one of Marketo's top pipeline generation programs.
If that's not enough, consider the Arkansas Foundation for Medical Care (AFMC), which doubled its audience reach by live streaming 12 educational events. The non-profit observed that, in addition to the raw engagement increase, live streaming also delivered additional value to members and saved the organization big on venue and catering fees.
Live streaming your event engages people in the moment, but don't forget that recordings of those streams can also be used after. Once your event's over, they can become valuable pieces of evergreen content that continue driving traffic long afterward.
Capture Customer Testimonial and Thought Leadership Videos
Your speakers, customers, and business team are all together in one place. Show them at their best.
Your speakers are one of the biggest features of your event, so make the most of your investment. Record thought leadership interviews with industry experts that you can repurpose as fresh content later on. Your speakers are sure to appreciate a little extra promotion, too.
Your attendees are also a rich source of video potential. Set up a quiet, professional recording environment and get people to talk about their experiences. This is a golden opportunity to be in the same room as the people who actually use your product. Take advantage of it and capture testimonials that you can use in future programs or even turn into full-blown case studies.
Bonus: You can also get event testimonials from attendees. Recording their event-related emotions while they're in thick of it will fuel next year's registration drive.
Learn From the Pros
The Vidyard team recorded this high-quality customer testimonial with Invoca on-site at an event. Paired with a more in-depth interview, it made for a great case study.
Get Free Video Hosting
Host, manage, and share all of your videos.
Use Video Everywhere
There are plenty of other ways that you can put video to work during your event—even scrappy smartphone video. Here are a few examples:
Booth video playing at your show floor setup to help draw in passerby
Video leveraged in speaking sessions to get the audience excited for the topic or to illustrate specific points
Social media event marketing with videos that flaunt event highlights, are easy for attendees to share, and show those who stayed home what they're missing
How to Use Video After the Event
Using video after your event is just as important as before or during. Video helps bring back great memories and maintain that event energy long after the lights go out.
Plus, if you do it right, you'll end up with tons of video that you can use to fill your long-term editorial calendar.
Watch and Learn
How can you best use your video to drive ROI throughout the year? Vidyard VP of Marketing Tyler Lessard outlines two great uses of event videos: Compiling them into accessible, centralized hubs, and leveraging them across your content marketing strategy.
Follow Up With Post-Event Videos
Your attendees probably made all kinds of memories, met lots of new people, and learned a ton during your event. With video, you can help keep the most important details fresh in their minds.
Your marketing team can produce post-event recaps, while your sales team can follow up with your hot booth leads using quick, personal videos.
Video is a perfect way to solidify attendees' positive and memorable impressions of your event. It'll help your brand stand out from the crowd.
Learn From the Pros
Vidyard VP of Marketing Tyler Lessard shows off how to reach out to attendees after an event in this brief but heartfelt follow-up video.
Create Free Video Messages
Easily record and share videos.
Promote Event Videos and Reuse Content Afterwards
You've got your event videos. Now it's time to put them to work. Current You's effort capturing all that video content will take tons of work off Future You's plate.
At Vidyard, one event—like our annual Fast Forward video enablement conference—can generate enough material that we're still rolling out fresh content six months or even a year later.
Use your event videos to add strength to your blogs, email campaigns, social posts, and more. Plus, organize your videos in one place so viewers can easily discover and binge your content.
Vidyard's video hubs are great event marketing tools. They put your videos together in a single place that reflects your organizational branding and is free of ads and distractions. The hub's video analytics track who's watching and clue you in on viewer behavior. You can position your event videos for easy consumption and learn more about which topics and video types work best.
Start Using Video for Events
Video is the next best thing to being there in person. It's an ideal way to capture all that excitement, emotion, and fun, meaning that it should be a key part of your marketing plan for an event.
When you get strategic with capturing and leveraging video, you'll be able to drive more attendance in an efficient and budget-friendly way.
Power Up Your Event Promo with Video
Easily use Vidyard to promote your event.
The post How to Use Video in Every Stage of Your Event Marketing appeared first on Vidyard.
Read more: vidyard.com