Google. Microsoft. Facebook. Amazon. LinkedIn. HP. Twitter. Airbnb. They've all asked at least part of their workforce to work from home in light of the current health situation.
More companies are likely to follow—maybe even yours.
If you've never worked from home or don't do so regularly, it can be a big switch.
Many Vidyard employees regularly work remotely. That's why we've put together our top tips for working remotely—and continuing to be just as (if not more) effective as you are in the office.
Contents1.What is Remote Work?2.What Are Some Benefits of Working Remotely?3.What's the Best Work From Home Office Setup?3.1Choose a Dedicated Work Space and Establish Boundaries3.2Mimic Your In-Office Setup as Much as Possible3.3Try Moving Around4.How Do I Collaborate with Coworkers When Working Remotely?4.1Always Turn Your Video On4.2Let People Know When You're Available4.3Be Responsive5.How Can I Be a Successful Remote Employee?5.1Establish a Routine5.2Don't Forget to Feed Yourself (Yes, Seriously)5.3Separate Work and Home Tasks5.4Think About the Experience and Be Inclusive of Everyone6.How Do I Manage Remote Working with My Duties as a Parent?6.1Let Colleagues Know About Possible Disruptions in Advance6.2Teach Your Kids to Say Hello7.What Remote Working Tools Do I Need?7.1Google Suite for Remote Access and Collaboration7.2Slack to Keep in Touch7.3Zoom to Give Meetings a More Human Touch7.4Vidyard for Asynchronous Communications8.How Do I Manage Remote Employees (or Teams)?8.1Check in Often8.2Make Sure Everyone's Included
What is Remote Work?
The number of people who work from home has increased 173% since 2005 and a whopping 4.7 million employees now work from home at least half the time, according to Global Workplace Analytics. Plus, 40% more U.S employers now offer flexible workplace options than they did five years ago.
As this trend increases, you may find yourself trying to understand what it is. There's no better place to start than a remote work definition.
What is remote work? It's when employees work from home or another location other than a traditional office space. Formerly referred to as "telecommuting" or "virtual work," remote work is still often used synonymously with "working from home."
For many people, working remotely means working from home, though not for everyone. Some employees work remotely while traveling or on the road. Some do so out of coworking spaces.
Why do people work remotely? Top reasons include better work-life balance, increased productivity or better focus, less stress, and avoiding a commute, according to OwlLab's State of Remote Work.
The degree to which people work remotely can vary widely, both between companies and individuals. These are a few of the most common terms to know:
Fully Remote Companies: Every employee at these organizations works remotely because the business does not have a physical office at all.
Hybrid Remote Companies: These companies offer a physical office space, but also give employees the option to work remotely or alternate between. These organizations typically have tech and tools in place to support this flexibility (such as the use of laptops and cloud-based software).
Non-Remote Companies: These organizations require employees to be physically in office to do their work. Often more traditional, they may have employees work from the office as a matter of policy or necessity (for instance, employees may use desktop computers and cannot access their files outside of the office).
Fully Remote Workers: Employees who remotely as the default, though they may come into the office occasionally (say for a kickoff or important in-person meeting).
Part-Time Remote Workers: Employees who work remotely frequently, for instance on designated days of the week.
On-Site Workers: Employees who always come into the business' physical location to do their work.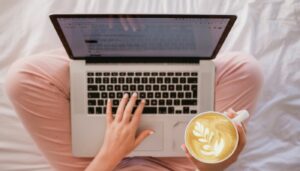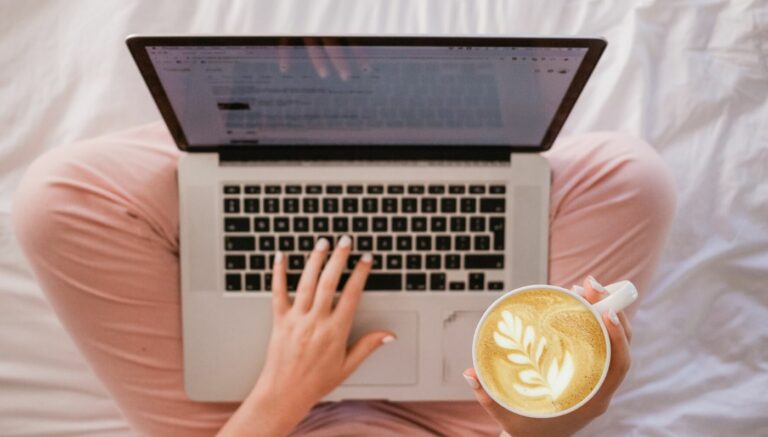 Worried About Your Employees' Health?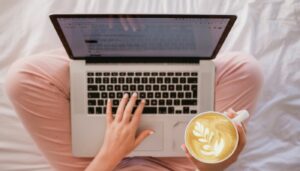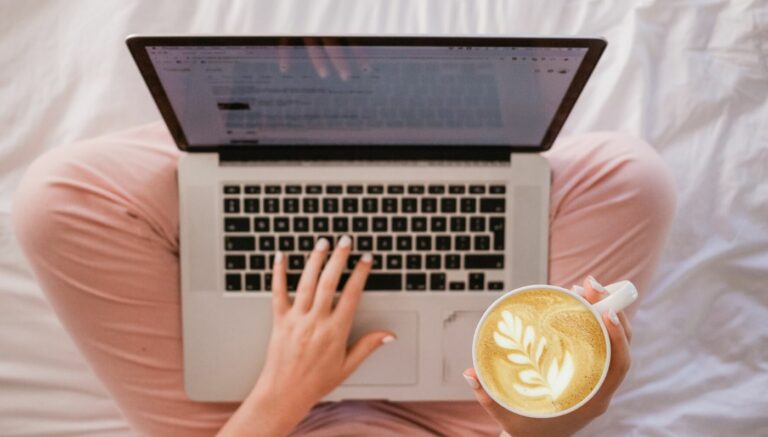 Learn how video can support your internal comms and remote work plans as the situation evolves in our webinar.
Save My Spot
What Are Some Benefits of Working Remotely?
Like anything, there are quite a few benefits of working remotely (as well as some drawbacks).
Remote Work Benefits Include:
Employees who work remotely say they're happy in their jobs 29% more than on-site workers (OwlLabs)
Companies that allow remote work experience 25% less employee turnover than those who don't (OwlLabs)
Remote workers in the U.S. prevent 3.6 million tons of greenhouse gas emissions every year by not commuting (Global Workplace Analytics)
Working from home can be rewarding, but that's not to say it's all working in your pajamas and getting laundry done while you work. There are challenges to remote working too and it's not for everyone.
Common Remote Working Challenges Include:
Difficulty unplugging from work after hours (OwlLabs)
Most companies don't cover costs associated with remote work, such as internet fees or coworking memberships (OwlLabs)
Learn From the Pros
Jesse Walsh, Segment Marketing Manager at Vidyard, lives about an hour away from the office, so she works from home at least two days a week.
In this short video, she shares her top tips for working from home—from her usual home workspace.
What's the Best Work From Home Office Setup?
Everyone works differently, so the most important thing is trying out different options to figure out what works best for you. That said, there are some rules of thumb that our team find helpful when setting up their remote working spaces.
Choose a Dedicated Work Space and Establish Boundaries
Rather as you would if you were in the office, it's important to choose a dedicated space where you can work when you're at home.
If possible, try to choose an area of your home that's separate from other family members or roommates so that it'll be easier for you to minimize distractions.
Related to your choice of space, setting boundaries is key to maintaining your workspace if anyone else will be at home while you're working remotely.
Tyler Vincent, a Development Manager at Vidyard, worked remotely for three years before he joined the company, so he knows how important your home workspace can be to your productivity.
"Pick a room in your house," he advises. "This is your work room. Let everyone else in your house know that when you're in there with the door closed, you're 'not home.' This sounds kind of regimented, but it's as much for you to keep away from distractions as it is to keep your family away."
If a separate room isn't available or if you live in a small space, like an apartment where a dedicated room isn't possible, Stephanie Yi, Senior Solutions Consultant at Vidyard, suggests trying stand-up partitions to help create a visual separation for yourself.
Either way, Sandy Pell, Senior Manager of Corporate Communications at Vidyard, recommends avoiding high-traffic areas that have lots of distractions (such as places that your partner or children might frequent during the day). Her advice?
"Set up space in an existing area that is tidy, has great lighting, and is comfortable," she says.
These tips for working remotely are especially important if you'll be doing a lot of video meetings or recordings. If this is the case, you'll also want to think about your background when choosing your workspace.
Sandy suggests looking for a place with interesting wallpaper, a colorful feature wall, or even some art to jazz up your videos a bit. If none are available, try wearing a bright shirt instead to help keep your videos from looking bland.
Mimic Your In-Office Setup as Much as Possible
When you're setting up your remote working space or home office, aim to mimic the set up you have at the office as much as possible.
If you'll be working remotely on a regular basis, get a desk and proper desk chair so you can establish an ergonomic workstation. If you're working remotely temporarily or not looking to establish a long-term setup, think about what spot in your house best allows for these conditions.
Get a proper desk and good chair. Working on the couch is rad but it eventually leads to ergonomics-related issues.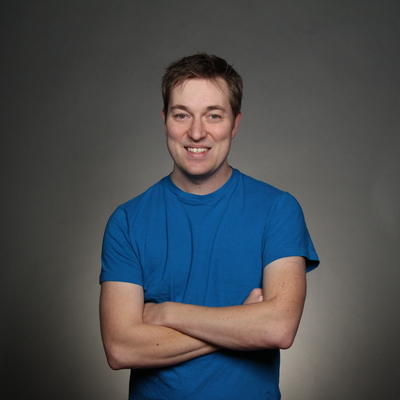 Tyler VincentVidyardDevelopment Manager
For instance, your kitchen or dining room table could be a good substitute for a dedicated desk setup.
Taylor Biggin, a Product Marketing Manager at Vidyard, works from home regularly, so he's intentional about how he sets up his work space.
"I like to have a dedicated 'home base' for work, so I try as much as possible to replicate my at-office setup at home," he says. "Dual monitor at the office? Dual monitor at home. External keyboard at the office? External keyboard at home. It helps me just jump into my work, instead of having to settle into a "new" space each time."
Try Moving Around
Rather than choose one dedicated spot, some Vidyardians are big fans of moving to different places in their home throughout the day.
Erica Morgan, Launch Program Manager at Vidyard, likes to switch up her workspace often, both when she's in-office and working from home.
"I like to change it up a bit," she says. "I might start out at the kitchen table, migrate to the upstairs office, sit on the couch for a bit. I generally do the same at the office, from my desk to a meeting room to Townhall, so I find this quite effective."
How Do I Collaborate with Coworkers When Working Remotely?
When you're not working side-by-side and you can't just tap your coworkers on the shoulder when you have a question, you have to get more intentional about keeping in-touch.
Always Turn Your Video On
One of the biggest things you can do to keep the human touch in your interactions with coworkers is to turn your video on—let them see your face.
Whether you're doing a video call or recording an asynchronous video, this can help people connect with you and makes your communications more engaging for others.
Plus, when you're working from home, turning on your video can also force you to maintain a routine that includes getting dressed in the morning (instead of just working in your pjs).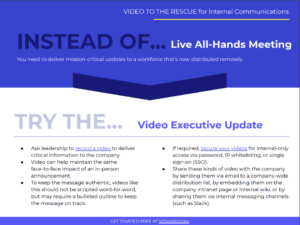 Need to Deliver Critical Updates?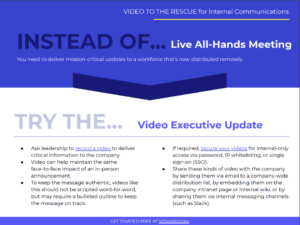 Find out how you can use synchronous and asynchronous video to share announcements and stay connected.
Get the Guide
Let People Know When You're Available
When people can't see whether you're at your desk, in a meeting or have just run to the washroom by simply glancing over to your workspace, it's important that you be proactive in keeping them up to date on when you're available and when you're not.
Make it clear to coworkers by taking the time to put meetings or time away from your desk in your calendar (and set it so that coworkers can see these blocks). If you use an instant messaging or chat platform like Slack, be sure to set your status to let people know what you're up to.
In a call? Stepped away from your computer for lunch? Taking the dog for a walk? Put it in your status so coworkers don't have to guess at why they're not hearing back from you.
Be Responsive
Whenever you are available, be as responsive as possible. Remember that coworkers don't have the ability to walk over to your desk to tap you on the shoulder, so be sure that the digital equivalents they have available are just as effective.
Marcel Van Der Linde, a Development Team Lead at Vidyard, knows the importance of making sure people can get ahold of you.
"If you are not explicit about what your current status is, and a coworker sends you an urgent message but you don't respond, they're effectively at a loss and the message has gone into the void," he explains.
"To this end, I do my best to ensure that my Slack status is always up-to-date related to being in meetings, or taking a lunch break, or even being AFK [editor's note: away from keyboard] for a few minutes when nature calls."
How Can I Be a Successful Remote Employee?
There's no one best way to work remotely, but there are some things to keep in mind when you're building work from home habits.
Establish a Routine
Just because you're not going into a physical office doesn't mean your day can't still have a routine.
Ahead of time, determine what your start and stop times will be so that you can stick to them and prevent your workday from creeping into your evening.
Many remote workers like to still get dressed and ready for their day, even when working from home, as it helps them to get into the work mindset (it also makes it easier to turn on your video if you're not wearing your Spongebob jammies).
Depending on the circumstances of your working from home situation, you can even "commute" to work by taking a walk around the block or even grabbing a coffee, same as you would if you were on your way to a physical office.
Much like choosing a dedicated work space in your home, Steve Lyall, Senior Solutions Consultant at Vidyard, says that this can help you create a separation between your home time and your work time—even if they're both happening in the same physical space.
Don't Forget to Feed Yourself (Yes, Seriously)
An in-office work day tends to come with built-in breaks, whether that's lunchtime or even just chatting with a coworker over the top of your monitor.
When you're working from home, it can be harder to remember to take these breaks.
That's why several Vidyardians recommend setting alarms to remind you to get up and grab a glass of water or make yourself lunch. Small breaks in your day can also help keep you productive.
Brittanny Smith, an Account Executive at Vidyard, works from home two or three days each week.
"Since it is so quiet at my house and I can keep my head down working, I've recently started using my Apple Watch to remind me to get up every hour and get some water, just so that I'm not sitting for hours at a time," she says.
Learn From the Pros
Greg Kelly, Strategic Alliance Manager at Vidyard, works out of the company's Vancouver office and spends about half of his time working from home.
In this short video, he shares his top tips for working from home while also taking care of your personal wellbeing.
Separate Work and Home Tasks
People often joke about the benefit of working from home being that you can get laundry done while you send emails, but this approach may not be ideal for many people.
Sandy Pell, Senior Manager of Corporate Communications at Vidyard, recommends trying to separate work and home tasks as much as possible so that you don't end up letting chores take over your work day.
Setting up regular breaks can help with this, as you can determine times when you can tackle a home task for a few moments, if you so choose. Set a timer for yourself so you don't get too caught up in something other than your work day.
Think About the Experience and Be Inclusive of Everyone
When you're setting up meetings that include remote workers, be sure to think about what the experience is for them.
Wherever possible, treat a mixed group of on-site and offsite people in a meeting as though all are remote, especially in cases where remote attendees outnumber on-site attendees. One easy way to do this is to suggest that everyone join a video call individually from their computer. This way everyone gets the same experience.
If you're going to have some meeting attendees in the same room while others are remote, try to be mindful of still finding ways for them to participate meaningfully.
For instance, Steve Lyall, Senior Solutions Consultant at Vidyard, suggests trying out Zoom's annotation feature (or even a shared Google doc) instead of using a physical whiteboard for brainstorming.
Having designated break and lunch times is key. I love taking the dog for a walk at lunch where time permits!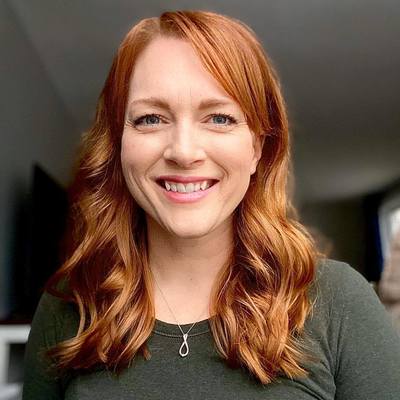 Erica MorganVidyardLaunch Program Manager
How Do I Manage Remote Working with My Duties as a Parent?
For parents, especially those with smaller children who may be around when they're working from home, remote work can be a delicate balance.
Let Colleagues Know About Possible Disruptions in Advance
One of the simplest things you can do, much like the advice earlier on updating your availability, is let your colleagues know that your kid is at home and there may be interruptions.
This is especially important if you're on a video call and there's the possibility your child may come into the room or otherwise distract from the call, says Chris Broughton, a Technical Account Manager at Vidyard.
"If the kids are around, I will always try to pre-warn the Zoom meeting folks that there may be noise in the background and I'll use mute frequently," he explains.
Letting other people in your call know about possible disruptions gives them a heads up on what to expect and can make the experience less frustrating for everyone involved if it does happen.
Working From Home as a Parent Can Be Tough
Remember the viral video of a man being interviewed on the BBC? Professor Robert Kelly was live on the BBC via video call, when one of his kids snuck into his office. Luckily, he managed to maintain his composure and complete the interview.
It's a good reminder though that most parents deal with this kind of thing and people are pretty understanding about it.
Teach Your Kids to Say Hello
Rather than hiding your children away—which, depending on your home and family, may not be very feasible—you can turn remote working into a learning opportunity for your kids.
Thomas Ryan, Customer Success Manager at Vidyard, says one of his biggest wins as a father has been teaching his kids to greet people on the other side of his screen in a respectful manner.
"I find trying to seal that chaos away to be incredibly hard," he explains. "Now when I'm on calls and they wander in, they say hello, and while slightly disruptive it's not a collapse of our conversation, just a cute moment that passes by. There's no reason to hide the human element of us, for the most part!"
This is a great way to minimize the possible disruption while still letting your kids feel involved.
Learn From the Pros
Tara Cabral, Director of Segment Marketing, regularly works from home. In this short video, she shares her top tips for working from home as a parent and managing a team remotely.
What Remote Working Tools Do I Need?
There may be tools and tech specific to your role or organization that you'd need to think about ensuring you have remote access to (such as setting up a VPN).
There are also tools just about anyone can use that are incredibly helpful when working remotely. These are just a few of our teams' favorites.
Google Suite for Remote Access and Collaboration
Google Suite is a cloud-based word processing, spreadsheet, and slideshow software that includes cloud-based storage for other files.
It makes it easy to access the files you need, when you need them, no matter where you are. Plus, you can share access with colleagues and collaborators in a couple of clicks with built-in sharing and permission settings.
Something that's great about Google Suite is that more than one person can work in the same document at a time. You'll see bubbles letting you know who else has it open along with cursors that show you where they're typing. Updates sync live and there are built-in suggesting and commenting features that make it easy to give feedback and collaborate.
Slack to Keep in Touch
Slack is an instant messaging platform that was built to make it easier for businesses to keep in touch.
Using Slack makes communication more instantaneous and much easier than constantly emailing back and forth (though you'll likely still want to use email for certain things).
The vast majority of questions can be answered quickly and asynchronously using Slack. Ensuring up-to-date Slack statuses is a very important part of working from home effectively.
Marcel Van Der LindeDevelopment Team Lead
You can create channels (either public so anyone within your organization can join or private so you can invite members) on any topic.
At Vidyard, we have channels for different teams, projects, and even interest groups. It's a great way to stay up-to-date on a project status or share an update quickly with your entire team.
You can also directly message other people who belong to your organization, like the virtual equivalent of tapping someone on the shoulder.
Pro Tip: Slack has put out a guide featuring tips for using their product to work remotely. Check it out.
Zoom to Give Meetings a More Human Touch
Better than conference calling, Zoom is a video conferencing tool that lets you set up video calls with anyone.
Though you can use Zoom for an audio-only call, turning on your video is a great way to connect and engage with coworkers. It's also good for calls with prospects, customers, partners, and anyone else you need to work with outside of your organization.
Brittanny Smith, an Account Executive at Vidyard, uses Zoom for sales calls at home much as she would from the office.
"Try to use a desk or table that's not in your kitchen, so that customers don't see your fridge or bed in the background," she advises. "Be mindful of the background just as you would when making videos for a customer in the office."
Vidyard for Asynchronous Communications
The Vidyard Chrome extension makes it easy to record and share webcam or screenshare videos.
These are perfect for asynchronous communications. Plus, it has the added bonus of notifying you when someone's watched your video, making it perfect for important messages.
Some instances when you might use video messaging created with Vidyard while working remotely:
If you want to share a quick project update with the team, but don't need a full meeting to do so, record a quick webcam video giving everyone the main points
If you want to walk someone through something, make a quick how-to video
If your team is in different time zones, making scheduling calls difficult
If you have a visual role and it's much easier to show someone something than it is to explain it using text (like in an email), record a screenshare video instead

Simple and Secure Video Communications


Need a way to stay connected during COVID-19? Use Vidyard's new internal comms video tool FREE until June 30.
Learn More
How Do I Manage Remote Employees (or Teams)?
On top of the things a good manager does in-person, effectively managing remote employees means putting a bit of extra thought into your usual day-to-day interactions with reports.
Check in Often
If you're a remote manager or managing a remote employee, it's important to do regular temperature checks to see how they're doing.
Tara Cabral, Director of Segment Marketing at Vidyard, has a direct report who regularly works remotely. She recommends touching base with remote employees at least once or twice a day to see how things are going.
"It's easy to see when someone is stressed when they are beside you, but when they are remote, you might have to dig for it," she explains.
Kevin O'Brien, VP of Business Development at Vidyard, likes to schedule regular check-ins ahead of time so that his direct reports always have a set time when they know they can discuss things with him. He prefers to set 15 minutes at the beginning of each day to ensure employees have time to chat about lingering issues or questions.
"Recognize that employees won't have the opportunity to walk by your desk and ask questions and they'll need a regular scheduled time to get that done," he advises.
Whether you're new to working from home or it's old hat for you, we hope these tips for working remotely have been helpful.
It's easy to see when someone is stressed when they are beside you, but when they are remote, you might have to dig for it.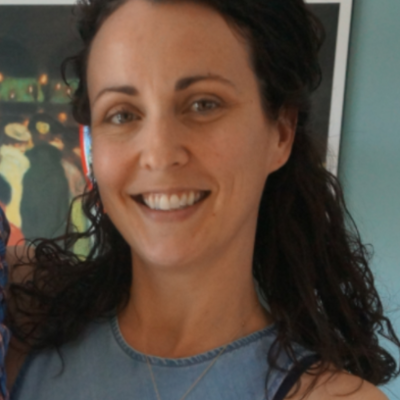 Tara CabralVidyardDirector of Segment Marketing
Make Sure Everyone's Included
One of the biggest things you can do to ensure that remote workers are happy and effective is to simply make sure they're included.
Day-to-day, a lot of in-office conversations happen over the tops of monitors, so if you've got someone working remotely try to be conscious of this and move things over to Slack chats or Zoom calls. That way, your remote employees won't miss out on the important discussions they need to do their job.
If you're sharing a complex document or project info that you might otherwise have stood next to someone and explained, try recording a quick video to walk them through it so that they still get the context they need.
Likewise, if you're planning a team bonding event, is there a way for them to participate even if they can't be in person? Or, if they're only remote part-time, be sure to schedule team events for days and times when you know they'll be able to attend.
Find opportunities to celebrate their milestones by using a personal touch, such as sending over a video and/or small gift.

Simple and Secure Video Communications


Need a way to stay connected during COVID-19? Use Vidyard's new internal comms video tool FREE until June 30.
Learn More
The post Tips for Working Remotely From People Who Do it All the Time appeared first on Vidyard.
Read more: vidyard.com